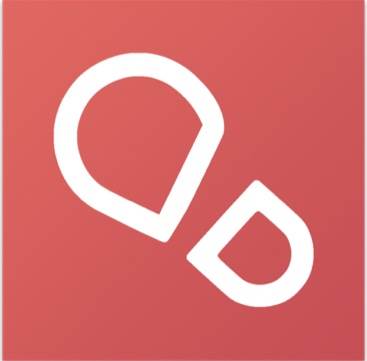 Clio Muse
Description
Visit the Olympieion with a skip-the-line e-ticket combined with a self-guided audio tour on your smartphone. Marvel at the remains of a colossal temple at the pulsating heart of Athens and end your walk with a stop at the balaneion, the Greek public bath.
Step inside one of the most potent landmarks of Greece and enjoy a unique experience provided by a skip-the-line ticket combined with a user friendly digital audio tour on your smartphone.
As you approach the Great Propylon, you will have the chance to freshen up your Greek Mythology and listen to the story of the Great Deluge, the divine wrath that fell upon humankind on a day when Zeus felt kind of stormy! Weaving through the enormous 17 metre-high pillars you will set on a riotous journey back in time to learn about the turbulent 700-year history of the construction of the temple and its fate throughout the centuries. At the same time this is a gripping coming-of-age story of the city itself as it is rolled into a brilliantly tied narrative. Among many other stories, you will learn about the gory bloodbath upon which the city was founded by legendary Theseus, the attempts of an Athenian tyrant and a Roman emperor to juxtapose their rule over men to the celestial power of Zeus, as well as the event of a ferocious thunderstorm that brought about terrible damages to the temple and premonitions of imminent disaster among the locals in 19th century Athens. Finally, you will end your tour at close proximity to the temple, where you will discover the relics of an ancient bathhouse and learn about the rejuvenating benefits of public baths.
This is an unmissable opportunity to explore the largest temple of Ancient Greece and to see the city's history coming to life through an award-winning storytelling concept!
Highlights
1. The Great Flood

Spring cleaning is an annual practice that delivers a neat house. Zeus was in this peculiar state of mind when he declared that the earth itself was in urgent need of a thorough cleaning. Man and beast paid the price.

2. Sic transit gloria mundi

Thus passes the glory of the world. The colossal masterpiece of Hadrian's time seems to have vanished into thin air, leaving behind only a handful of columns and a wealth of stories. How can it be?

3. From the bath, in form like immortals

Sylvia Plath could not think of a thing that a hot bath won't cure. The Roman bathhouse was built during the reign of Hadrian (124-132 CE) and served the Athenians for 500 years.
Featured stories
Boundless floods

The Great Flood

All the river gods rushed to help Zeus. The rapid streams and rivers carried grain, groves, houses, sheep, and temples towards the deep unfruitful sea. Any mansions that remained, being too big to be carried away, were covered by the waves. Desperate men and women were swept away; tigers, lions, wolves, and boars floated amidst the surging waves. All to no avail for soon there was nothing to be seen but a vast sea without a shore. In this watery chaos floated Deucalion and his wife Pyrrha, who survived in a chest built by him on the advice of his father, Prometheus. When their chest touched solid ground after nine days at sea, they were the only surviving pair of humans.

Deforestation

Sic transit gloria mundi

The temple must have given the impression of a stone forest with its 104 columns reaching a height of 17 meters (each being two meters in diameter). But they were not to last. As Christianity replaced the old religion, the temple fell into disrepair and was eventually abandoned. The stones and the columns were reused in other building projects, while the gold and ivory statues vanished without a trace. When Cyriacus of Ancona, an itinerant Italian humanist and antiquarian, visited Athens in 1436, he saw only 21 columns still standing. In 1759, when there were only 17 columns left, the Ottoman governor of Athens pulled one of them down to make lime for the Tzistarakis Mosque in Monastiraki Square.

A bath for everyone

From the bath, in form like immortals

The Romans were fans of the public bath, but they preferred the sweat version. There was an initial meeting space (atrium) where an attendant extracted payment for the use of the baths. The price depended on the patron's wealth, with the poor often entering for free. The semicircular room next to the atrium is an artificial grotto with fountains and statues (Nymphaeum), richly decorated with geometrical mosaics. Then came the equally elaborately adorned changing room (apodyterium), where patrons could change out of and into their clothing. There were cubbies for storing items and pegs on the walls for hanging clothes. Slaves monitored the items left by the patrons to prevent thefts.
Select date and participants
Clio Muse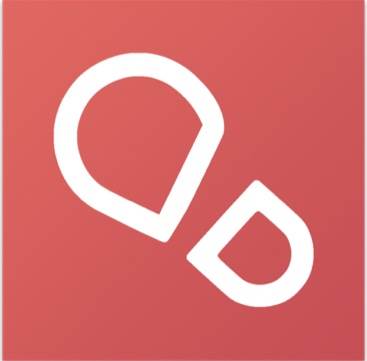 The team behind the stories at Clio Muse consists of a dedicated long-haired art conservator, an inquisitive bespectacled historian, a passionate feminist curator, and a gifted graphic designer with a permanent tan.
Details
Address
Leof. Vasilissis Olgas 2, Athina 105 57
Starting point
The entrance of the Olympieion
Finishing point
Leof. Vasilissis Olgas 2, Athina 105 57
Inclusions

Entrance fee/adult ticket for the Olympieion
Skip-the-line service (ticket sent to your email)
Secure promo code to access the tour after downloading the app
Self-guided audio tour for your smartphone (Android & iOS) in English
Offline content with an offline interactive map to avoid roaming charges.

Exclusions

Live Guide
Smartphone and headphones
App not compatible with Windows phones
Food and drinks
Hotel pick-up and drop-off
There is no internet access in the archeological site & mobile signal is weak

Know before you book

This is a combination of a skip-the-line e-ticket for the Temple of Olympian Zeus & a downloadable self-guided audio tour for your smartphone
No live guide will accompany you
Your entry tickets will be emailed one day before your selected travel date
Participants aged 0-18 and EU Students can enter for free upon presentation of their ID or passport at the location. However, it is required for them to queue to receive their zero-value pass
Non-EU Students and participants over 65 years old are entitled to reduced tickets. However, reduced tickets do not have a skip-the-line privilege and will require the participants to queue to present their ID or passport at the location.
Please note that for the audio tour you must have an Android or iOS smartphone. Make sure you have enough storage space as the size for the app and the audio tour is 100-150 MB.

Know before you go

You will receive an email from Clio Muse Tours, with your skip-the-line e-ticket and instructions to download the audio tour on your smartphone. Please check your email spam folder as well.
Prior to your visit, download the tickets, Clio Muse application and the audio tour "The great debt: the Olympieion, Athens" on your smartphone to go offline and avoid roaming charges.
Skip the line and proceed to the validating machines to scan your tickets. Tickets need to be either printed or downloaded on your phone.
The audio tour can be used anytime, online or offline. Use your headphones to best enjoy it.
There is no internet access in the archeological site & mobile signal is weak.

Areas
Temple of Olympian Zeus, Zappeion
Opening hours
1 November - 31 March 2019 8:30-16:00 1 April - 15 May 2019: 8:00-18:00 16 May - 31 August: 8:00-20:00 September: 8:00-19:30 October: 8:00-18:30
Recommended apparel
Please wear sunscreen and a hat during the hot summer months. Visitors are advised to wear comfortable shoes.
Why take a self-guided tour?
This is a self-guided tour based on the award-winning storytelling concept developed by Clio Muse and the fascinating narratives prepared by our handpicked destination experts.
You can enjoy each multilingual tour by using your smartphone or tablet at your own pace even if you are offline. The interactive map on your screen will guide you step-by-step as you explore all points of interest along your route. Each stop comes with a selection of our signature stories allowing you to tailor the tour experience to your personal interests and schedule.
After downloading Clio Muse app, you can access this tour and activate it any moment you wish and also repeat it any time. To best enjoy our multimedia self-guided tour (comprising maps, video, audio and text) we recommend the use of headphones.