Explore
Lyon
Lyon, the Gastronomic Capital of France, is a captivating city that combines history, culture, and culinary delights. From the UNESCO-listed Old Town to the vibrant Presqu'île district, Lyon offers a wealth of attractions and experiences. Immerse yourself in the city's rich heritage as you stroll along the cobbled streets, marvel at Renaissance architecture, and visit landmarks like the Basilica of Notre-Dame de Fourvière. Indulge in the world-renowned Lyonnaise cuisine at traditional bouchons or Michelin-starred restaurants, savoring the flavors of local specialties like quenelles and saucisson. Lyon is also home to vibrant markets where you can explore the freshest produce and regional delights. Whether you're a history enthusiast, a food lover, or simply seeking a charming and vibrant city experience, Lyon promises an unforgettable journey of discovery.
Discover the magic of Lyon with Clio Muse Tours.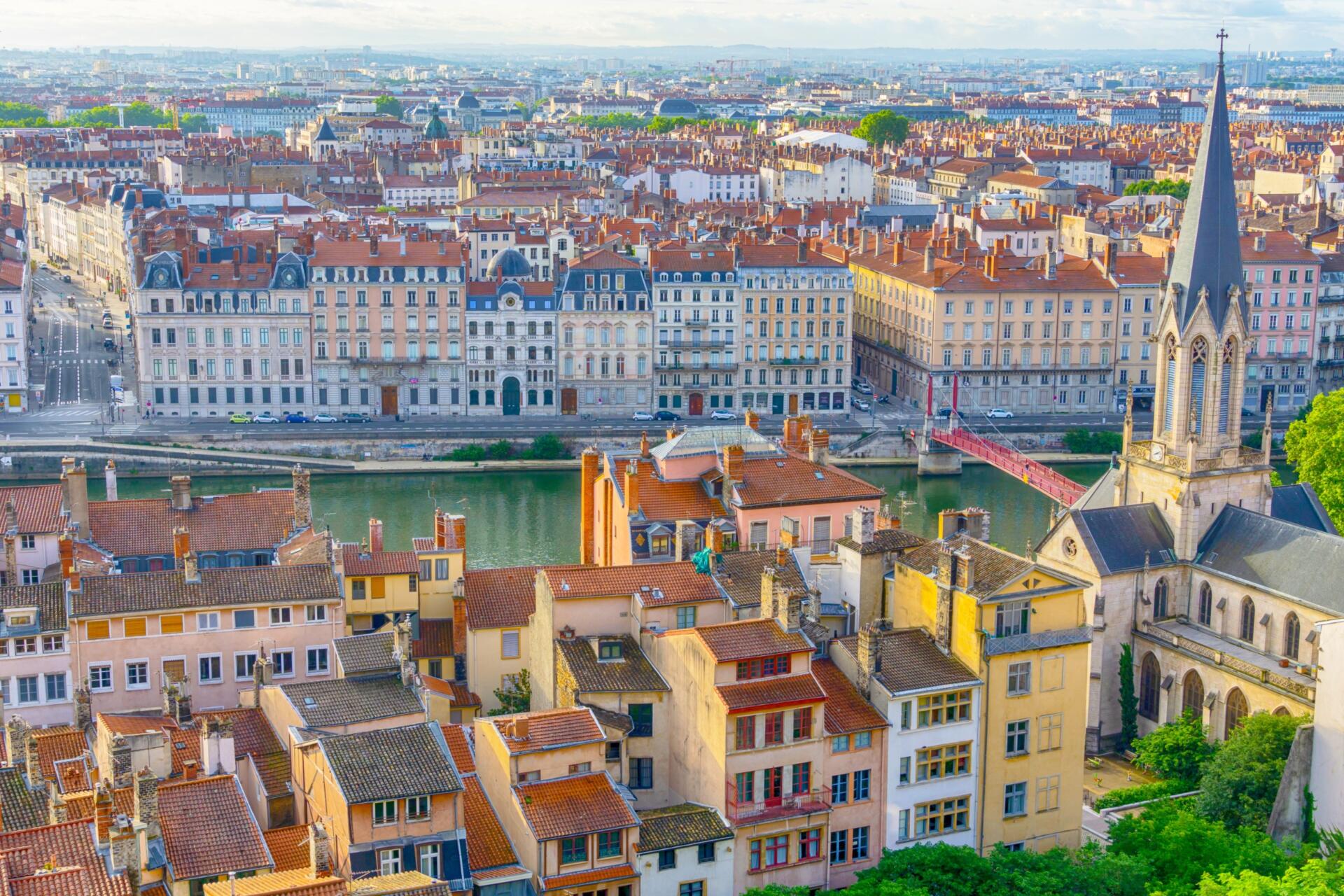 The best time to visit Lyon is during the spring (April to June) and autumn (September to November) seasons. During these months, the weather is mild and pleasant, making it ideal for exploring the city's outdoor attractions and strolling through its charming streets. Spring brings blooming flowers and lush greenery, creating a picturesque backdrop for your adventures.
Conversely, autumn treats you to a tapestry of warm colors as the leaves change, adding a touch of magic to Lyon's landscapes. Additionally, visiting outside the peak summer months means fewer crowds, allowing you to fully immerse yourself in the city's cultural offerings, from museums and galleries to lively festivals. Whether you're a history buff, a food enthusiast, or simply seeking a delightful city escape, Lyon welcomes you with its vibrant atmosphere and cultural delights throughout the year.
Marvel at Lyon Cathedral: No visit to Lyon is complete without seeing the breathtaking Lyon Cathedral. Admire its Gothic architecture, intricate stained glass windows, and climb to the top for panoramic city views.
Stroll Through Vieux Lyon: Explore the enchanting streets of Vieux Lyon, the city's historic Old Town. Get lost in its Renaissance-era alleyways, visit the impressive Musée Gadagne, and indulge in traditional Lyonnais cuisine at one of the many quaint bouchons.
Visit Basilica of Notre-Dame de Fourvière: Marvel at the stunning Basilica of Notre-Dame de Fourvière, perched atop Fourvière Hill. Admire the intricate mosaics, enjoy sweeping city views, and explore the fascinating Lyon History Museum beneath the basilica.
Sample Local Gastronomy: Delight your taste buds with Lyonnais specialties like coq au vin, quenelles, and praline pastries. Visit Les Halles de Lyon Paul Bocuse, a gourmet food market, to taste regional cheeses, charcuterie, and other culinary delights.
Take a Saône River Cruise: Enjoy a scenic cruise along the Saône River, offering panoramic views of Lyon's beautiful architecture, including the colorful facades of the Quai Saint-Antoine. Relax onboard, learn about the city's history, and capture memorable photos of Lyon's waterfront.
Explore the Traboules: Discover the hidden passageways of Lyon known as traboules. These secret passages date back to the Renaissance and were used by silk traders. Wander through these atmospheric corridors, marvel at their unique architecture, and imagine the city's historical past.
Visit the Musée des Confluences: Immerse yourself in the world of science, anthropology, and natural history at the Musée des Confluences. Explore its fascinating exhibitions, interactive displays, and thought-provoking installations that showcase our planet's and humanity's wonders.
Discover the Presqu'île District: Stroll along Rue de la République, a bustling shopping street, visit Place Bellecour, one of Europe's largest squares, and indulge in the city's thriving café culture.
Take a Beaujolais Wine Tour: Venture into the nearby Beaujolais wine region, known for its delicious red wines from Gamay grapes. Embark on a wine tour, visit vineyards, and savor tastings while learning about the winemaking process and the region's rich viticultural heritage.
Take a Bike Ride along the Rhône River: Rent a bicycle and enjoy a leisurely ride along the scenic Rhône River. Pedal along the picturesque riverbanks, pass by beautiful parks and landmarks and soak in the vibrant atmosphere of Lyon's waterfront.