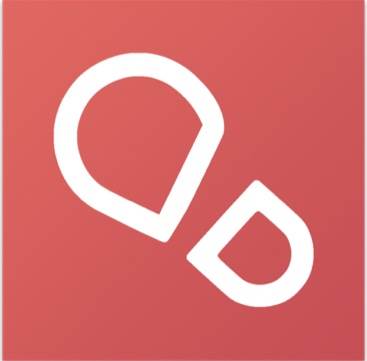 Clio Muse
Description
Enjoy at your own pace the dazzling Acropolis Museum with a self-guided audio tour on your smartphone.
Travel back in time to experience the glory of Classical Athens with a brilliantly tied narrative. As you enter the museum, you'll admire the impressive glass floor showcasing ruins of an ancient settlement buried below. Gear yourself up for all the exciting exhibits that will follow! In the first gallery, you'll get an insider's view of everyday life in ancient Athens. You'll discover bygone wedding customs and ancient surgery practices as you gradually ascend to the next floor. There, the exhibits will guide you through the riveting journey of the city's transition to democracy. Monsters, heroes, gods and iconic representations of the human body, will guide you through the evolution of ancient art.
The highlight of your visit will be the third floor, where you'll marvel at the sculptural decoration of the Parthenon. Listen to the engrossing myths that you'll see depicted on the metopes and pediments of the temple, such as the birth of goddess Athena and the battle of the Centaurs. Finally, your tour ends with the culminating age of Greek style, the classical period, and some of the most famed artworks of Ancient Athens, including the iconic Caryatids. These curvaceous maidens have witnessed the turbulent 2.500-year story of the Acropolis and are waiting to share it with you!
Highlights
1. The Caryatids

The Caryatids are definitely the Hollywood stars of the Acropolis. Thousands of men fell under their mystifying spell, including a man called Lord Elgin.

2. The Great Panathenaea - West frieze

The Athenians threw a grand party to celebrate the birthday of their patron goddess. The Great Panathenaea are depicted in the Parthenon's frieze and no one missing.

3. Pilar with an offering to Asclepios

Going blind was very common in ancient times due to accidents, battle injuries, or as a divine punishment received after a wrongful act. When all medical practices failed, the gods were the only resort.
Featured stories
Terracotta eyes

Pilar with an offering to Asclepios

The ancient Greeks had an intimate relationship with their gods; it was based on the belief that the immortals would assist them in times of peril, and they would offer them something in return for their benevolence. The usual method of expressing gratitude was a bloody sacrifice, but in matters of health, there was another alternative. Greeks dedicated to the deity that helped them an ex-voto modeled on the body part that was cured through divine intervention. Terracotta models of human heads, eyes, legs, hands, arms, genitals, feet, breasts etc. are common finds in sanctuaries throughout Greece. Wealthy individuals could offer votives made of gold, silver, or other precious materials. It is a tradition that is still very much alive throughout Greece.

The hand of Phidias

The Great Panathenaea - West frieze

On the west frieze, you can see a block sculpted by Phidias himself. It is block No. 8 (VIII) and it depicts a single horse and its rider. The figure is believed to depict Theseus, the mythical founder of the Panathenaic Festival, who is attempting to restrain his runaway mount. The great attention to detail, the intricate folds of the garment, and the particularly realistic rendition of the figure bear witness to the mastery of the artist. Phidias was considered the only man to have seen the face of the Greek gods. He revealed their image to humanity and shaped the popular image of the gods of Mount Olympus that persists to the present day.

Six girls

The Caryatids

The Caryatids are famous. We know they are young girls that carry elaborate baskets on their heads and are entrusted with holding up the porch of the Erechtheion. Their hands are missing but we suspect they used to hold something with one of them and their garment with the other, in a posture typical of Archaic korai. Their hairstyle is elaborate and their peplos goes down to their feet. They are similar but not identical, each demonstrating differences in their hair and the folds of their drapery. The differences may be due to the various craftsmen who worked on them based on two original models. All six seem to move in a procession. And yet we do not know who they are. Building accounts of the period call them korai; the name caryatids does not appear anywhere. They are one of the loveliest mysteries of the Acropolis.
Clio Muse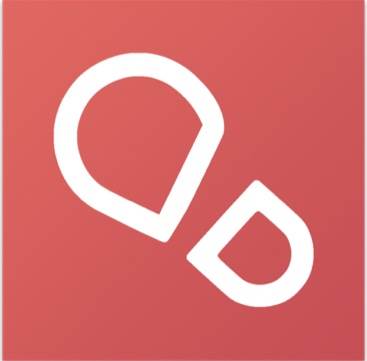 Our stories are zany and so is the team of creative writers, thinkers, doers & explorers behind them: a dedicated art conservator, who if left unattended will be found making stuff out of paper and fabric, a caring archaeologist with long Renaissance curls who loves art and baking & a passionate travel writer suffering from incurable wanderlust and a healthy obsession with Thomas Pynchon. To this, add a gifted graphic designer, who playfully experiments with designs, colors, hairstyles, and fashion transformations daily, and a world-class network of travel experts and accredited tour guides who share our crush for ingenuity and create distinctive tours and travel stories that bring the world closer to you!
Details
Address
The Acropolis Museum, Dionysiou Areopagitou 15, Athina
Starting point
Museum's entrance
Finishing point
Inside the museum
Inclusions

Secure promo code to access the tour after downloading the app 

Self-guided audio tour for your smartphone (Android & iOS) in English 

Offline content with an offline interactive map to avoid roaming charges

Exclusions

Entrance fee/ ticket for the Acropolis Museum

Live Guide

Smartphone or headphones

App not compatible with Windows phones 

Food and drinks




Hotel pick-up and drop-off




Know before you book

This is a downloadable self-guided audio tour for your smartphone. No live guide will accompany you. No VR / AR is included
Please consider that admission fee for the Acropolis Museum is not included
Please book per device to be used, not per participant
After booking, you will receive an email from Clio Muse Tours, with further instructions on how to access and download your audio tour. Please check your email spam folder as well
Please note that for the audio tour you must have an Android or iOS smartphone and make sure you have enough storage space on your phone (100-150 MB)

Know before you go

Check the email that you've received from Clio Muse Tours, and follow the instructions in order to access your tour. Please check your email spam folder as well
Please consider that internet access might be unavailable & mobile signal may be weak in public areas. So kindly, download the tour on your smartphone, prior to your visit, to access them offline and avoid roaming charges
The audio tour can be used repeatedly both online and offline. Use your headphones to best enjoy it
Prior to your visit, make sure that your smartphone is fully charged & that you bring on a pair of earphones/headphones

Areas
Gallery of the Slopes of the Acropolis, archaic collection, Parthenon's frieze, Athena Nike's temple atrium, Caryatids of the Erechtheion, statues, and votive offerings from the Acropolis hill from the 5th century BC to the 3rd century AD
Opening hours
Mon. 8.00-16.00 Tue.-Sun. 8.00-20.00 Fri. 8.00-22.00
Additional admission
Winter season (1 November - 31 March) General admission: 5 Euros Reduced admission: 3 Euros Summer season (1 April - 31 October) General admission: 10 Euros Reduced admission: 5 Euros
Mandatory Items
Charged Android/ iOS Smartphone & Headphones
Comments
Bus: Lines 24, 40, 57, 103, 106, 108, 111, 126, 134, 135, 136, 137, 155, 206, 208, 227, 230, 237, 790, 856, Α2, Α3, Α4, Β2, Β3, Β4, Ε2, Ε22 (stop: Makriyianni) , Metro line 2 (red line) (Anthoupoli-Elliniko) to Acropolis station, Trolley: Lines 1, 5, 15 (stop: Makriyianni)
Why take a self-guided tour?
This is a self-guided tour based on the award-winning storytelling concept developed by Clio Muse and the fascinating narratives prepared by our handpicked destination experts.
You can enjoy each multilingual tour by using your smartphone or tablet at your own pace even if you are offline. The interactive map on your screen will guide you step-by-step as you explore all points of interest along your route. Each stop comes with a selection of our signature stories allowing you to tailor the tour experience to your personal interests and schedule.
After downloading Clio Muse app, you can access this tour and activate it any moment you wish and also repeat it any time. To best enjoy our multimedia self-guided tour (comprising maps, video, audio and text) we recommend the use of headphones.