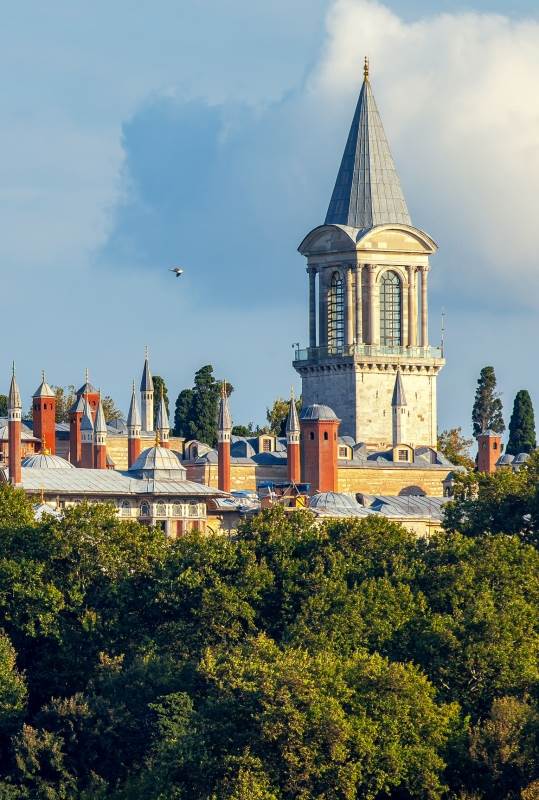 Istanbul
A city where the oriental East meets the European West, Istanbul combines the traditional with the modern. Dotted with museums, bazaars, Byzantine churches and grand mosques, Turkey's most populous city is like an outdoor museum.
Hagia Sophia, the Topkapı Palace and the Blue Mosque comprise part of the World Heritage-listed Historic Areas of Istanbul bearing witness to the city's turbulent past. And with the magical Bosphorus as the city's backdrop, the scenery is captivating by day and night.
Listen to the stories of the architectural masterpieces that have been adorning Istanbul for centuries with Clio Muse's self-guided audio tours and virtual tour experiences.
FAQs
Why choose a self-guided audio tour for Istanbul's attractions?
Our self-guided audio tours offer maximum flexibility and adapt to your pace and schedule, instead of the opposite. You may take them anytime, pause, resume and repeat unlimited times!
Which places in Istanbul should I visit?
Among other beautiful Istanbul's top attractions, you should probably visit:
Topkapi Palace

Hagia Sophia, the Wisdom of God

Blue Mosque

Hippodrome

Basilica Cistern
Why choose an e-ticket & self-guided audio tour bundle for Istanbul's attractions?
The self-guided audio tour will offer you both historical information and trivia about the site, as well as allow you to determine your own pace during the visit. That means taking your time to absorb the beauty and knowledge as well as pausing and resuming whenever and wherever you wish. Having a ticket beforehand will save you significant waiting time, because you will be able to enter through the automatic scanners instead of the ticket booth line.
Which Topkapi's Palace attractions does your self-guided audio tour cover ?
Among others, our team has created stories about the:
Ottoman Kitchen and Confectionery

The Pavilion of the Holy relics

The Sultan's private garden

The Imperial Mint

The Hagia Irene Church
Which Hagia Sophia's attractions does your self-guided audio tour cover?
The impressive Dome

The Imperial Gate : Mosaic of Emperor Leon VI

The Mosaic of the Virgin and child

The Empress's seat

The Mosaic of Deesis

The Nice Door