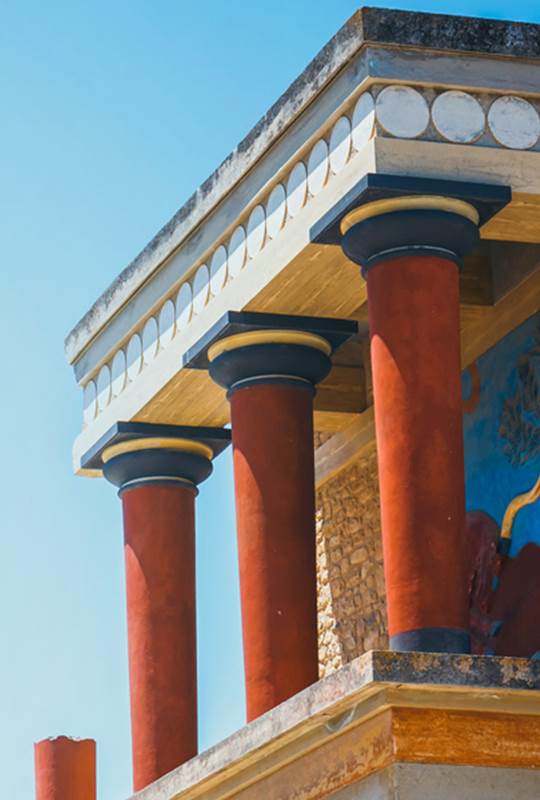 Crete
The largest island in Greece and the fifth largest in the Mediterranean Sea, Crete boasts a diverse and wild landscape. Chania, Rethymno, Heraklion and Lasithi are the four regions you'll meet as you travel from the west to east, and each one of them has its own cultural and natural wonders.
Wetlands and pastures, endless sandy coasts and narrow rocky bays, vast canyons and mountain complexes create Crete's varied scenery.
Follow the traces of the Minoan Civilization in the island's archeological sites with Clio Muse audio tours or take a glimpse of the breathtaking Palace of Knossos from the comfort of your home with a self-guided virtual experience.
The myths and tales, narrated by professional authors and historians, will take you into a fascinating journey in ancient Greece.