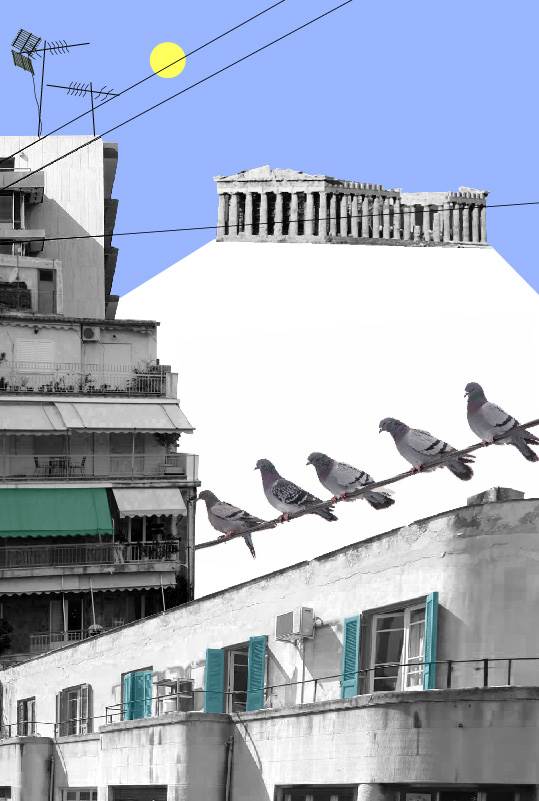 Athens
Athens is the bubbly bustling capital of Greece with busy streets, quiet corners, and picturesque alleys. A cool and warm cocktail of history and unconventional beauty, urban and traditional, old and new, but mostly blue!
Whether you're an archaeology enthusiast, a food lover or an alley wanderer, Athens is full of pleasant surprises. The best way to experience it is to get a self-guided audio tour and walk it through with your smartphone, because what is traveling if not discovering?
We're offering value for money skip-the-line packages (e-ticket & audio tour for your smartphone) & audio tours for the best attractions of Athens, such as the Acropolis, the Acropolis Museum, the Olympieion, and the Ancient Agora.
Tour & e-Ticket Combos
Sightseeing Tours
Museum Tours
Urban & Quirky Tours
FAQs
Why choose a self-guided audio tour for Athens attractions?
Our self-guided audio tours offer maximum flexibility and adapt to your pace and schedule, instead of the opposite. You may take them anytime, pause, resume and repeat unlimited times!
Which places in Athens will I be able to visit with your e-tickets & self-guided audio tours bundles?
We offer e-tickets & self-guided audio tours bundles for Athens' top attractions, such as:
The Acropolis Hill

The Acropolis Museum

The Ancient Agora

The Temple of Olympian Zeus (Olympieion)
Why choose an e-ticket & self-guided audio tour bundle?
The self-guided audio tour will offer you both historical information and trivia about the site, as well as allow you to determine your own pace during the visit. That means taking your time to absorb the beauty and knowledge as well as pausing and resuming whenever and wherever you wish. Having a ticket beforehand will save you significant waiting time, because you will be able to enter through the automatic scanners instead of the ticket booth line.
How do I enter the Acropolis Museum without waiting in line?
The Acropolis Museum is open from 8 a.m. every day and you can buy your tickets there. However, if you are not a morning person or if you want to avoid the ticket queue, another solution is to buy e-tickets online. This way you will reduce your waiting time since you will be able to enter through the automatic ticket scanners.
How can I enhance my visit to an archaeological site?
You can either book a conventional guided tour or you can book a self guided audio tour and enjoy the beauty of the site while listening to fascinating historical and mythological information about it.