Explore
Preveza
Preveza, a coastal gem in Greece, is nestled along the stunning Ionian Sea. This picturesque town boasts a rich maritime heritage, evident in its charming harbor and quaint streets. Wander through the enchanting old town, where Venetian influences and Ottoman architecture create an atmospheric backdrop for strolls. Bask in the warm Mediterranean climate as you explore historic landmarks like the Venetian Castle and the Nicopolis Archaeological Site, which reveal ancient tales of conquest and triumph. Preveza's inviting beaches and azure waters invite you to relax and unwind, making it an ideal destination for sunseekers and water enthusiasts.
Discover the magic of Preveza with Clio Muse Tours.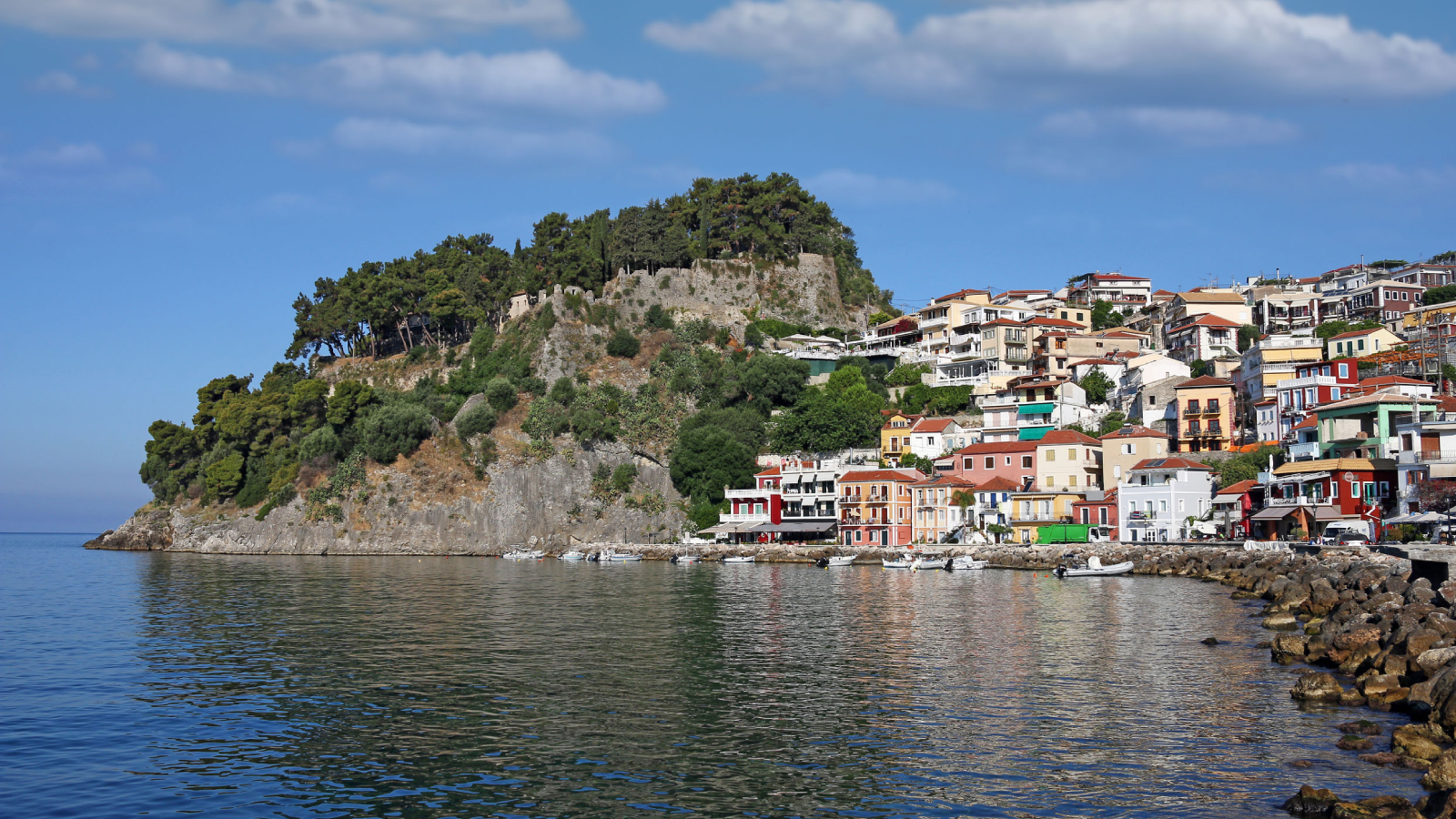 The best times to visit Preveza are spring and autumn, from April to early June, and September to October. During this time, the weather is pleasantly mild, and the crowds are fewer, allowing you to explore the town's attractions and beaches leisurely.
Spring brings blooming flowers and lush green landscapes, creating a picturesque backdrop for sightseeing and outdoor activities. In the fall, you can enjoy the warm sea temperatures and experience pleasant outdoor weather.
Summer (June to August) is the peak tourist season in Preveza, offering hot and sunny days perfect for beachgoers. However, remember that the town might be more crowded, and accommodation prices could be higher during this time.
Explore the Old Town: Wander through the charming streets of Preveza's Old Town, adorned with traditional architecture and Venetian influences. Discover historical landmarks, picturesque squares, and quaint alleys, giving you a sense of the town's rich maritime heritage.
Visit the Venetian Castle: Perched on a hilltop overlooking the town and the sea. The castle's ruins offer stunning panoramic views and provide a glimpse into Preveza's ancient past.
Relax on Monolithi Beach: One of the region's most beautiful and famous beaches. The long stretch of golden sand and crystal-clear waters make it ideal for swimming, sunbathing, and beachside activities.
Explore the Ancient Site of Nikopolis: The archaeological site of Nikopolis was founded by the Roman Emperor Octavian to celebrate his victory at the Battle of Actium. Marvel at well-preserved ruins, including a Roman theater, baths, and a stadium.
Take a Boat Trip to Acheron River: The mystical Acheron River is considered Greek mythology's entrance to the Underworld. Enjoy a boat trip along the tranquil waters, passing through lush landscapes and picturesque gorges, and perhaps take a refreshing swim in the river's cool waters.
Explore the Underwater World: Preveza is a popular destination for diving and snorkeling enthusiasts. Take a guided diving tour to explore the rich marine life, underwater caves, and shipwrecks in the Ionian Sea.
Enjoy Water Sports: With its favorable winds and calm waters, Preveza offers an excellent opportunity for water sports such as windsurfing, kitesurfing, and paddleboarding. Head to nearby beaches like Vrachos or Kanali for a thrilling aquatic adventure.
Taste Local Delicacies: Don't miss trying dishes like 'souvlaki,' 'pastitsio,' and 'saganaki.' For a unique experience, visit the local markets to purchase fresh produce and regional products.
Take a Boat Trip to Paxos and Antipaxos: Embark on a day trip to the nearby islands of Paxos and Antipaxos. Enjoy the scenic boat ride and explore these charming islands' crystal-clear waters, hidden caves, and idyllic beaches.
Attend the Preveza Cultural Festival: If visiting during the summer, catch some events at the Preveza Cultural Festival. The festival features music concerts, theater performances, and art exhibitions, offering a glimpse into the local cultural scene.