Explore
Peloponnese
Peloponnese, a Greek Treasure Trove, invites you on a captivating journey through ancient history, picturesque landscapes, and authentic Greek allure. Situated in southern Greece, this renowned peninsula is steeped in myth and legend, boasting an unparalleled cultural heritage.
Explore iconic sites such as Ancient Olympia, the birthplace of the Olympic Games, and the legendary citadel of Mycenae. Wander through the impressive theaters of Epidaurus and Messene, marveling at the architectural marvels from antiquity.
Embrace the region's diverse landscapes, from the majestic mountains to the azure coastlines of the Ionian and Aegean Seas. Discover charming towns like Nafplio and Monemvasia, adorned with medieval fortresses and quaint streets, telling stories of a rich and storied past.
Discover the magic of Peloponnese with Clio Muse Tours.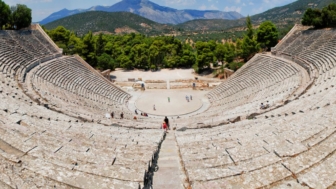 Sale!
Duration:

2h 30min

Audio available in

1 language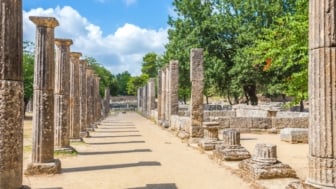 Duration:

1 hour

Audio available in

2 languages
per person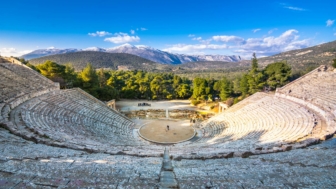 Duration:

2h 30min

Skip-the-line tickets

Audio available in

1 language
From per person