The Ancient Theater of Epirus
Description
My name is Praxias the Athenian and any man of good taste will tell you what a great actor I am. I have faithfully served god Dionysus for many decades and now, as I approach the end of my days, eager to share my divine skills with the common people, I am on a grand farewell tour here in Epirus, a land of glorious cities and smart audiences.
Highlights
1. Singing in the City of Victory

It is always a thrill visiting Nicopolis. The divine Augustus must have been guided by the gods themselves when he chose this location to set up his camp against Antony and Cleopatra and when he founded his city.

2. Pocket theater

What men expect is not brought to pass, but a god finds a way to achieve the unexpected. This line by Euripides captures my feelings regarding this vile betrayal. May Dionysus punish those who disrespect his servants.

3. The art of politics

The theater is truly one of the most important buildings in any Greek city. Even in this mosquito-infested land, the people spared no expense in their desire to acquire all the elements of a superior urban civilization.
Featured stories
A new world

Singing in the City of Victory

For an Athenian, Nicopolis is truly a new world. Unlike our city with its confusing alleys, narrow streets, and convoluted plan, Nicopolis is neatly laid out according to the principles of that old Miletian architect, Hippodamus. Sure, the temple of Apollo on top of the hill is somewhat reminiscent of our Acropolis and both cities have divine founders but Nicopolis' strict geometric plan with the rectangular city blocks and the streets running north-south (cardines) and east-west (decumani) is spectacular. And how fortunate we are to be living in an age when there are no barbarians threatening us. The impressive city walls are clearly more of a status symbol than a necessity.

Ghost city

Pocket theater

Ambracia itself is only a shadow of its former self. I was told that many residents were forced to relocate to Nicopolis when the divine Augustus founded his city, so only a small percentage of the old residential area is presently occupied. Personally I will be happy when this whole city, once founded by the Corinthians to control the wealth of the plain and the waters of the Ambracian Gulf, vanishes from the face of the earth. Our soldiers should have burned it to the ground back in the day, during the great war against Sparta, and not allow the locals to agree to that ridiculous 100-year defensive alliance. But the gods seem to protect Ambracia, for the Romans also failed to destroy it.

These boots are made for walking

The art of politics

So here we are, entering the theater of Gitana abandoned by men and beast alike. No grand procession for this servant of Dionysus. No chariots carrying painted scenes from the life of Bacchus, no cooking and drinking utensils, no masks, no groups of actors, poets, or priests. No dancing, no singing, no giant phallus at the head of the procession, no foreigners dressed in royal purple. In a city abandoned after the defeat of Perseus now stands just an old (but famous) actor with a fine pair of kothornoi, the high, thick-soled boots worn during the play. It is the last luxurious item left in my possession, allowing me both to walk and dance while appearing taller. They are so comfortable (since the same boot can go either on the right or the left foot) and quiet that were chosen by Dionysus himself when he walked from Thrace all the way to Athens to bring us the gift of wine.
Diazoma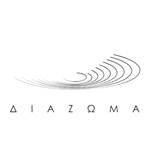 The «DIAZOMA» association was founded in 2008 with the mission to protect and promote the ancient sites where theatrical, musical and other representations were once taking place: theaters, amphitheaters, odeons, and stadiums.
Why take a self-guided tour?
This is a self-guided tour based on the award-winning storytelling concept developed by Clio Muse and the fascinating narratives prepared by our handpicked destination experts.
You can enjoy each multilingual tour by using your smartphone or tablet at your own pace even if you are offline. The interactive map on your screen will guide you step-by-step as you explore all points of interest along your route. Each stop comes with a selection of our signature stories allowing you to tailor the tour experience to your personal interests and schedule.
After downloading Clio Muse app, you can access this tour and activate it any moment you wish and also repeat it any time. To best enjoy our multimedia self-guided tour (comprising maps, video, audio and text) we recommend the use of headphones.