Description
My name is Praxias the Athenian and any man of good taste will tell you what a great actor I am. I have faithfully served god Dionysus for many decades and now, as I approach the end of my days, eager to share my divine skills with the common people, I am on a grand farewell tour here in Epirus, a land of glorious cities and smart audiences.
Diazoma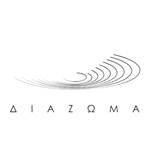 The «DIAZOMA» association was founded in 2008 with the mission to protect and promote the ancient sites where theatrical, musical and other representations were once taking place: theaters, amphitheaters, odeons, and stadiums.
Why take a self-guided tour?
This is a self-guided tour based on the award-winning storytelling concept developed by Clio Muse and the fascinating narratives prepared by our handpicked destination experts.
You can enjoy each multilingual tour by using your smartphone or tablet at your own pace even if you are offline. The interactive map on your screen will guide you step-by-step as you explore all points of interest along your route. Each stop comes with a selection of our signature stories allowing you to tailor the tour experience to your personal interests and schedule.
After downloading Clio Muse app, you can access this tour and activate it any moment you wish and also repeat it any time. To best enjoy our multimedia self-guided tour (comprising maps, video, audio and text) we recommend the use of headphones.