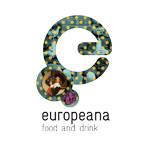 Europeana Food and Drink
Description
Wine in Ancient Greece will help you to discover the history of wine in Ancient Greece. Read original and credible stories written by top local professionals after extended research. Take your tour now and enjoy it instantly on your smartphone device.
Τhe unique exhibits with the ancient Greek myths of Gods and people, which unveil the history of winemaking in ancient Greece; stories of Dionysus' love for Ampelos, the donkey who inspired vine pruning and how Odysseus got the Cyclops Polyphemus drunk.
Highlights
1. Love created wine

The life of god Dionysus was full of lust and desire, through which he created and offered wine to mankind (Dionysus and his entourage, Vase, 410-370 ΒC, red-figure, clay, Museum of Fine Arts, Hungary).

2. The vinery in the winds

The wind and a donkey taught man how to take care of vine (Historia De Plantis, Theophrastus, 1552, Bavarian State Library, Germany).

3. Drunk mortals and Cyclopes

Not only man, but also Cyclopes and even gods can get drunk. So we should always be drinking responsibly (Blinding of Polyphemus, Thulden, Theodoor van, 1632 - 1633, National Museum Netherlands).
Featured stories
The fruits of lost love

Love created wine

The wine was created by the love of Dionysos. His first love was Ampelos. When he was killed, Dionysos was in such sorrow that the Moirai (Fates) felt sorry for him and transformed the dead youth to a vine (ampelos in Greek). Dionysos was then able to drink the grape juice for the first time and invented wine. His next love was Ariadne, whom he stole from Theseus in the island of Naxos. He had many children with her, three of which are related to wine; Oenopion, Staphylus, and Oeneus.

The donkey

The vinery in the winds

An ancient myth recounts how the pruning of vineyards was invented. The myth refers to a remark, by the people of Nafplio, that a vine that was eaten by a donkey the year before, produced a lot more grapes. That is how they understood that this whole process helped the vine be more efficient and started to prune them.

The prompts of Plato

Drunk mortals and Cyclopes

It should be noted that even in antiquity Plato himself had noticed the effects of wine and prompted underage young people not to drink wine until they turned 18. Moreover, he suggested that people should not drink too much wine until their thirties.
Europeana Food and Drink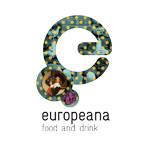 Europeana is a European body digitally promoting Europe's cultural heritage. The exhibition was created with the support of Europeana Food and Drink. This pilot exhibition connects various exhibits from European museums and libraries in the Europe.
Why take a self-guided tour?
This is a self-guided tour based on the award-winning storytelling concept developed by Clio Muse and the fascinating narratives prepared by our handpicked destination experts.
You can enjoy each multilingual tour by using your smartphone or tablet at your own pace even if you are offline. The interactive map on your screen will guide you step-by-step as you explore all points of interest along your route. Each stop comes with a selection of our signature stories allowing you to tailor the tour experience to your personal interests and schedule.
After downloading Clio Muse app, you can access this tour and activate it any moment you wish and also repeat it any time. To best enjoy our multimedia self-guided tour (comprising maps, video, audio and text) we recommend the use of headphones.