Description
Wine in Ancient Greece will help you to discover the history of wine in Ancient Greece. Read original and credible stories written by top local professionals after extended research. Take your tour now and enjoy it instantly on your smartphone device.
Τhe unique exhibits with the ancient Greek myths of Gods and people, which unveil the history of winemaking in ancient Greece; stories of Dionysus' love for Ampelos, the donkey who inspired vine pruning and how Odysseus got the Cyclops Polyphemus drunk.
Europeana Food and Drink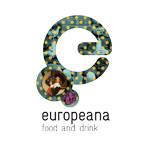 Europeana is a European body digitally promoting Europe's cultural heritage. The exhibition was created with the support of Europeana Food and Drink. This pilot exhibition connects various exhibits from European museums and libraries in the Europe.
Why take a self-guided tour?
This is a self-guided tour based on the award-winning storytelling concept developed by Clio Muse and the fascinating narratives prepared by our handpicked destination experts.
You can enjoy each multilingual tour by using your smartphone or tablet at your own pace even if you are offline. The interactive map on your screen will guide you step-by-step as you explore all points of interest along your route. Each stop comes with a selection of our signature stories allowing you to tailor the tour experience to your personal interests and schedule.
After downloading Clio Muse app, you can access this tour and activate it any moment you wish and also repeat it any time. To best enjoy our multimedia self-guided tour (comprising maps, video, audio and text) we recommend the use of headphones.