Description
"Invisible tours" is a social project run by the Greek street paper "Shedia". Tours take place in the centre of Athens and are led by people who are or were homeless.
Highlights
1. The National Theatre

The theatre is not only an exciting opportunity for creative expression but also a means of communication and social (re)integration. (22-24, Agiou Konstantinou Str.)

2. NGO PRAKSIS, Centre for the Homeless

An important and active organisation offering a wide range of basic social services to people experiencing poverty and social exclusion. (26-28, Deligiorgi Str.)

3. synAthina

SynAthina is a common space located opposite to Varvakeios Market, which brings together citizens' groups throughout the year in order to organise and implement actions and exchange experience and know-how. (55, Athinas)
Featured stories
Socialising

The National Theatre

"I participated in the theatre team for the homeless of the Municipality of Athens from 2014 until 2015, when the team stopped its activities. I used to love theatre but I never believed that I could take part in a play because I was always very shy. However, as time went by, I opened up and I even managed to play a part that was completely contrary to my personality. The overall experience improved my communication skills with people, as a saleswoman of Schedia street journal". Maria Gatou, saleswoman of the journal, guide in "Invisible Tours".

Against exclusion

NGO PRAKSIS, Centre for the Homeless

PRAKSIS is an independent Non-Governmental Organisation with the main goal of designing and implementing humanitarian and medical action programmes. Beneficiaries include Greek deprived persons, homeless, uninsured persons, economic immigrants, asylum seekers, refugees, unaccompanied minors, trafficking victims, prostitutes, children living on the streets, drug addicts, Roma, HIV/AIDS patients, Hepatitis B and C patients, prisoners, ex-prisoners, Greek families suffering from the financial crisis, any one experiencing social or economic exclusion from basic commodities or whose fundamental rights are violated.

Actions for homeless

synAthina

"I had information about the actions of each group either through the site of Synathina or through the Reception Center for Homeless of Municipality of Athens. Two or three times in the past I had meal in one of these actions. The importance of these actions is great, such as the Steps group, which, besides, have a van with washing machines. To have access to a washing machine is not something taken for granted. Many homeless do not have this opportunity". Lambros Moustakis, seller of the street paper and guide in the "Invisible Routes".
Schedia Street Paper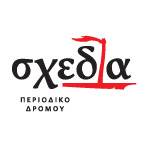 "Schedia" is the only Greek street paper and a member of the International Network of Street Papers (INSP). Like all street papers throughout the world, Schedia is sold exclusively on the city streets by official vendors.
Details
| | |
| --- | --- |
| Starting point | Vathis Square |
| Areas | Vathis square, National Theater |
Why take a self-guided tour?
This is a self-guided tour based on the award-winning storytelling concept developed by Clio Muse and the fascinating narratives prepared by our handpicked destination experts.
You can enjoy each multilingual tour by using your smartphone or tablet at your own pace even if you are offline. The interactive map on your screen will guide you step-by-step as you explore all points of interest along your route. Each stop comes with a selection of our signature stories allowing you to tailor the tour experience to your personal interests and schedule.
After downloading Clio Muse app, you can access this tour and activate it any moment you wish and also repeat it any time. To best enjoy our multimedia self-guided tour (comprising maps, video, audio and text) we recommend the use of headphones.