Description
Learn what the Old Athens Gasworks has to say, come closer to the factory's odors, listen to the workers' stories, get in touch with the old machinery that provided the city with lighting and energy. Find out more about the Industrial Gas Museum through a path of 13 stops and 6 buildings.
Industrial Gas Museum, Technopolis City of Athens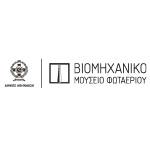 The Industrial Gas Museum opened its doors to the public in 2013 to promote and protect of the old Athens Gasworks plant, an industrial heritage monument that supplied energy and lighting in the Athens metropolitan area for 130 years.
Details
Address
100 Pireos, 11854, Gazi
Opening hours
Tue-Wed-Fri-Sat-Sun: 10:00-20:00 (last admittance: 19:15), Thu: 10:00-21:00 (last admittance: 20:15)
Comments
Enter from Persefonis st. (Bus: 049, 815, 838, 914, B18, Γ18, 21, Kerakeikos metro station)
Why take a self-guided tour?
This is a self-guided tour based on the award-winning storytelling concept developed by Clio Muse and the fascinating narratives prepared by our handpicked destination experts.
You can enjoy each multilingual tour by using your smartphone or tablet at your own pace even if you are offline. The interactive map on your screen will guide you step-by-step as you explore all points of interest along your route. Each stop comes with a selection of our signature stories allowing you to tailor the tour experience to your personal interests and schedule.
After downloading Clio Muse app, you can access this tour and activate it any moment you wish and also repeat it any time. To best enjoy our multimedia self-guided tour (comprising maps, video, audio and text) we recommend the use of headphones.