Description
Learn what the Old Athens Gasworks has to say, come closer to the factory's odors, listen to the workers' stories, get in touch with the old machinery that provided the city with lighting and energy. Find out more about the Industrial Gas Museum through a path of 13 stops and 6 buildings.
Industrial Gas Museum, Technopolis City of Athens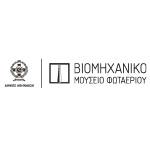 The Industrial Gas Museum opened its doors to the public in 2013 to promote and protect of the old Athens Gasworks plant, an industrial heritage monument that supplied energy and lighting in the Athens metropolitan area for 130 years.
Details
Address
100 Pireos, 11854, Gazi
Opening hours
Tue-Wed-Fri-Sat-Sun: 10:00-20:00 (last admittance: 19:15), Thu: 10:00-21:00 (last admittance: 20:15)
Comments
Enter from Persefonis st. (Bus: 049, 815, 838, 914, B18, Γ18, 21, Kerakeikos metro station)