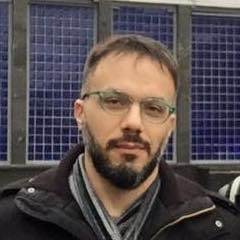 Leonidas Argyros
Description
An engaging self-guided audio tour to help you explore Athens' National Archaeological Museum with credible & original stories written by top local professionals. Take your tour now & enjoy it instantly on your smartphone device.
The unexpected Greeks is the only companion you need to explore the National Archaeological Museum in Athens…and it has a twist.
Τhe National Archaeological Museum is one of the most popular tourist attractions in Athens, which is only fair since it houses some of the greatest masterpieces of ancient Greek art. A walk through its rooms allows you to travel from the famous volcano of Santorini to the banks of the river Nile, as you come face to face with bronze and marble sculptures, magnificent works of metallurgy, incomparable jewellery, and captivating depictions of ancient myths on the black and red surface of ancient Greek pottery.
This tour ignores all that. Instead it offers a behind-the-scenes approach to Greek art and a window into the lives, thoughts, ideas, religious beliefs, anxieties, and the daily routine of the men and women who inhabited the world of ancient Greece. It follows the division of the museum's content into periods and enlivens the exhibits with stories from ancient writers, mythology, and anecdotal evidence.
If you want to know how the men of Agamemnon named their cattle; the difference between Egyptian and ancient Greek art; solid advice on how to survive rainy weather; the daily routine of women in classical Athens; the best way to prepare and serve a pig stuffed with chicken meatballs, wild doves, thrushes, figs, hyacinth bulbs, snails, leeks, celery, kale, coriander, and pine nuts; or the cost of immortality, then this is the tour for you.
Highlights
1. Sea of Fire | Thera

Can the death of a city be the birth of a legend? The volcanic eruption that buried ancient Akrotiri in Santorini created the perfect spot to enjoy the sunset and preserved the remains of an idyllic civilization.

2. A Recipe for Success

In war, in art and in the kitchen success depends on the right combination of knowledge, skill, and materials. When these elements fall in place we have a potent recipe for a favorable outcome.

3. A Brave Almost New World

As kings and soldiers struggled for supremacy, laymen found solace and beauty in an unprecedented fusion of gods, arts, ideas, and languages.
Featured stories
Paradise lost

Sea of Fire | Thera

The island of Thera was considerably more verdant before the volcanic eruption that buried Akrotiri and created today's arid landscape in Santorini. Olive trees, palm trees, cypresses and a variety of flowers grew on the island. Crocuses and lilies were a popular motif in the island's art. The Madonna lily, which is the lily variety depicted on the walls of the house here, was often used to create scent for perfume, while its oil served as a remedy for venomous snake bites. Usually the weight of the flower causes the stem to droop but the artists chose to depict it straight, an allusion to the awakening of nature in spring.

Panic attack

A Recipe for Success

Athens introduced the worship of the goat-footed Pan following the Battle of Marathon in 490 BCE. According to a legend as narrated by the historian Herodotus, the Athenian messenger Pheidippides was returning from Sparta, where he had sought assistance in the fight against the Persians, when he encountered Pan, in the mountains of Arcadia. The god asked him why the Athenians refused to honour him, when he had assisted them in the past and would do so again in the future. The Athenians believed that the god's presence in Marathon was the reason for the panic felt by the Persians and their ultimate defeat. To honour him, they established a sanctuary in a cave on the northwest slopes of the Acropolis.

Morning hair

A Brave Almost New World

Disheveled hair indicated that the person was outside the proper order of things (philosophers, the elderly, or persons in mourning). Proper social order required a proper haircut. Barbers became popular in the 5th century BCE and catered to a wide range of needs: haircuts, beard trimming, removal of warts, the plucking of stray body hair. Their shops were popular meeting places. Generally speaking, adult men had beards while boys did not. Women attended to their personal hairstyles at home. Aristotle believed that moisture inside the body sustained the growth of hair. Sexual intercourse drained semen and therefore moisture, leading to male baldness. Men with thick hair were considered lustful.
Leonidas Argyros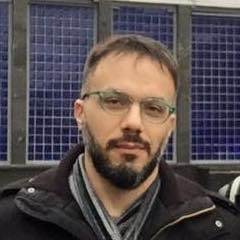 A grumpy man with a PhD. He is fascinated by words; when he sees them forming beautiful sentences he feels like an apprentice wizard who just produced fancy potions out of cauldrons full of frog legs and tears of bats. In his spare time he roams about town or watches anything produced and narrated by Sir David Attenborough, an inexhaustible source of similes. In Canada, he learned to love the cold, but he is much happier working in Athens.
Details
| | |
| --- | --- |
| Address | National Archaeological Museum |
| Starting point | 44 Patission Street, Athens |
| Opening hours | Winter (1 Nov. to 31 Mar.): Mon. 13:00 - 20:00, Tue.- Sun. 09:00 - 16:00, Summer (1 Apr. to 31 Oct.): Mon. 13:00 - 20:00, Tue.- Sun. 09:00 - 20:00 |
| Additional admission | Winter general admission: 5€, Summer general admission: 10€ |
Why take a self-guided tour?
This is a self-guided tour based on the award-winning storytelling concept developed by Clio Muse and the fascinating narratives prepared by our handpicked destination experts.
You can enjoy each multilingual tour by using your smartphone or tablet at your own pace even if you are offline. The interactive map on your screen will guide you step-by-step as you explore all points of interest along your route. Each stop comes with a selection of our signature stories allowing you to tailor the tour experience to your personal interests and schedule.
After downloading Clio Muse app, you can access this tour and activate it any moment you wish and also repeat it any time. To best enjoy our multimedia self-guided tour (comprising maps, video, audio and text) we recommend the use of headphones.