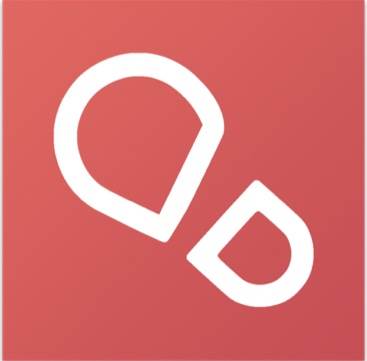 Clio Muse
Description
An artistic self-guided audio walking tour in the center of Athens following the steps of Greek Novelist, Alexandros Papadiamantis. Discover credible and original stories written by top local professionals. Take your tour now and enjoy it instantly on your smartphone device.
Papadiamantis: The Athens Years is a hunt for a lost treasure, but a treasure unlike any other you have ever searched for. Alexandros Papadiamantis was an influential Greek novelist and short-story writer whose work proved seminal in Modern Greek literature. His prose is virtually impossible to translate as the magic of his language is based on the unparalleled combination of two different forms of Greek, so his work makes one regret not knowing Greek.
Papadiamantis was born on the island of Skiathos but moved to Athens as a young man in search of higher education and employment. He remained desperately poor throughout his life, always depending on the kindness and support of his many influential friends to make ends meet. Despite his popularity and prolific pen, he seemed to care little about money and refused the high fees often commanded by his work. He never married and spent his life observing the world of the poor that provided most of the inspiration for his short stories and novellas. He was also very religious and was often to be found late at night chanting in church, a passion that earned him the moniker "kosmokalogeros" (a monk of the world). Neglectful of his appearance and his health, in later life he returned to his native island destitute and died of pneumonia.
Τhis tour follows Papadiamantis during the many years he spent in Athens. As you learn about his life and read excerpts from his work referring to Athenian landmarks, you will visit the University of Athens, his humble abode in the neighbourhood of Psirri where poor peasants and islanders spent their lives stacked in untidy and dirty buildings, and Monastiraki Square with the old mosque where Papadiamantis had the joy of seeing the ghost of a woman dressed in a long white veil. Then you will pass through affluent Kolonaki to Dexameni, where you can enjoy a cup of traditional Greek coffee in the same establishment where Papadiamantis used to spend his hours observing life in the neighbourhood.
Highlights
1. Student in Varvakeios

Papadiamantis came to Athens in 1873, to attend the newly established Varvakeios School. The school was located across the street for the current Varvakeios Municipal Market. Today it is a public square.

2. First publications

In a neighbourhood newsstand, on April 21, 1884, if someone bought the newspaper "Acropolis", he would find Papadiamantis' first short story, the Gypsy girl.

3. Monastiraki Square in his short stories

Located in the heart of Athens since the years of the Ottoman occupation, Monastiraki Square appears continuously in Papadiamantis' short stories, either as a land of ghosts or as a colourful market.
Featured stories
The omen

Student in Varvakeios

Alexandros Papadiamantis was born on March 4, 1851 on the Greek island of Skiathos. As the priest, who baptized him, poured oil in the baptismal font, it so happened that the oil formed a cross on the surface of the water. The priest prophesied a glorious future for the newborn child. Alexander was generally sickly. Nevertheless, he was very fond of books and reading in general. His family life was quiet and intensely religious.

The little red pencil of horror

First publications

Work conditions in the "Acropolis" were terrible. The newspaper's publisher used a red pencil to identify articles for translation in the English and French newspapers. Unfortunately for the translator, the final choice of which articles would be published was done after the translation. Therefore Papadiamantis often worked in vain. He wrote for ten hours every day without holidays. His old nemesis, the doorman, brought him countless coffees and tobacco to assist him with the long hours during which he translated without eating anything. He left the office only when his work was finished and went directly to Kachrimanis or Kalamiotis' tavern for fried picarel and wine.

There are still ghosts!

Monastiraki Square in his short stories

It so happened, one evening, as the street lights were coming on, to pass near the old mosque, next to the prison. There, in the entrance, on the top of the wide marble staircase, I saw the figure of a woman with a long white vale, standing still, outside the door, before the house. I said to myself: "Behold, there are still ghosts!" And I felt a secret joy. ATHENS AS AN EASTERN CITY, Alexander Papadiamantis
Clio Muse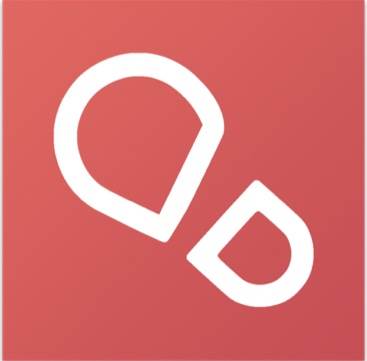 Our stories are zany and so is the team of creative writers, thinkers, doers & explorers behind them: a dedicated art conservator, who if left unattended will be found making stuff out of paper and fabric, a caring archaeologist with long Renaissance curls who loves art and baking & a passionate travel writer suffering from incurable wanderlust and a healthy obsession with Thomas Pynchon. To this, add a gifted graphic designer, who playfully experiments with designs, colors, hairstyles, and fashion transformations daily, and a world-class network of travel experts and accredited tour guides who share our crush for ingenuity and create distinctive tours and travel stories that bring the world closer to you!
Details
| | |
| --- | --- |
| Address | Varvakeios square |
| Starting point | 55 Athinas, Athina |
| Finishing point | Pl. Agiou Georgiou Karitsi 8, Athina |
| Areas | Psiri, Monastiraki, Syntagma, Kolonaki, Klafthmonos Square, Varvakios Agora |
| Opening hours | Free and accessible throughout the year. We recommend, though, that you take the tour during the daytime for a more enjoyable experience. |
Why take a self-guided tour?
This is a self-guided tour based on the award-winning storytelling concept developed by Clio Muse and the fascinating narratives prepared by our handpicked destination experts.
You can enjoy each multilingual tour by using your smartphone or tablet at your own pace even if you are offline. The interactive map on your screen will guide you step-by-step as you explore all points of interest along your route. Each stop comes with a selection of our signature stories allowing you to tailor the tour experience to your personal interests and schedule.
After downloading Clio Muse app, you can access this tour and activate it any moment you wish and also repeat it any time. To best enjoy our multimedia self-guided tour (comprising maps, video, audio and text) we recommend the use of headphones.