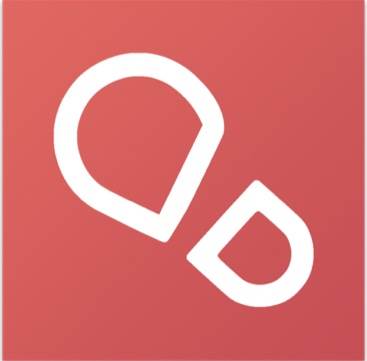 Clio Muse
Description
A fascinating self-guided walking audio tour for Athens' cats with credible & original stories written by top local professionals. Take your tour now & enjoy it instantly on your smartphone device.
There are many guidebooks and tours available on Athens, covering many known and unknown aspects of the city's history and culture. On the prowl – The cats of Athens presents something unique: a tour based on, and dedicated to, the beautiful cats of Athens. Regal or common, spotless or scruffy, friendly or haughty, Athenian cats form an indispensable part of the urban environment and proudly occupy all the local monuments. In contrast to most traditional guided tours that tend to focus on the ancient temples, the medieval churches and the neoclassical jewels of this city, the tour "On the prowl – The cats of Athens" focuses on these felines and highlights the almost mythical stories of their arrival and gradual domination in Athens.
This trip down memory lane begins at one of Athens' most picturesque spots. Anafiotika is an island in the heart of Athens with narrow lanes and tiny whitewashed houses clinging to the rocks. Ancient Athenian households and markets were full of dogs, grasshoppers, crickets, hedgehogs or monkeys who served as pets. You were more likely to come across a cheetah than a cat in downtown Athens.
As you make your way through the Plaka district, take time and introduce yourself to the city's adventurous feline residents who enjoy a bird's-eye view of the Ancient Agora. Was Aristotle right when he claimed that cats are particularly lascivious because they instigate the sexual act by inviting the male? The answer may lie among the ruins of the Roman Agora, frequented by "Little Cats" and "Kittens" (Felicla, Felicula, and Cattula were popular female names back in the Roman days). The remains of the Byzantine church, visible beneath the foundations of the mosque in the Roman Agora, reverberate with the calls of Mechlempe's descendants. He was the imperial Byzantine cat and lived a life of luxury as he ate from gold plates. During the Ottoman period, cats were the subjects of as much adoration as in the time of the pharaohs. The ruins of the madrasa remain a favorite feline haunt in memory of that relationship.
Highlights
1. A city without cats

Athens is home to tens of thousands of cats. 2500 years ago, though, Athenians only knew about cats through the fabulous stories on the strange customs and practices of ancient Egypt, the original home of the cat.

2. Opening new ground

For the Romans, there was never enough room. They conquered the Mediterranean, added a new market in Athens when they run out of commercial space in the old one, and in the process carried the cat across Europe.

3. Byzantine cats

"Purring sphinxes" accompanied monks and emperors in the Byzantine empire. The remains of the Byzantine church, visible beneath the foundations of the mosque, still reverberate from the calls of Mechlempe's descendants.
Featured stories
Nine lives

A city without cats

According to the priesthood of Heliopolis in Egypt, the world was created by Atum-Ra, the cat-god of the setting sun. He gave birth to Shu (air) and Tefnut (moisture), who begat Geb (earth) and Nut (sky) whose offspring is Osiris, Isis, Seth, and Nephthys. A total of nine deities. A religious text from 945-715 BCE is very explicit: "I am one who becomes two, I am two who becomes four, I am four who becomes eight, and I am one more besides." These are the nine lives of the god who was represented as a cat.

The ransom

Opening new ground

The Egyptians demonstrated an inordinate amount of love and respect for cats. During the reign of the Ptolemies, the populace came close to an insurrection when a careless Roman killed a cat by accident. The exportation of cats was forbidden. Bands of priests undertook missions abroad in search of cats and brought them back to Egypt. The priests were willing to ransom the poor cats that had been "abducted" from their natural homeland. Only after the triumph of Christianity did the cats become more widely distributed across Europe.

The imperial cat

Byzantine cats

Empress Zoe (978-1050) loved her cat. This pet was called Mechlempae and lived a charmed life in the imperial palace in Constantinople. He had access to a lot of food and ate from gold plates. A crew of servants (caterers, cooks, and waiters) was at his disposition to prepare and serve his food cut into pieces. There were also specialised carriers who employed baskets and silk pillows to prevent Mechlempae from getting tired. The cat participated in state council meetings and when he felt that they went on for too long he expressed his displeasure with a timely yawn.
Clio Muse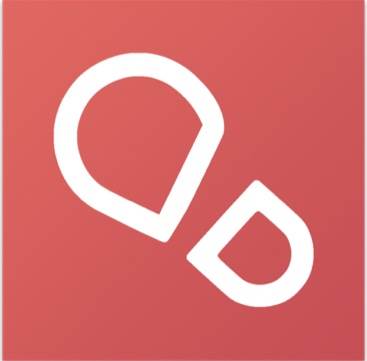 Our stories are zany and so is the team of creative writers, thinkers, doers & explorers behind them: a dedicated art conservator, who if left unattended will be found making stuff out of paper and fabric, a caring archaeologist with long Renaissance curls who loves art and baking & a passionate travel writer suffering from incurable wanderlust and a healthy obsession with Thomas Pynchon. To this, add a gifted graphic designer, who playfully experiments with designs, colors, hairstyles, and fashion transformations daily, and a world-class network of travel experts and accredited tour guides who share our crush for ingenuity and create distinctive tours and travel stories that bring the world closer to you!
Details
| | |
| --- | --- |
| Address | Plaka Anafiotika |
| Starting point | 6 Anafiotika, Athens |
| Finishing point | Gate Medrese, Pelopida, Athens |
| Areas | Plaka, Roman Agora |
| Opening hours | Anytime. Please note, thought, that cats tend to be more active as night approaches. We also recommend you bring a nice treat with you, to entice the more hesitant ones to approach and share their stories with you. |
Why take a self-guided tour?
This is a self-guided tour based on the award-winning storytelling concept developed by Clio Muse and the fascinating narratives prepared by our handpicked destination experts.
You can enjoy each multilingual tour by using your smartphone or tablet at your own pace even if you are offline. The interactive map on your screen will guide you step-by-step as you explore all points of interest along your route. Each stop comes with a selection of our signature stories allowing you to tailor the tour experience to your personal interests and schedule.
After downloading Clio Muse app, you can access this tour and activate it any moment you wish and also repeat it any time. To best enjoy our multimedia self-guided tour (comprising maps, video, audio and text) we recommend the use of headphones.