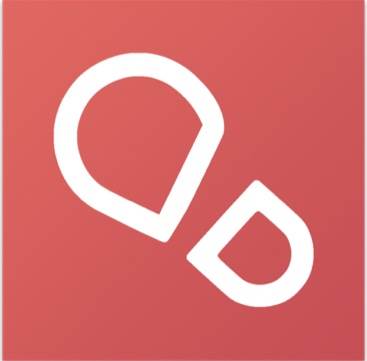 Clio Muse
Description
An urban self-guided audio walking tour in the heart of Piraeus. Discover credible and original stories written by top local professionals. Take your tour now and enjoy it instantly on your smartphone device.
Piraeus: Hidden urban stories is about a city where it pays to walk. Hidden among the apartment buildings of contemporary Piraeus, lie unexpected stories of the people who transformed this place from a wilderness to an exciting industrial and commercial center. This tour takes you back to 19th-century Piraeus and enables you to discover the unforgettable secrets of Greece's largest port.
If you do not arrive by boat, the traditional way to come to Piraeus is by train. But not just any train. The line that connects downtown Athens to the port opened in 1869. The Piraeus central station is an impressive eclectic building that adapted to the Greek reality the European model of a big metallic apsidal dome with a glass ceiling. It is a miniature of Milan's central rail station.
Since Piraeus was both a port and a thriving industrial town, there are many imposing buildings that commemorate both of these functions. The neoclassical Post Office cum Customs Office cum Telegraph Office was almost never used because the municipality refused to pay a paltry amount demanded for rent. The Municipal Theater seemed destined to always be under construction since each new municipal authority had something different in mind regarding the building's plan and use. The Church of Hagia Triada became infamous over its terribly poor construction, was destroyed during a German bombardment and was rebuilt with funds provided by a surcharge on municipal bus fares. The Kleanthis storehouses caused a sensation back in the day with their impressive design and luxurious building materials but are now in a dilapidated condition. Don't wait too long, for you may get there too late to find them still standing!
But, of course, it is the private mansions of the wealthy industrialists and merchants of Piraeus that still capture our imagination. The Metaxas Mansion was partially funded by one of the most successful Greek export commodities, the famous Metaxas brandy. The Strigkos Mansion is the definitive proof that working for 16 hours every day can pay off. The Patsiadis Mansion is the only surviving building of the so-called "Neighborhood of Mansions," created by the famous architect Ernst Ziller.
Highlights
1. The Municipal Theater

The quintessential landmark of Piraeus was almost never completed. The people of Piraeus even thought of sacrificing pigeons in an effort to see it finished.

2. Metaxas Mansion

What does a Greek spirit based on brandy and a pre-eminent 20th-century Greek painter have in common?

3. The Strigkos Mansion

A passion for geography became business acumen that took advantage of grains, rice and perfumes to grace the city of Piraeus with a small architectural gem.
Featured stories
Political favor

The Municipal Theater

The opening took place on April 9th, 1895, before construction was completed. The rush was due to political reasons because the following Sunday was national Election Day and the mayor of Piraeus, who supported Charilaos Trikoupis, wanted to offer his support to the prospective prime minister by opening an impressive public building. The theater companies were not ready to perform. The mayor had organized a theatrical competition to select the first play but the winner was declared more than two months after the end of the first season. The opening of the theater was accompanied by the municipal band that performed popular classical tunes.

Monks and ambassadors

Metaxas Mansion

Tsarouchis recorded many details of life at his aunt's house. The living rooms were designed by Ziller and the furniture by his assistant. Tsarouchis' aunt received monks from Mount Athos in search of patrons interested in their religious icons, actors, consuls, and ambassadors. The Metaxas family decorated the walls with photographs in gold frames hanging close to the ceiling. The only painting in the house depicted a soldier in a black field. The living rooms, were at times full of roses, and packed with guests for the weddings of the family's daughters, Theresia and Sophia. The same room, when dressed in black and decorated with almond blossoms, was used for his aunt's funeral.

16-hour work day

The Strigkos Mansion

The industrialist and politician Georgios Strigkos (1878-1956) was born in Kranidi. In 1888 his family moved to Piraeus and his father opened a small general goods store. Georgios loved geography and travelling. He spent all his pocket money on adventure books. When he was 18 years old he won a competition against 32 candidates and was hired at the Bank of Athens. His work day began at 7am and ended at 11pm. His work ethic quickly gained the respect of his superiors, but when he was overlooked for a vice-manager position, in 1902, he submitted his resignation.
Clio Muse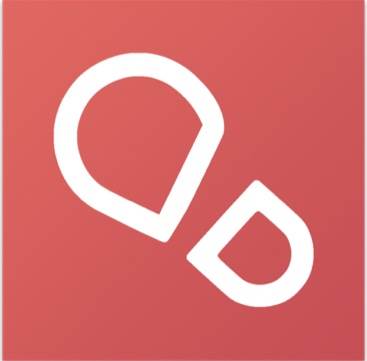 Our stories are zany and so is the team of creative writers, thinkers, doers & explorers behind them: a dedicated art conservator, who if left unattended will be found making stuff out of paper and fabric, a caring archaeologist with long Renaissance curls who loves art and baking & a passionate travel writer suffering from incurable wanderlust and a healthy obsession with Thomas Pynchon. To this, add a gifted graphic designer, who playfully experiments with designs, colors, hairstyles, and fashion transformations daily, and a world-class network of travel experts and accredited tour guides who share our crush for ingenuity and create distinctive tours and travel stories that bring the world closer to you!
Details
| | |
| --- | --- |
| Address | Piraeus Railway station |
| Starting point | Pl. Odissou, Pireas |
| Finishing point | 18 Klisovis, Pireas |
| Areas | Piraeus port, Piraeus train station, Piraeus square |
| Opening hours | To fully enjoy all the points of interest included in this tour, we recommend that you take it some time between 06:00 - 23:00 to ensure access to the Piraeus Train Station. |
Why take a self-guided tour?
This is a self-guided tour based on the award-winning storytelling concept developed by Clio Muse and the fascinating narratives prepared by our handpicked destination experts.
You can enjoy each multilingual tour by using your smartphone or tablet at your own pace even if you are offline. The interactive map on your screen will guide you step-by-step as you explore all points of interest along your route. Each stop comes with a selection of our signature stories allowing you to tailor the tour experience to your personal interests and schedule.
After downloading Clio Muse app, you can access this tour and activate it any moment you wish and also repeat it any time. To best enjoy our multimedia self-guided tour (comprising maps, video, audio and text) we recommend the use of headphones.