Traveling solo can be a transformative and empowering experience. It allows you to step out of your comfort zone, learn more about yourself, and connect with people worldwide. As a solo traveler, you can explore at your own pace and follow your interests. But where should you go to make the most of your solo adventure? Here are five top destinations that are perfect for solo travelers.
Spain
Spain, a land of diverse landscapes and rich culture, welcomes solo travelers with open arms. From the bustling streets of Barcelona to the historical alleys of Seville and the serene beaches of the Costa del Sol, Spain offers a myriad of experiences for the independent adventurer. You can enjoy the lively rhythms of flamenco, savor delicious tapas, and explore iconic landmarks like the Sagrada Familia in Barcelona or Alhambra Palace in Granada. Spanish locals are known for their friendliness, making it easy to start conversations and find companions for your journey. Safety is rarely a concern, and Spain's efficient transportation system ensures you can travel easily.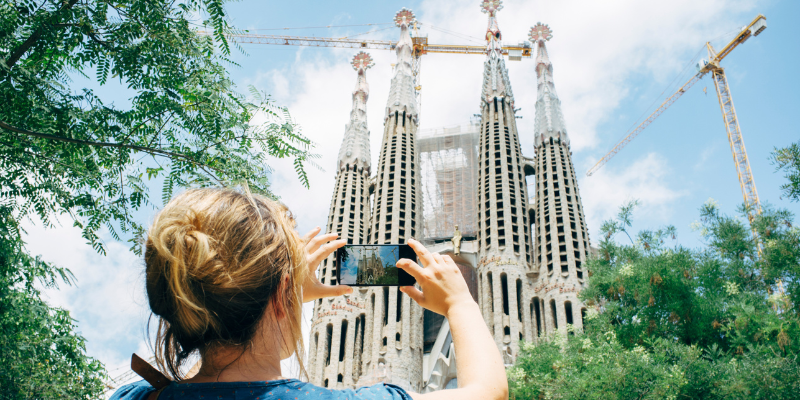 Iceland
If you're a nature enthusiast, Iceland should be at the top of your solo travel list. This land of fire and ice is known for its breathtaking landscapes, including volcanoes, waterfalls, geysers, and glaciers. Iceland's compact size and well-maintained road network make it a perfect destination for solo road trips. You can rent a car and explore the famous Ring Road, encountering stunning scenery at every turn. Beyond its natural wonders, Iceland is also renowned for its welcoming and open-minded culture. Meeting locals and fellow travelers in charming Icelandic villages or cozy cafes is a breeze. Plus, the country's low crime rate ensures a safe solo travel experience!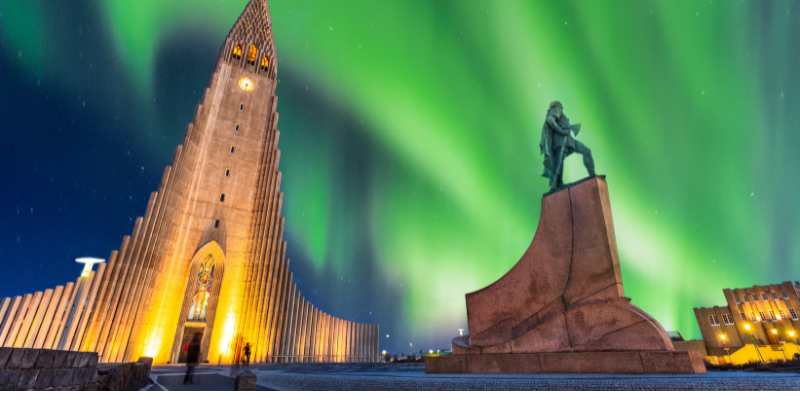 Portugal
Portugal beckons solo travelers with its warm hospitality, rich history, and diverse landscapes. Whether you're wandering through the winding streets of Porto, exploring Lisbon's historic neighborhoods, or basking in the beauty of the Algarve's pristine beaches, Portugal offers a perfect blend of adventure, relaxation, and culture. Its welcoming locals make it easy to forge connections, its cuisine delights the palate, and its historic sites invite exploration. Safety is a constant companion, and the country's efficient transportation system ensures you can explore at your own pace.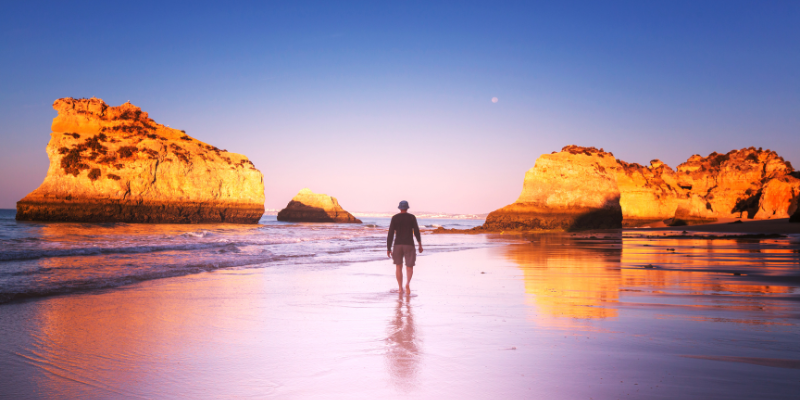 New Zealand
New Zealand's awe-inspiring natural beauty and outdoor adventures make it a dream destination for solo travelers. Whether hiking in the Southern Alps, bungee jumping in Queenstown, or exploring the enchanting fjords, this country offers a wide range of activities for the adventurous soul. The country's safety and friendliness make it a top choice for solo exploration. Kiwis, as New Zealanders are called, are known for their warm hospitality and helpfulness, making it easy for solo travelers to feel welcome and make connections along the way.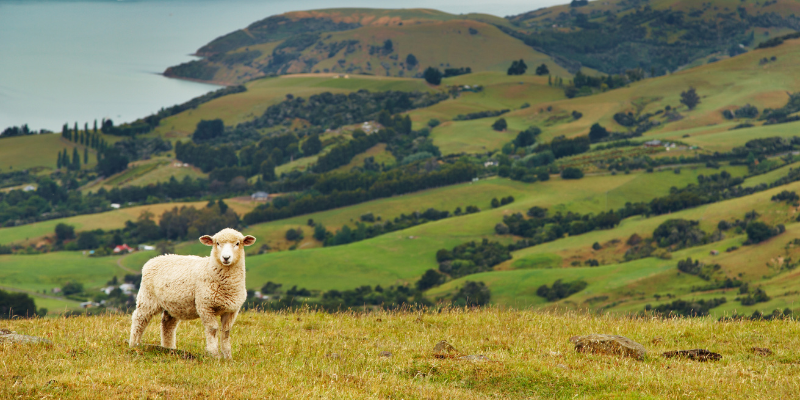 Thailand
Thailand, often called the "Land of Smiles," is a paradise for solo travelers. This Southeast Asian gem offers experiences from the bustling markets and vibrant street life of Bangkok to the serene tranquility of the northern city of Chiang Mai. The Thai people's warm and welcoming nature makes it effortless for solo travelers to connect, and the country's reputation for safety adds to the comfort of exploring its bustling cities and serene landscapes.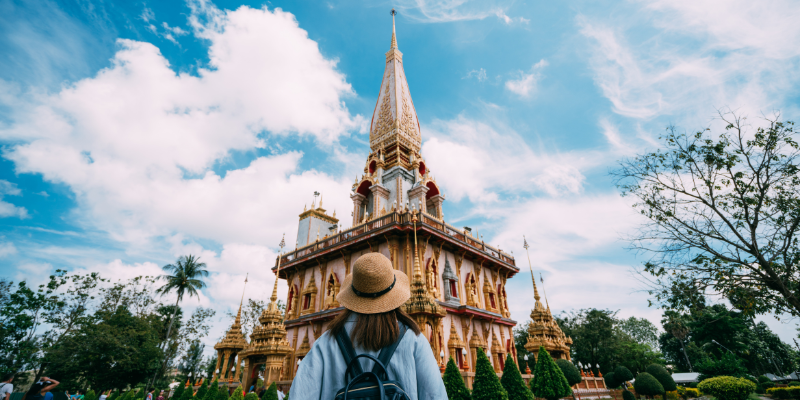 Solo travel can be a life-changing experience that broadens your horizons and boosts your self-confidence. These five destinations offer unique and enriching experiences for solo travelers, whether you seek tranquility, adventure, culture, or all of the above!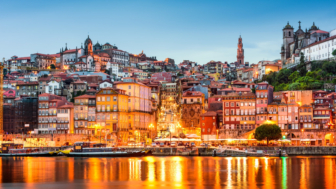 Duration:

2 hours

Audio available in

1 language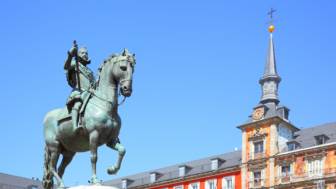 Duration:

2h 30min

Audio available in

1 language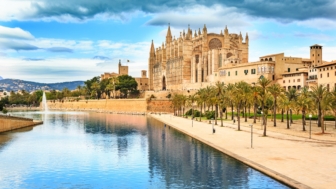 Duration:

1h 20min

Skip-the-line tickets

Audio available in

1 language
From per person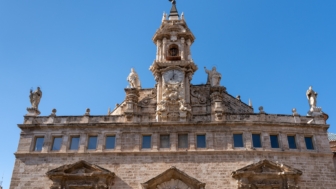 Duration:

3h 50min

Skip-the-line tickets

Audio available in

1 language
From per person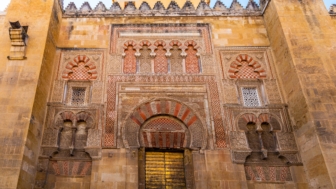 Duration:

3 hours

Skip-the-line tickets

Audio available in

1 language
From per person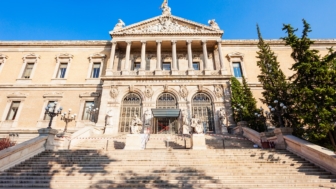 Duration:

9h 30min

Skip-the-line tickets

Audio available in

1 language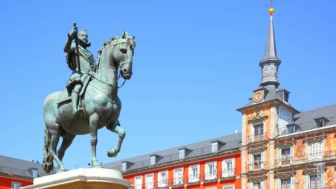 Duration:

4 hours

Skip-the-line tickets

Audio available in

1 language
From per person