An early and intense heatwave has hit Europe, but nothing can stop us from traveling and exploring the world with Clio Muse Tours on our headphones! 
Check and bookmark these fantastic beaches for a deep dive after your tour (have you checked part I?)
1. Limeni, Mani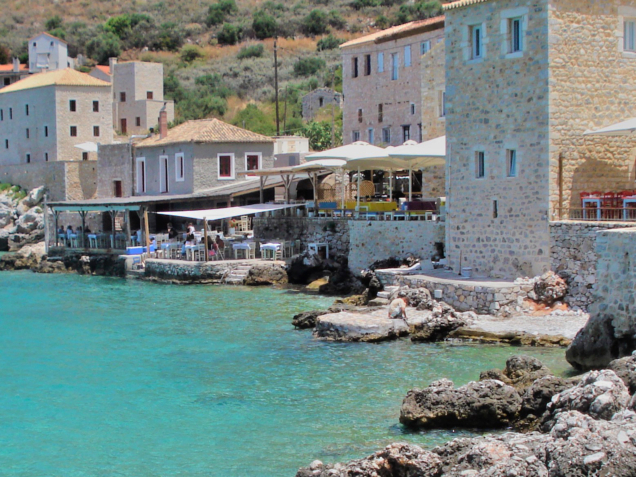 Mani, southern Peloponnese's middle peninsula, brags a spectacular coastline, scenic villages, and olive groves. As you roam around you'll come across Byzantine churches, traditional tower houses, and small clan fortresses. Get the Inner Mani tour, dive into the rich local history and nature settlement and then plunge into the crystal-clear waters of Limeni.
2. Lindos, Rhodes
The ancient citadel of Lindos stands proudly over Rhodes, inviting visitors to indulge in its history. Fortified by the Byzantines and again by the Knights of Saint John, the acropolis was a strategic point for the island's defense strategy. Explore the Rhodian epic, and cool yourself in the stunning, beloved, and awarded Lindos beach.
3. Agios Georgios, Naxos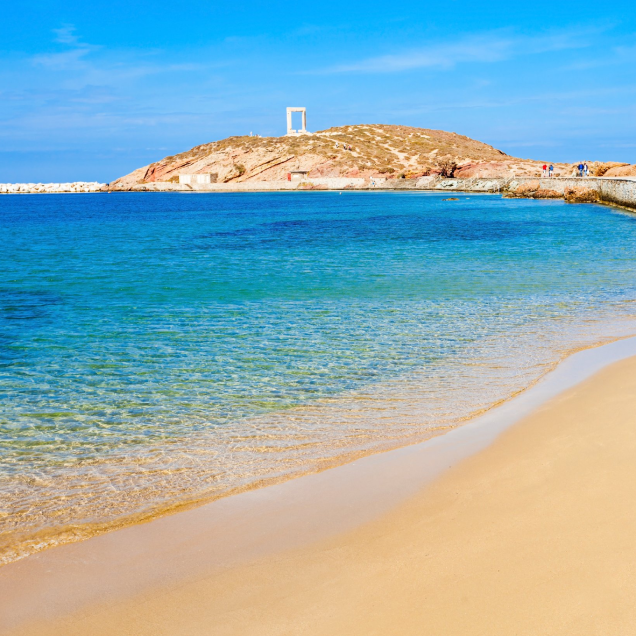 Naxos is the largest island in the Cyclades. It brags picturesque villages, a bunch of activities, great food, long sandy beaches, and iconic Portara – its famous port landmark.
Explore the medieval castle town of Naxos with our tour, and then head straight to the beach of Agios Georgios (views of Portara included).
4. Aguda Beach, Porto
More than just a witness to history, the Cathedral of Porto is a major factor in the city's narrative. A place of legends and artistic imagination, it sits at the heart of the city's historical center. Discover the secrets and architectural details that hide behind – and on – its walls with our tour, and experience the full Porto experience with a swim in Aguda Beach that you can reach in less than 40 minutes, by bus!
5. Red Beach, Santorini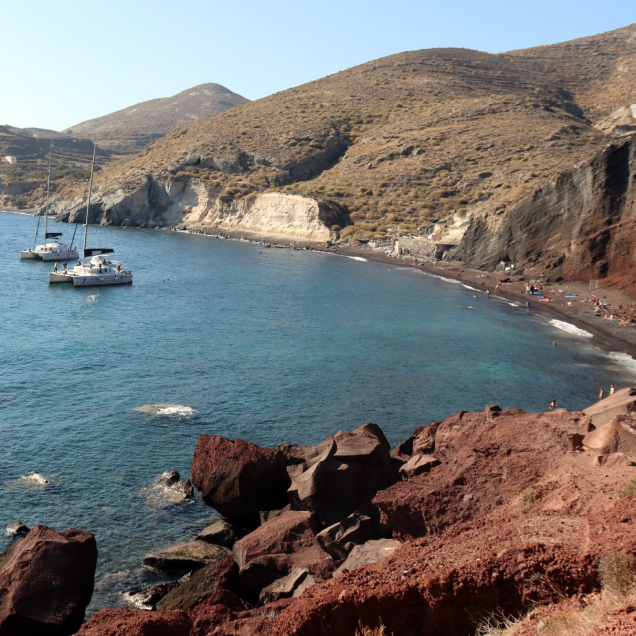 Santorini is -globally- famous for the sea-filled crater in the middle of the island, the astonishing wonder of its sunsets, and the charming cliff-top villages. But it is also home to the archaeological site of Akrotiri, a prehistoric town buried in the ashes of a volcanic eruption that brought down a unique civilization and gave us the Pompeii of the Aegean Sea.
After your visit, let Santorini impress you once more with its unique Red (yes, red) Beach, almost 3 km away from Akrotiri.
Explore the world at your own pace, and swim around the globe with sunscreen on your face!