Gastronomy comprises a special part of Athens' history and food outing is one of the most characteristic reference points of the Athenian way of life.
A visit to Athens presupposes a stroll down many gastronomical routes, in order to savour the delicacies of the Greek cuisine.
Athenian cuisine can be considered multidimensional, including a vast variety of flavours, and can thus satisfy all culinary types. It covers a range of possible outings, from cozy little taverns and grills all the way up to classy and gourmet restaurants, but also "street" flavours such as new-age burger places and sandwich joints.
However, today I'll focus on traditional flavours, which are essential for you to try in Athens! The mousaka, the authentic souvlaki with tzatziki, or the greek (village) salad are total-musts.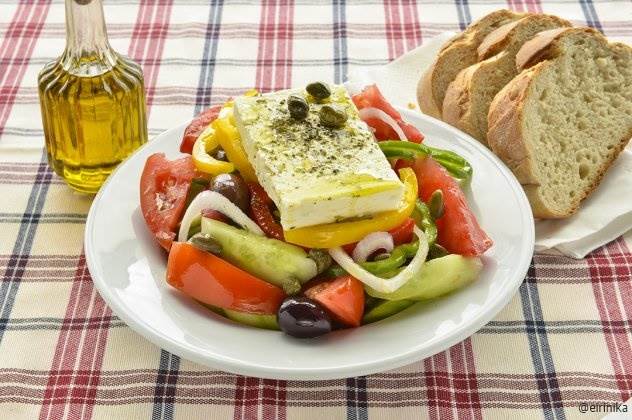 In Athens, food & company are interrelated, and also could a nice drink be missing from the dining table? Ouzo, raki, tsipouro or local beers, the choice is yours. Drinks that smell like Greece, that create and bring about memories.
Greek music is also an important part of the traditional greek eating culture and it will help you dive into the everyday life of the Athenians. Two possible scenarios exist, either you will understand them and ultimately love them or you will think that you have understood them, but get to love them all the same.
Thus, leaving Athens, I hope you are full of flavours, colors, and scents that will accompany you throughout your life, and who knows? Maybe they will be useful in the future when you wish to visit Athens again.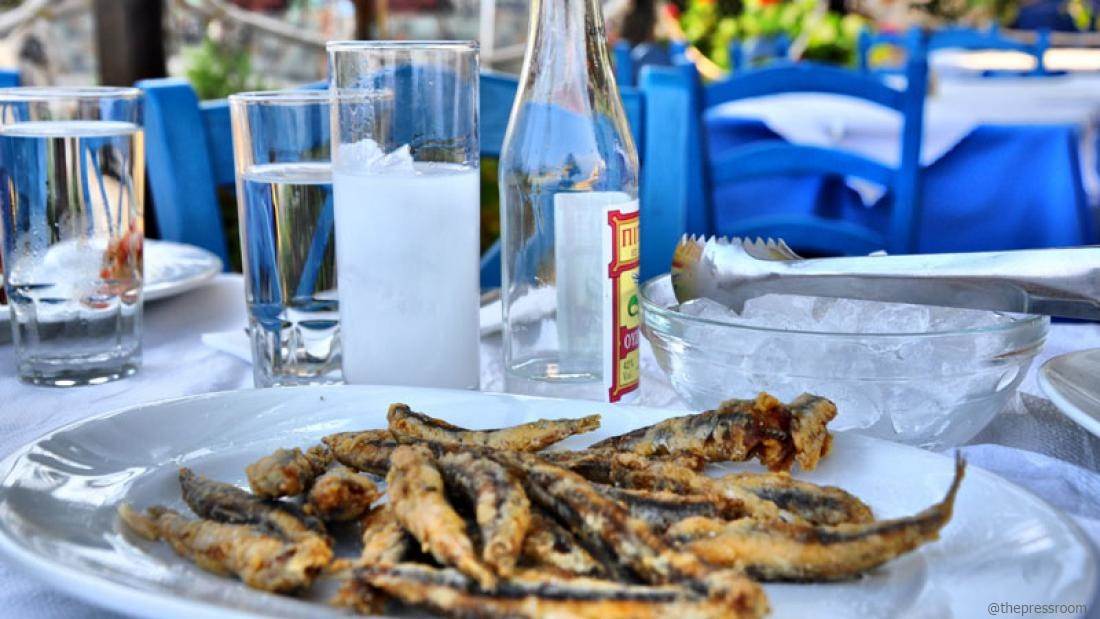 For any possible food inquiries, consult the terms below:
Food vocabulary:
– Mousaka: minced meat, eggplants, potatoes and lots of béchamel sauce (yes, it is as good as it sounds)
– Souvlaki: grilled pieces of pork meat, passed through a wooden stick (you have to try it if you haven't already)
– Greek salad: a feast of fresh vegetables… tomato, cucumber, onion, pepper and olives, necessary ingredients are olive oil and feta cheese (for the "healthy" types)
– Feta cheese: a white colored type of sheep/goat cheese (the tastiest cheese)
– Tzatziki: an entrée dip made of yogurt, grated cucumber, garlic and olive oil (goes extremely well with a kebab, but can also be used as a meze along with ouzo or tsipouro)
– Ouzo: alcoholic drink that is produced from the distillation of cereals, with anise as a primary ingredient, giving it its characteristic flavour
– Tsipouro: alcoholic drink that is produced somewhat differently than ouzo, distilled at 36 to 45 degrees (summer dusk = tsipouro)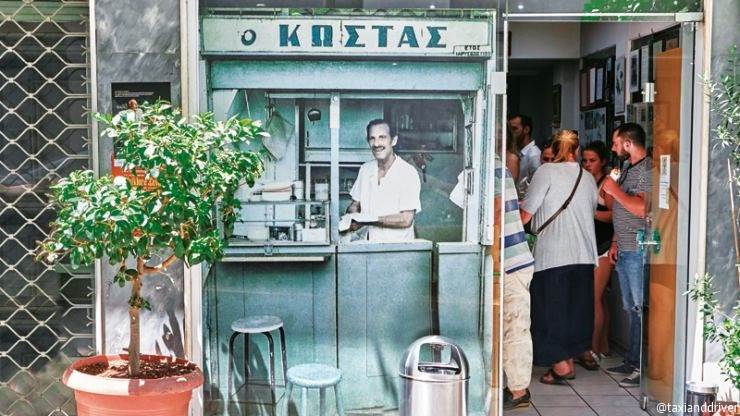 Clio Muse's Food Lovers Suggest:
– Ta Karamanlidika tou Fani (traditional restaurant)
Sokratous 1 & Evripidou 52, Athens
Tel: +302103254184
Monday-Saturday: 12:00 – 23:00
– Kafenio Ivis (traditional coffee place)
Apostoli 19 & Ivis, Psyri
Tel: +302103232554
Monday – Sunday: 11:00 – 01:00
– Kostas Souvlaki (souvlaki place)
Plateia Agias Irinis 2, Monastiraki
Tel: +302103232971
Monday – Friday: 12:00 – 18:00
– Mani Mani (Restaurant with specialties from Mani)
Falirou 10, Acropolis
Tel: +302109218180
Everyday: 14:00 – 23:00
– Nolan (experimental greek cuisine)Voulis 31-33, Syntagma
Tel: +302103243545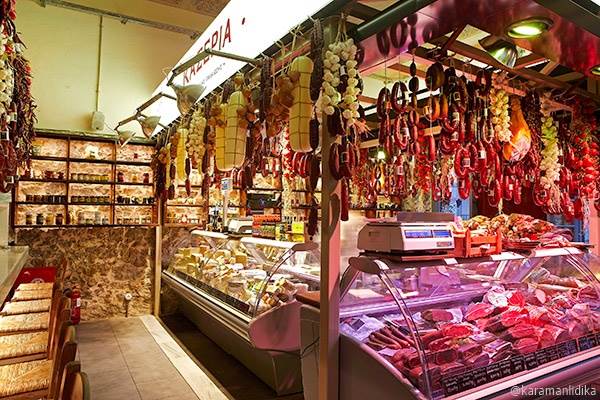 Looking for a food tour that we'll help discover the best places to eat and enjoy traditional deserts but also learn their fascinating stories?
Check out our top-selling food tours: Tea with Proust in Athens , Flavours and Memories of Athens and Vibrez au rythme d'Athènes (in French) that will give you a sweet and salty taste of Athens!