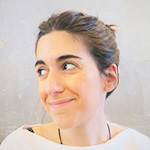 Angeliki Partsinevelou
Description
Tea with Proust in Athens is a self-guided audio walking gastronomic tour in Kolonaki area following the steps of  Marcel Proust.
Discover credible and original stories written by top local professionals after extended research. Take your gastronomy tour now and enjoy it instantly on your smartphone device.
The tour explores the culinary treasures of prestigious Kolonaki. Take some time off exploring downtown Athens and relax in the swank atmosphere of bars and coffee shops frequented by Greece's notable intellectuals and celebrities. This is an intimate walk through Athens' most exclusive neighborhood in the company of the French novelist Marcel Proust.
As you sip your Greek coffee in Dexameni, the coffee shop frequented once upon a time by Greece's most exquisite writer (Alexandros Papadiamantis), allow the rhythms of life in Kolonaki to transport you to a different life defined by the coziness of good company, the beauty of nature and spiritual stimuli. And if you treasure love and pampering more than admiration, head to "Yoleni's", where 2500 traditional Greek products along with a dedicated wine and beer cellar await you.
At "Desire" everyone can repeat Proust's madeleine cake experiment with flavors which are truly connected to their childhood memories. But since you are in Greece, try it with a genuine Greek braided bread with almonds (tsoureki).
The end of this philosophical-cum-culinary walk finds you at the garden of the Numismatic Museum, resting in the shade of trees planted by Heinrich Schliemann, the archaeologist who discovered Troy and proved that the epics of Homer were far more than simple myths.
Highlights
1. Kafenio "Deksameni"

Discover the legendary coffeehouse of Athens, where the intellectual elite of the 1930's and the high society of the 1980's used to hang out.

2. Desire

Visit the historic pastry shop of Athens, which combines the French style with Greek tradition.

3. Cafe Nomismatiko Mouseio

A popular urban meeting spot at the garden of a great building.
Featured stories
What is your idea of happiness?

Kafenio "Deksameni"

Marcel Proust was 13 years old when he tried to answer that question for the first time. This is, actually, the first question of the famous questionnaire, which was later named after him. It is said that he used to answer the questions in different periods during his life. So, according to teenager Proust, the definition of happiness was to live close to his loved ones and the beauties of nature, accompanied by his books, good music and plays.

The power of senses

Desire

An intense smell or a familiar flavour can take us back to our childhood memories or remind us of extraordinary moments of our lives, as Proust declared. Proust came to this conclusion while tasting his favorite sweet, a "madeleine". At "Desire" everyone can try Proust's experiment, as they can enjoy flavors that are truly connected with their childhood memories.

The house of dreams

Cafe Nomismatiko Mouseio

Designed by the famous architect Ernst Ziller, "Iliou Melathron", or "The Palace of Troy", was once the house of Heinrich Schliemann, the archaeologist, who discovered the treasures of Troy. Tbus he proved to all mankind that the Homeric epics were not a myth but a reality, has left his mark on "Iliou Melathron", where heroes come to life.
Angeliki Partsinevelou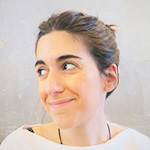 I was born in Athens in the late 80s, earning a little bit of the glory of this decade. I studied Museology, as I loved to tell stories. Since 2013, I participate in public space projects and guided tours.
Details
| | |
| --- | --- |
| Address | Traditional coffee shop "Dexameni Cine", Dexameni Square |
| Starting point | 1 Dinokratous, Athina |
| Finishing point | 12 El. Venizelou, Athina |
| Areas | Kolonaki |
| Recommended visiting hours | 11.00a.m.-17.00p.m. |
Why take a self-guided tour?
This is a self-guided tour based on the award-winning storytelling concept developed by Clio Muse and the fascinating narratives prepared by our handpicked destination experts.
You can enjoy each multilingual tour by using your smartphone or tablet at your own pace even if you are offline. The interactive map on your screen will guide you step-by-step as you explore all points of interest along your route. Each stop comes with a selection of our signature stories allowing you to tailor the tour experience to your personal interests and schedule.
After downloading Clio Muse app, you can access this tour and activate it any moment you wish and also repeat it any time. To best enjoy our multimedia self-guided tour (comprising maps, video, audio and text) we recommend the use of headphones.