Welcome to Athens, the vibrant capital of Greece! While the summer heatwave can be intense, fear not, as we have curated a list of four refreshing ideas to help you beat the heat and make the most of your visit. From self-guided tours to hidden gems and cooling experiences, Athens has plenty to offer during the scorching summer days. Let's dive in and discover the coolest ways to enjoy this ancient city while staying refreshed!
1. Explore the Shade: Self-Guided Tours of Athens' Hidden Oases and Museums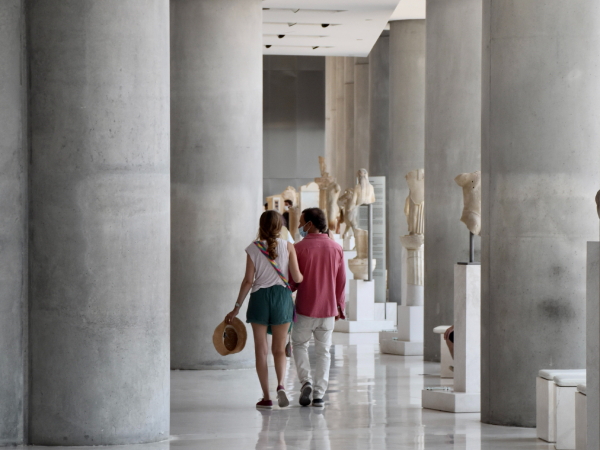 @Photo by Arno Senoner
Beat the heat with a refreshing journey through Athens' hidden oases and cool retreats with our self-guided tours. Discover the tranquil beauty of the National Garden, where ancient trees provide shade for leisurely strolls and picnics amidst blooming flowers. Immerse yourself in the captivating artifacts and sculptures of the Acropolis Museum, or delve into the intriguing stories at the National Archaeological Museum. Beat the heat and explore Athens' cultural treasures with our invigorating tours.
2. Savor the Flavors: Discover Athens' Refreshing Culinary Delights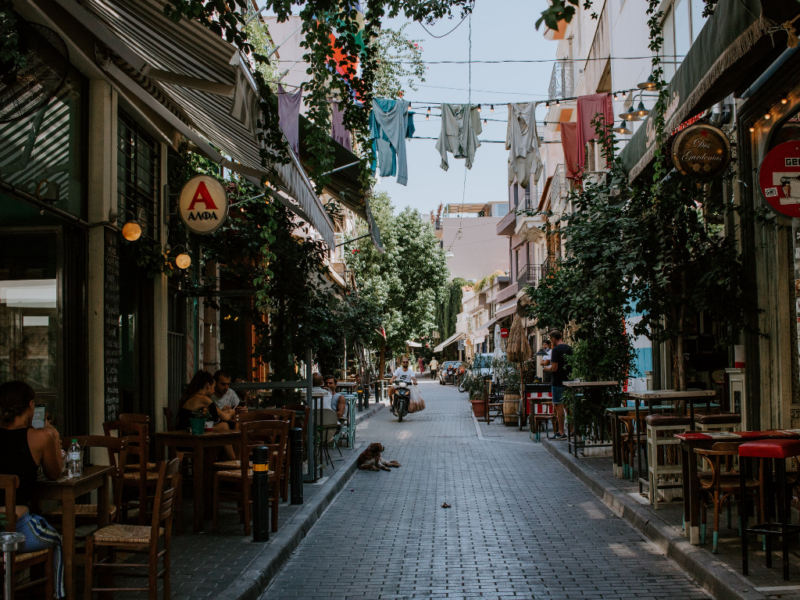 @Photo by Florian GIORGIO
Seek out shady terraces and hidden courtyards in Plaka and Psirri. Indulge in refreshing Greek salads, grilled seafood, and tantalizing local beverages like ouzo, local beer, and raki. Treat yourself to mouthwatering gelato flavors or indulge in sweet loukoumades for an extra cool-down. Discover Athens' culinary delights and beat the heat in delicious style.
3. Coastal Bliss: Escape to Athens' Riviera and Beaches
@Photo by Theo Maroulis
Escape the intense summer heat by seeking sanctuary along the stunning Athenian Riviera. Accessible by tram or bus, this coastal paradise offers breathtaking beaches with crystalline waters. Dive into swimming, sunbathing, and unwinding under shady beach umbrellas in Glyfada, Vouliagmeni, or Varkiza. Take advantage of our exclusive Sounio Tour, exploring the mesmerizing Temple of Poseidon with panoramic views of the Aegean Sea. Quench your thirst with refreshing drinks at seaside cafes or enjoy a leisurely stroll along the coast, embracing the invigorating sea breeze. Discover the Athenian Riviera, a refreshing coastal haven just moments away from the vibrant city center.
4. Experience Local Life: Discover Athens' Vibrant Neighborhoods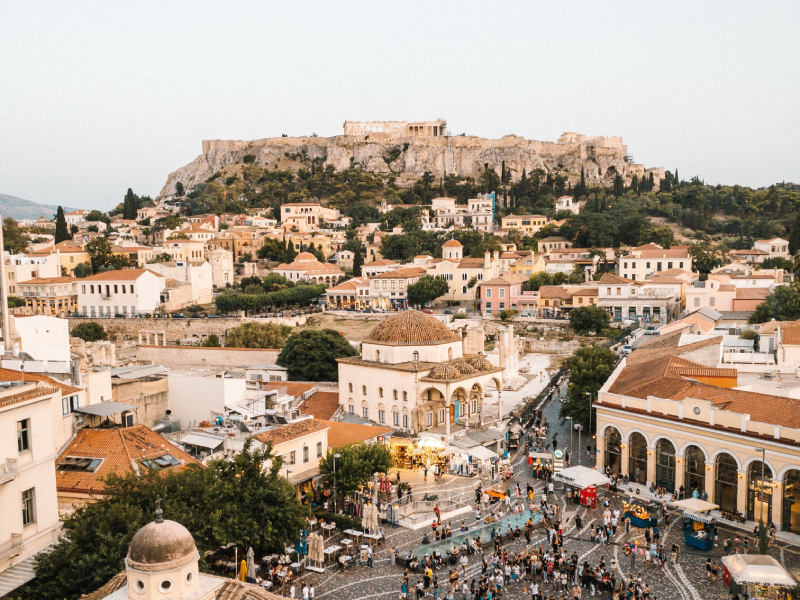 @Photo by Andrea Leopardi
Engage with authentic local life in Athens, experiencing the city like a true Athenian. Wander through the narrow streets of Koukaki, Exarcheia, or Pangrati, where shaded squares, trendy cafes, and local markets await. Join locals for leisurely evening strolls and exploring vibrant neighborhoods. Attend open-air concerts, cultural festivals, or art exhibitions that take advantage of cooler evenings.
Whether seeking shade in ancient sites, enjoying coastal bliss, discovering green oases, indulging in culinary delights, or evening strolls, Athens offers refreshing experiences to beat the heatwave while ensuring an unforgettable visit to this historic city.