The people of any IT Department are the unseen heroes that work behind the scenes. They are busy prioritizing requests from the Sales and the Marketing Departments doing their best to satisfy both, and eventually our customers. They usually share their inner thoughts with each other since no one of the rest of the team understands the terms they use or the efforts required to complete one task, let alone their inside coding-relevant jokes. In our "shout-out to Clio Muse IT Department" article we aim to break down their role and each member's task per daily workload.
Clio Muse IT team in a nutshell
Clio Muse Tours technology consists of our smartphone tour guide applications for Android and iOS,, the Clio Muse official website and online store (e-shop), our authoring tool CREATE, our APIs transferring content or booking requests, and an advanced booking system. They have also developed the Tour Experience, through which you can enjoy our tours from any browser, if you don't feel like installing our apps. Maintaining, updating and upgrading these platforms is enough on its own to keep our IT Department more than busy. However, as you may already know Clio Muse Tours also collaborates with cultural institutions and museums developing interactive screens or maps that are placed on-site. And that's of course again, part of the IT Department's role.
CREATE, authoring tool
CREATE is Clio Muse Tours' authoring tool that enables third-party partners such as museums and tour operators to create their own digital tours. Made from scratch in 2015, CREATE has been enhanced with a bunch of features that aim to improve the user experience and make culture accessible to even more travelers. To begin with, CREATE was initially used for the creation of digital and audio tours but since March 2020 it supports satellite and street-view for outdoors and indoors tours. That's how our virtual tour experiences come to life. Other significant features that have been added recently are the accessibility tools that make it easier for people with disabilities to watch our digital tours experiences. We're extremely proud and happy to have made this upgrade which was in our plans for a while now.
Last but not least, we've added an Educational Quiz game which can be integrated into all of the digital tours whether they're audio or virtual. It's a fun and useful feature that can be used for educational purposes or to simply make the tour experience more engaging. Don't worry, we're not testing you!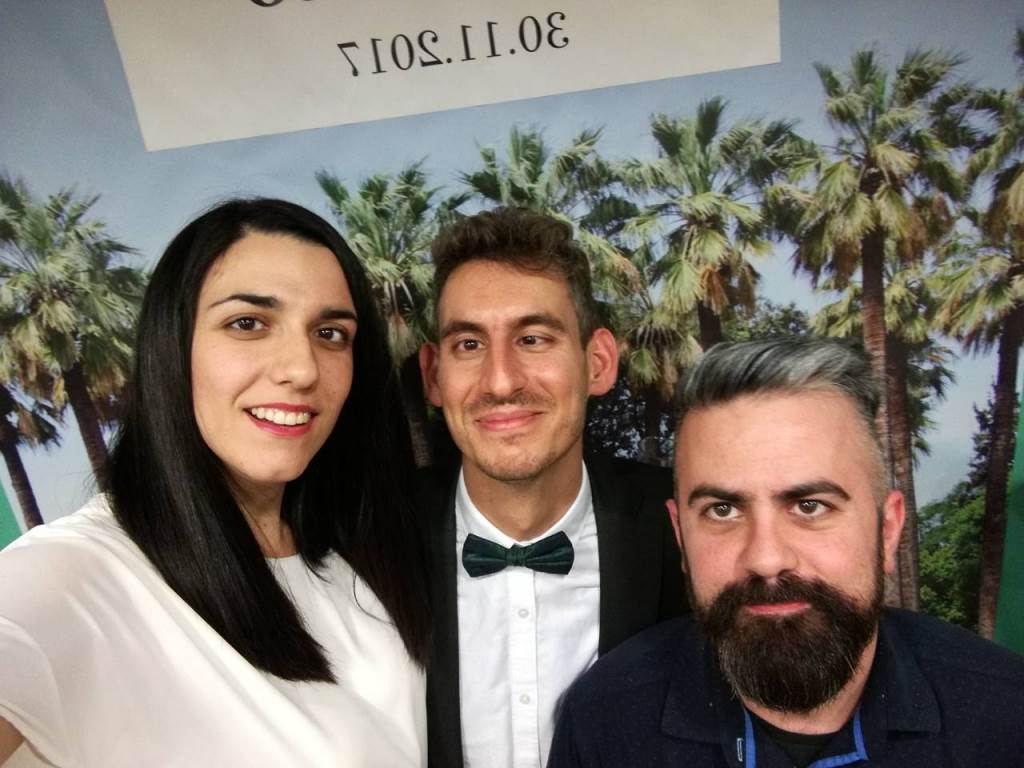 Clio Muse automated booking system
The people of the Clio Muse IT Department have developed a flexible automated booking system which can also be used by museums providing them with an administration interface for monitoring the bookings and the automatic delivery of the tickets. What makes this system important? Well, it guarantees that we can serve millions of travelers and make sure each and every one of them receives their instructions and entrance tickets to world-class venues, on-time. No wonder, the Customer Care team feels grateful and forever indebted each time the IT Department informs us of the newest add-ons.
Interactive maps and screens
While some of our clients are interested in collaborating with Clio Muse for an audio tour for a specific exhibition or a permanent collection, others prefer to offer an interactive on-site experience for their visitors. For example, the Historical Library of Andritsaina asked us to develop a digital timeline that presents the history of the books displayed in the library's collection. It includes facts about rare publications of notable Greek authors and unravels the story of how the collection of the Public Historical Library of Andritsaina was formed with books that arrived from Paris and other European countries. And that's not the only project of this type, but it is the only one we can share information about at the moment.
Set a company-wide example of agility and a growth mindset
Aside from looking for ways to improve their code for faster, safer, and sexier apps and platforms and constantly acquiring more knowledge, Clio Muse IT Department role is to safeguard good working relationships with customers. As Clio Muse scales, it's these guys that experiment with new tools, practices or frameworks like scrum and then on-board and guide the other depts to do so. That's why the Clio Muse team plays a crucial role not only to our technology but to our organizational capacity on the whole, as well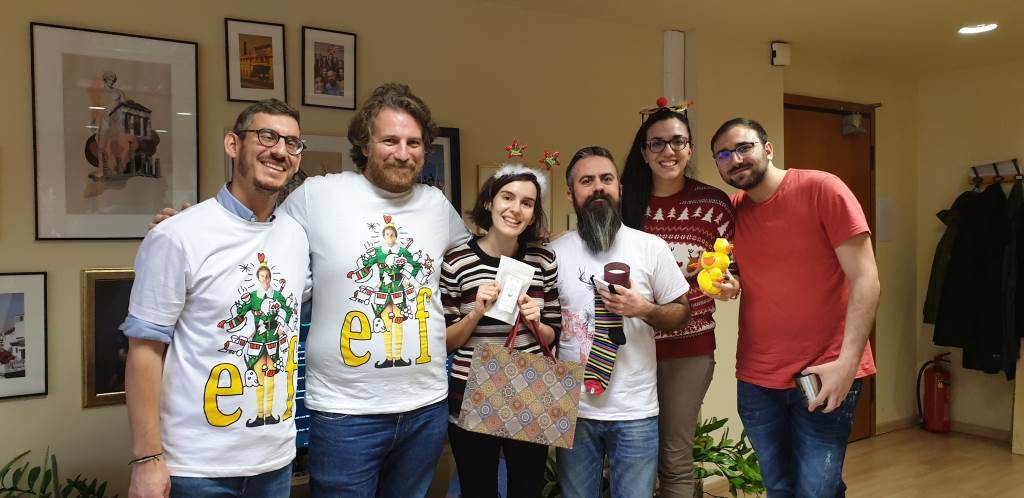 The people of the Clio Muse IT Department
Yiannis Nikolopoulos
With a background in Electrical and Computer Engineering, Yiannis, Clio Muse co-founder, has the role of CTO overseeing and orchestrating the workflow of the IT Department. A natural talent in communication and organizational tasks, Yiannis is gathering specs from his co-founders, the department heads and customers and translates them into deliverables. Always in collaboration with the rest of the IT team, he prioritizes what needs to be done.
Lucas Simopoulos
With over 15 years of experience, Lucas holds the role of Product Owner in Clio Muse Tours. That means he is the one designing the company's cloud architecture while he is also responsible for the booking automation system. With great experience as a member of an Agile/SAFE team for NOKIA Products and as a developer of his own unified messaging platform, Lucas is the one behind several of our new tools for the booking automation system. In between writing code, he communicates with new partners and tour operators to turn their ideas into action. At the moment he works on our native application for Android devices.
Maria Kondyli
Being a member of the Clio Muse Team since her graduation from the School of Electrical and Computer Engineering of the National Technical University of Athens, Maria has contributed to several projects. For starters, she designed and implemented the Tour Experience, which is Clio Muse Tours' official platform for access to all of our audio and digital tours from any browser. She's also responsible for UI / UX design, backend and front end development for Clio Muse Tours' booking engine and authoring tool. She is in close communication with the Content Department especially when it comes to projects from our partners and clients. She recently became the Scrum Master but unfortunately, we couldn't celebrate it in a proper way due to the lockdown. A special celebration gathering is added to the already long list we have on our 2021 agenda.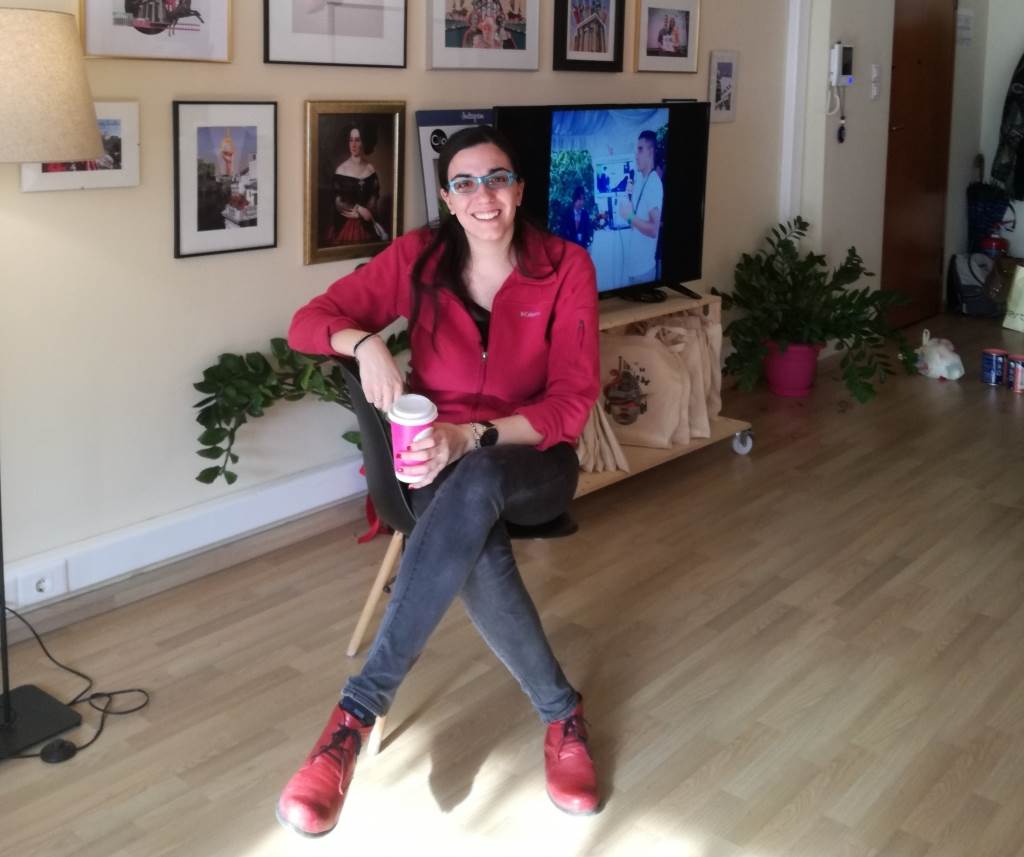 Georgios Chatzigeorgakidis
As an experienced software engineer with an interest in web and mobile technologies and software architecture, Georgios is in charge of the Clio Muse Tours iOS app and the cliomusetours.com website. In both cases, he does his best to offer a sexy user experience and guarantees that both platforms are safe to use. He is the one meeting the Marketing Department's wishes for adding, deleting or improving features on our online website and e-shop. He also meets the Content Department's needs for uploading the new tours on cliomusetours.com and creating microsites whenever needed.
Fotis Kondylis
Following Maria's steps, (yes, they are siblings), Fotis joined the Clio Muse Tours team as an intern and shortly after became our Full Stack Web Developer. His main role is to make sure that our automated booking system functions perfectly, providing travelers with their requested tours via email and SMS 24/7. In addition, he makes improvements to our website and he takes part in the research and development of the projects with our external partners. Well, he also does his part in the improvement of our authoring tool, CREATE.