We've frequently talked to you about self-guided digital and audio tours and our virtual tour experiences. We've also mentioned that our methodology has been awarded numerous times. Some of you have even experienced our tours for yourself. Have you ever wondered though, how historical facts and testimonials become the stories you listen to through your headphones? Who are the people that work behind the scenes? In our series of blog posts "A shout-out to…", first comes Clio Muse Content Department.
What is the role of the Clio Muse Content Department?
The people of the Clio Muse Tour Content Department just research online, read, and then re-write the stories that compose each tour, one may wrongly assume. Well, that's hardly the case so let's take it from the beginning.
In fact, our Content Department magicians do make research. This means traveling to sites and locations under any weather conditions any season of the year. They visit landmarks, archaeological sites and museums in Greece and abroad. Don't think of them with their cameras on hand taking selfies in front of their beloved monuments while loosely discussing which ones should be included in the upcoming tour. Rather, picture them precisely counting the distance between the monuments, taking notes and calculating words and sentences. We want you to have enough time to move from one exhibit, museum hall, or place to another while also the narrations you hear are neither too long nor too short.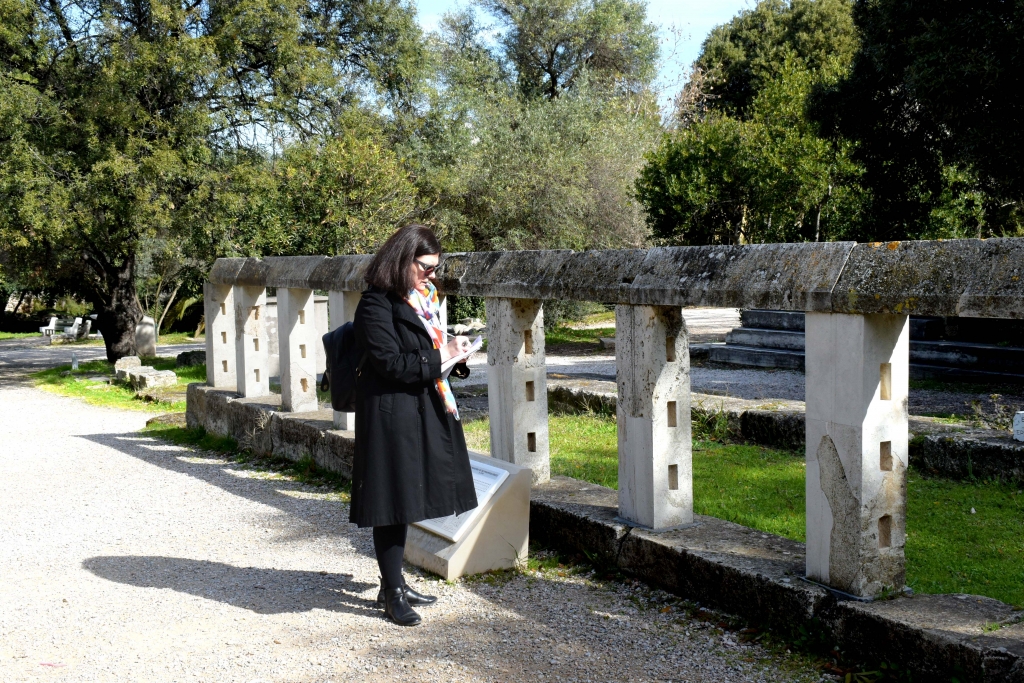 And then there is the bibliographic and archival research. We do appreciate Wikipedia as much as you do, but we prefer using it in our free time. When it comes to our tours we dig deep in rare editions, historic books and documents. We cross-check information and based on your methodology, our Content Department specialists make sure to interweave historical facts with myths and unknown stories to compose our written and audio narrations. We've stressed that Clio Muse Tours are created to immerse modern-day travelers and make museums appealing to the younger generations. In order to do that, our experienced Content Department team has to select all the information and then filter out the most intriguing details and important facts to compose their narrations.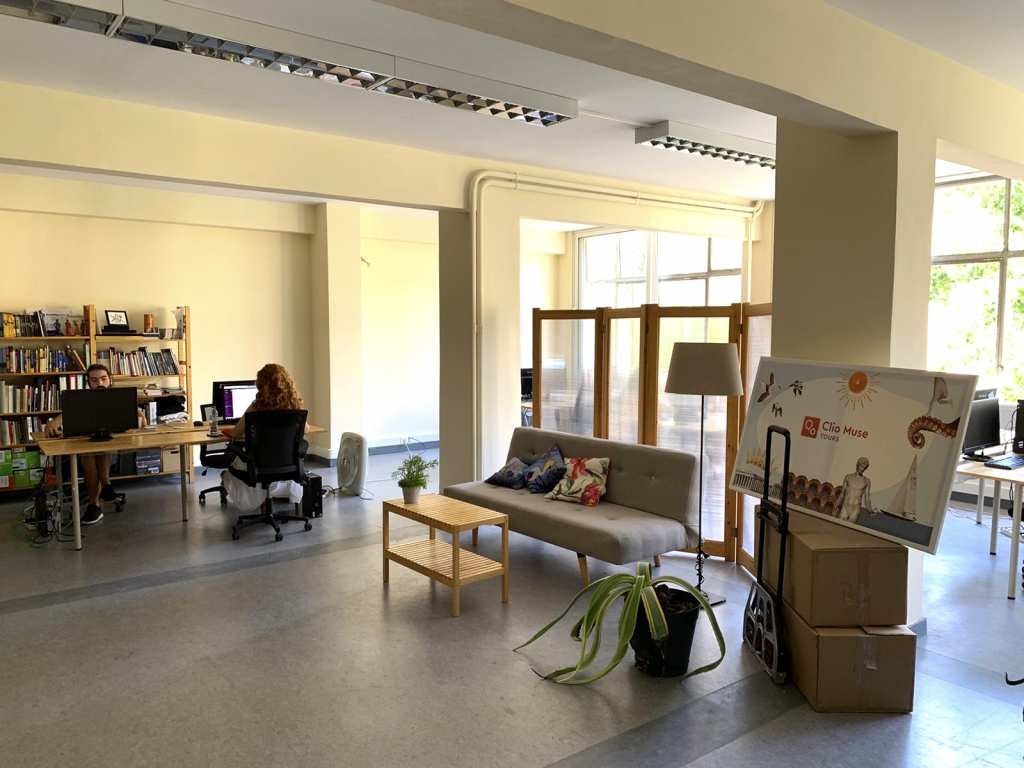 What about tours by third-party creators?
Clio Muse Tours isn't only creating its own tours. It also has CREATE, an authoring tool that gives tour operators, organizations and museums the ability to create their own tours. Sounds quite straightforward, right? So what does the Content Department have to do with it? First of all, they evaluate the submitted propositions and applications. We respect our clients as much as we respect our users and we always aim to publish immersive and high-quality content. If someone has an idea for a tour we make sure to examine it and then talk it through with them in order to adjust it in an appealing way for users. Those creating a tour with CREATE earn a profit from the sales. Our role is to maximize their profit by using our experience in the tourism and the culture industries. Moreover, all of our clients have to follow our methodology. We don't alter the meaning or the content of the submitted tours but we always guide and assist third-party creators in order to make sure that they comprehend and follow our storytelling methodology. And by we, I mean the members of our Content department.
So, who are these people anyway?
Andreas Fatouros, Director of the Content Department
The Director of the Content Department is the CEO and co-founder of Clio Muse Tours Andreas Fatouros. As a conservator of antiquities and works of art with working experience in museums in Greece and Italy, Andreas is using his expertise to connect the culture industry with the tourism sector. His daily routine includes communication with cultural institutions, staying updated with the latest trends and needs of the market as well as reading and researching. He then puts his knowledge into practice by defining the steps we have to take to create our tours as well as suggesting tech improvements. Due to his experience in the culture field and his deep knowledge in history, art and bookbinding (yes, you heard that right) museums are enjoying a conversation with him as much as he does. No wonder, he is the one to have landed the biggest contracts with world-class museums.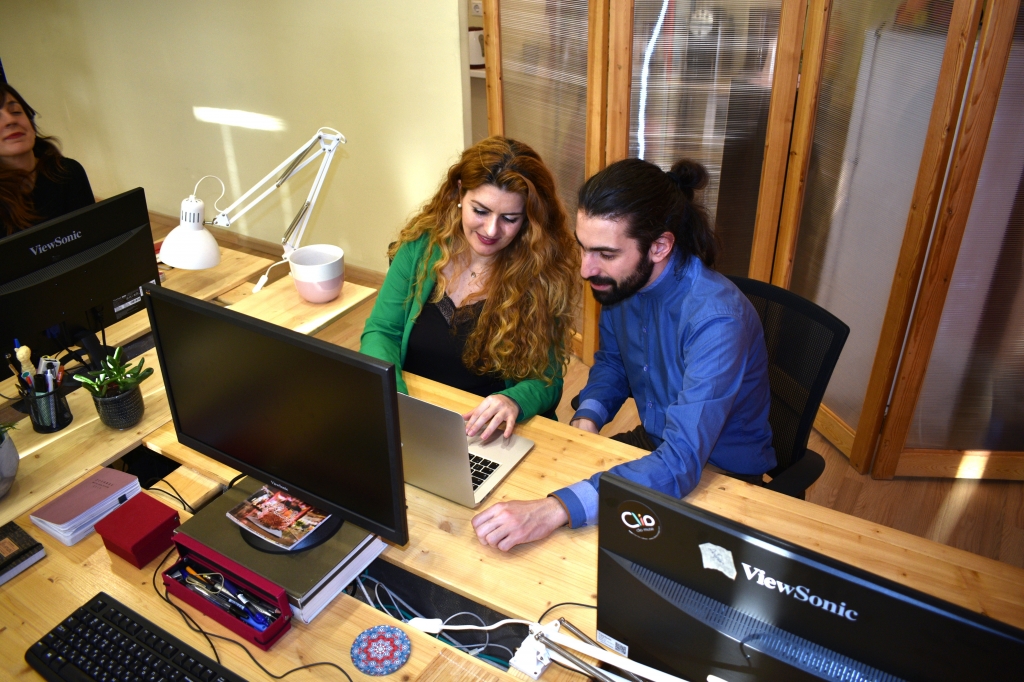 Christina Ntaltagianni, Head of the Content Department
The Head of our Content Department is Christina Ntaltagianni, a qualified MA, MSc archaeologist with 17 years of experience in the culture and education sectors and remarkable studies in Greece and abroad. Having worked in various organizations including the Hellenic Ministry of Culture and numerous small and large scale cultural projects in Greece, the UK and Malta, Christina has a diverse skill set. She is, after Andreas, the museums' second most beloved Clio Muse member. She helps our clients with their projects, using her knowledge and experience to always deliver the desired results. As a Head of content at Clio Muse Tours, Christina is designing and developing the standards of tours as well as creating her own after bibliographic and archival research, traveling onsite and defining the strategy of content and destination selection. She is one love with Rome so if you come with an idea for a tour in Italy, you'll hear her talking about the Italian Renaissance and the country's mouthwatering gelato for hours.
Maria Aivalioti, Script Editor
Last but certainly not least our script editor, Maria Aivalioti writes, edits, and occasionally translates the stories of our digital and audio tours. Maria has obtained a Bachelor's degree in Archaeology and History of Art from the University of Crete. She later got a Master in Art History from the University Paris IV-Sorbonne and completed her academic career with a Ph.D. in Contemporary Art History from the University Paris Ouest Nanterre La Défense. She has taught History of Arts and Folk Art at the Athens Tour Guide School and she has worked as an art curator and tutor in public and private institutions and colleges.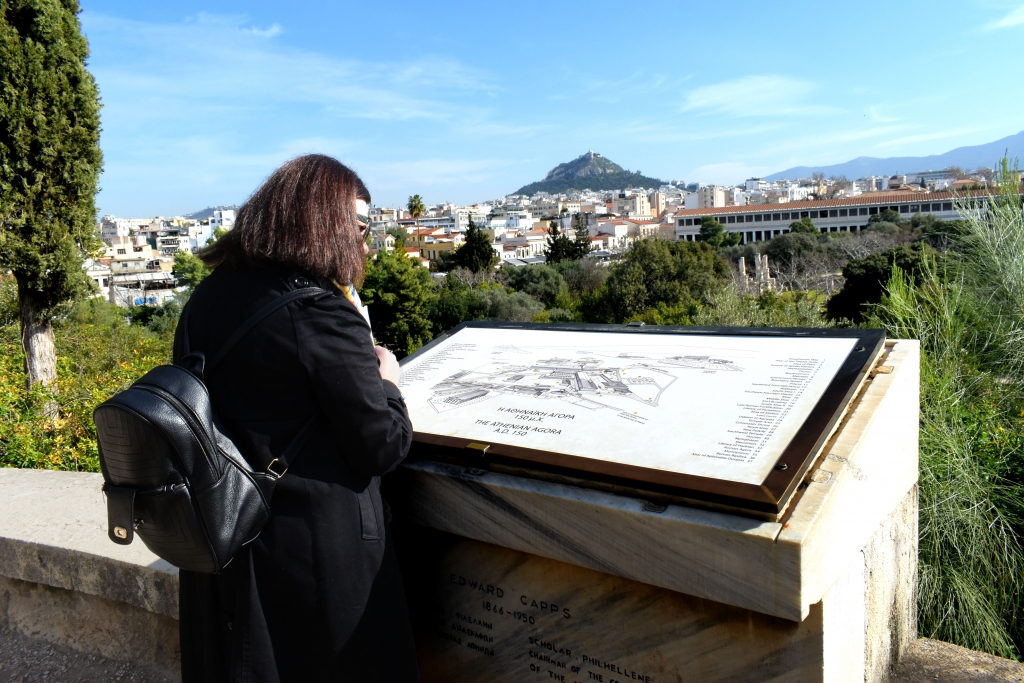 Her experience as an art historian and teacher of art history has helped her build exceptional writing skills and critical view. Maria is known among our team as Clio Muse tours' bookworm. She's constantly reading during and outside working hours for all types of themes in Greek, English and in French. Maria adores France and its culture, but also is passionate about art (obviously), traveling, gastronomy and fashion.