There is no other time of the year as eagerly and wholeheartedly embraced as Christmas. The year is crawling to its end and cities put on their merriest holiday outfit as the streets are shining with shimmering lights and beautiful displays of decorations. For those looking for a short break this year in Athens, we've rounded up the 10 best things to do in the city during the Christmas season.
1. There will be numerous events organized by the municipality of Athens all the way through to New Year's Eve and beyond so chances are you will catch some really cool Christmas treat while strolling downtown! To capture the feeling of excitement of the holiday season, the best idea is to start from Syntagma square and be dazzled by the Christmas tree at the heart of the city's Christmas scene. There is no better way to get into the festive mood of the city.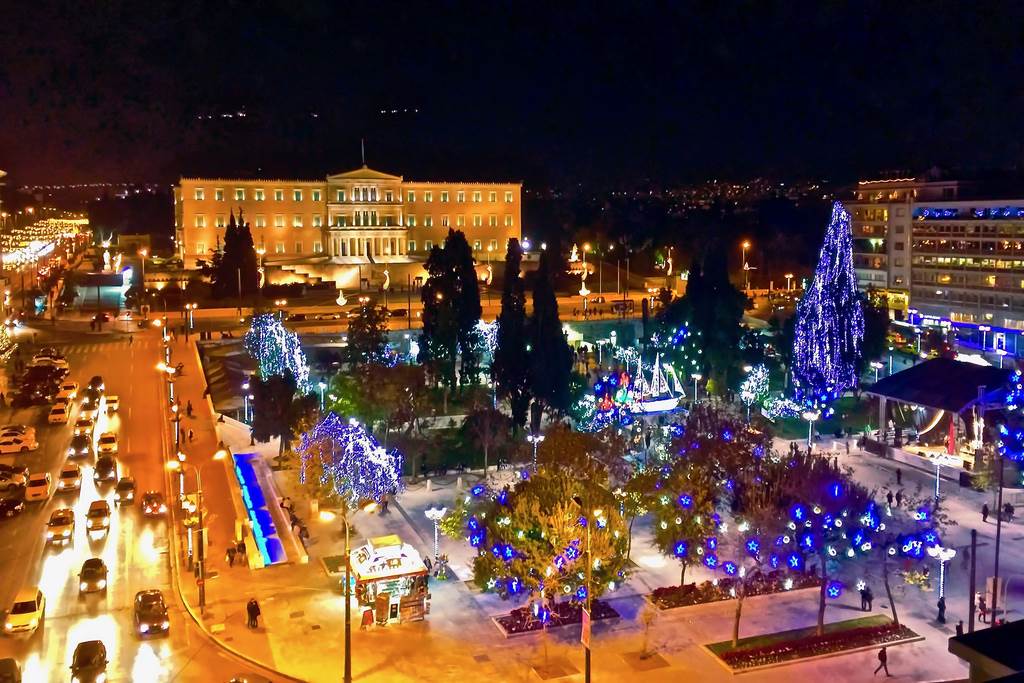 2.Want to get an overdose of festive extravaganza? The Little Kook, the wacky themed cafe in Psiri area, celebrates Christmas with a dizzying amount of garlands, wreaths and all sorts of decorations, serving mouth-watering sweets and cakes. Get yourself a cup of warm chocolate and fill your day with childlike wonder.
3. The thing about Christmas is that it has this magical, almost twisted, power to transform us all into this bubbly and bright version of ourselves. We've seen it happen every year; this Ebenezer-Scrooge kind of metamorphosis takes place in mysterious ways and things that you would, otherwise, detest, such as a visit to a bustling with crowds and noise theme park, become your ultimate favourites. The Christmas World at Stavros Niarchos Foundation Cultural Centre unravels all its enchanted beauty throughout the whole month of December, culminating on New Year's Eve. Don't miss the dazzling, interactive luminous installations, the brightly shining Christmas trees and the numerous activities, workshops, events and performances that are hosted in this most spectacular setting.

4. Do you go ice-skating during Christmas every year? If not, I recommend that you do!   The ice rink at Stavros Niarchos Foundation Cultural Centre is probably the coolest spot in town. Located at the Canal, in front of the holiday-decorated Agora, it invites us to put on our skates and stroll on the ice. It opens daily from 10.00 to 22.00 until 31 January 2018.

5. In Greece, we love to eat, on any occasion, and Christmas is no exception. There are tons of scrumptious things to try during your stay here. From the all-time classic mouth-watering melomakarona and the oh so sugary kourabiedes cookies to our most favourite Diples, Christmas is the time to indulge your sweet tooth. Good news is that the city is brimming with bakeries offering our favourite Christmas delicacies!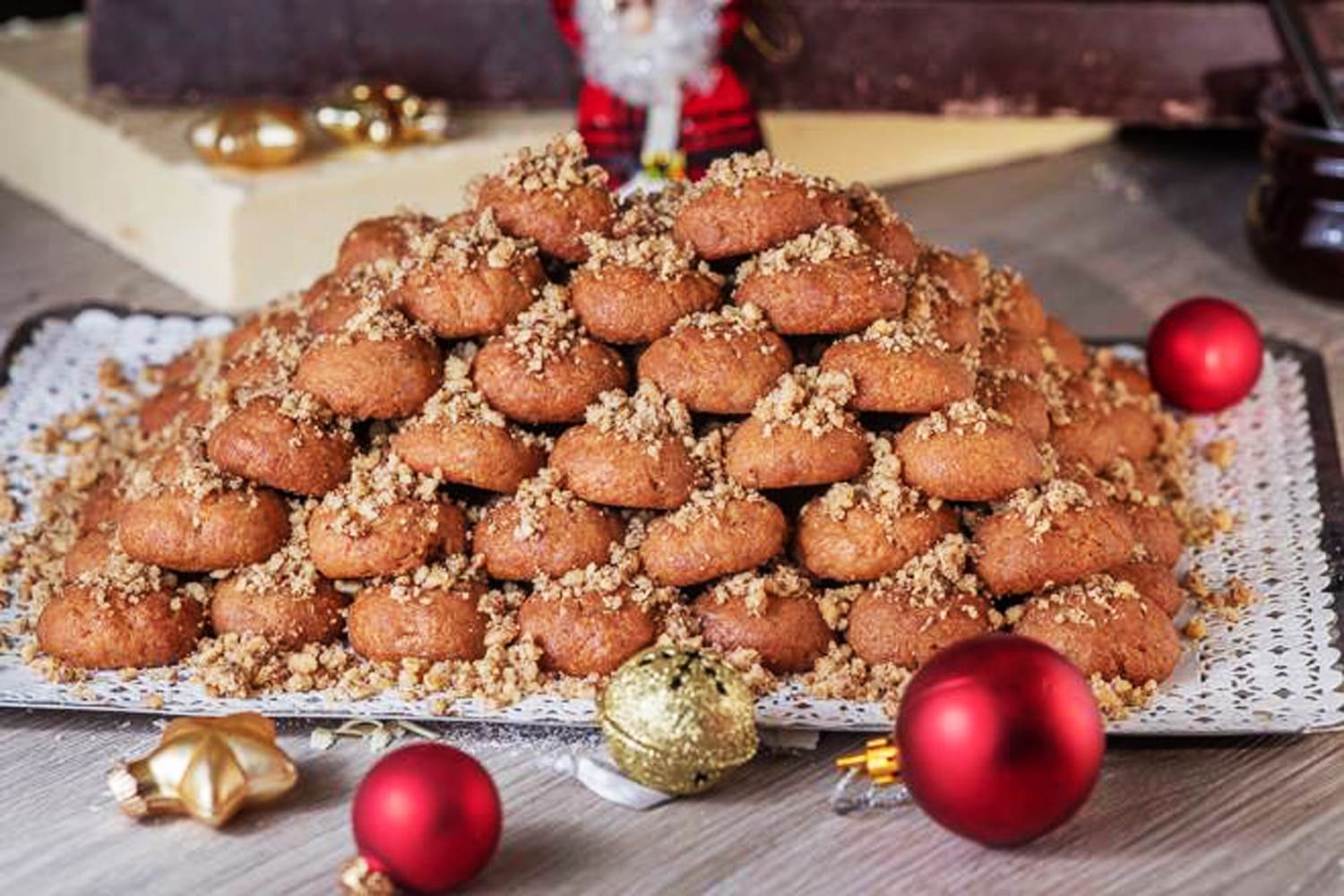 6. Fuel up your holiday mood with a nice festive treat at the Acropolis Museum, where a series of music events will be hosted every weekend at the museum ground floor and restaurant. Classical music buffs and serious jazz lovers will love it all, they will.

7. The Christmas Theatre in Galatsi Olympic Hall is another holiday must. From the all-time classic festive ballet shows and concerts to spectacular Christmas theatre for all the family, it resounds with seasonal cheer. Don't miss the yearly Christmas favourite, the Nutcracker, which is presented by the St. Petersburg Ballet Theatre of Russia from the 19th to the 30th of December.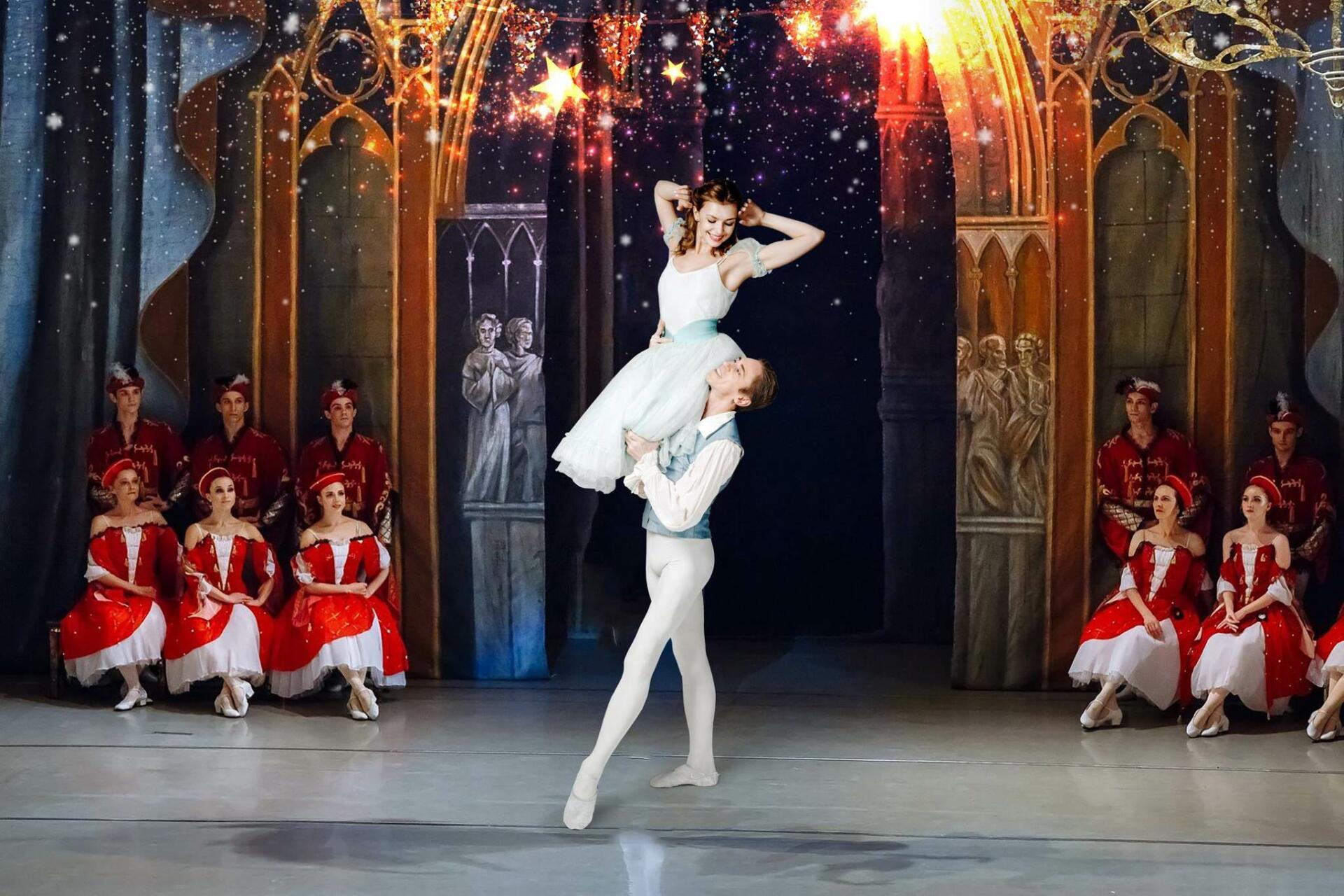 8. Are you a Great Gatsby fan?  F. Scott Fitzgerald's iconic imagery of the Jazz Age comes alive in a show that is bound to entice book and cinema lovers.  This Christmas season and for four shows only – December 21, 22, 28 and 29 – The Great Gatsby will come to life at the recently renovated Grand Hyatt Athens hotel. Following each show, the Grand Hyatt Athens will host The Great Gatsby themed after party in its indoor rooftop area, giving guests the opportunity to enjoy a selection of cocktails, live music and many happenings while admiring the view of the Acropolis.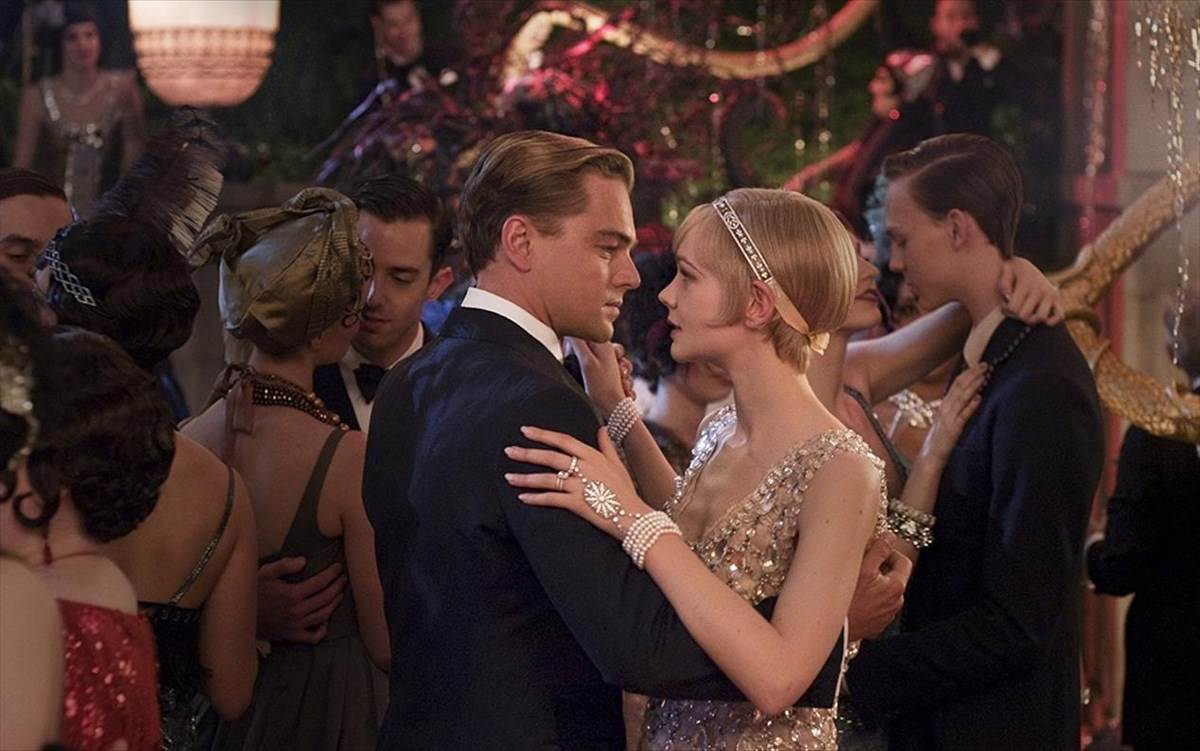 9. Whether you're a local or just passing through, New Year's Eve in Thision is the perfect spot to bid farewell to 2018 and welcome the New Year in a street party, which will transform Athens into a city of angels and magic with a wide variety of festivities organized by the municipality of Athens
10. On the 1st of January, the Hilton New Year's day hangover breakfast is a seasonal ritual. Welcome 2019 in style and breakfast like a king!

If you want to let the Christmas spirit ring and have festive Athens unveiled, check out our holiday season combo. Two fascinating self-guided tours to accompany you on your visit to the two most illustrious ancient sites of Athens, the world-famous Acropolis and the Temple of Olympian Zeus, along with a full Festive Guide with the most helpful information about things to get you into the Christmas mood in Athens!