It's holiday time. Hello cozy. Dark afternoons wrap around the city while the streets bright up with glittering lights and festive cheer. Yet, Christmas ain't Christmas till it happens on your plate! So, what's on?
We've picked some of the yummiest Christmas treats to spice up your season… and ours!
The Italian Panettone
This sweet, yeasted Italian holiday bun is a must. Traditionally made with candied orange, citron, lemon zest, and dry raisins, the classic Italian recipe seems to have occurred out of an accident that took place in the 15th century in the palazzo of Ludovico il Moro in Milan when his chef was asked to prepare a delicious banquet. The chef successfully prepared the feast, yet forgot the dessert in the oven and had it burnt.
Driven by despair he asked the help of the little kitchen boy Toni who suggested serving to the guests the bread he had prepared for himself in the morning using flour, butter, eggs, lime zest, and raisins. Albeit humble, there was no other option and Toni's cake was presented to the duke. Everybody loved it and the chef proudly named the cake"L'è 'l pan de Toni", meaning 'the bread of Toni'. On behalf of all Panettone lovers, Thank you Toni!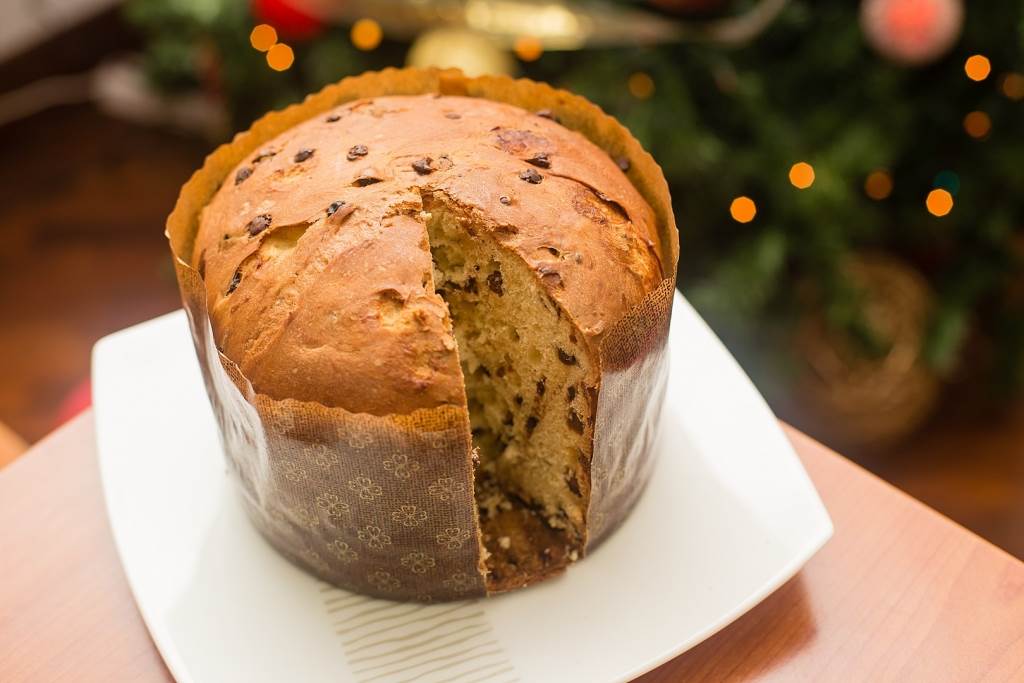 Melomakarona & Kourabiedes
In Greece, we love to eat, on any occasion, and Christmas is no exception. One of our favorite Christmas duets is melomakarona and kourabiedes. No seriously, these two eternal lovers are always together in every festive food tray and, tragically, they always die in the end… as we crunch them blissfully!  
Melomakarona is is an egg-shaped Greek dessert made mainly from flour, olive oil, and honey. It's mostly the reason why people, who normally don't love Christmas, love Christmas!
Kourabiedes – also known as "Greek Wedding Cookies" – are biscuits popular in Greece during Christmas. They resemble light and airy shortbread but are made with the addition of almonds.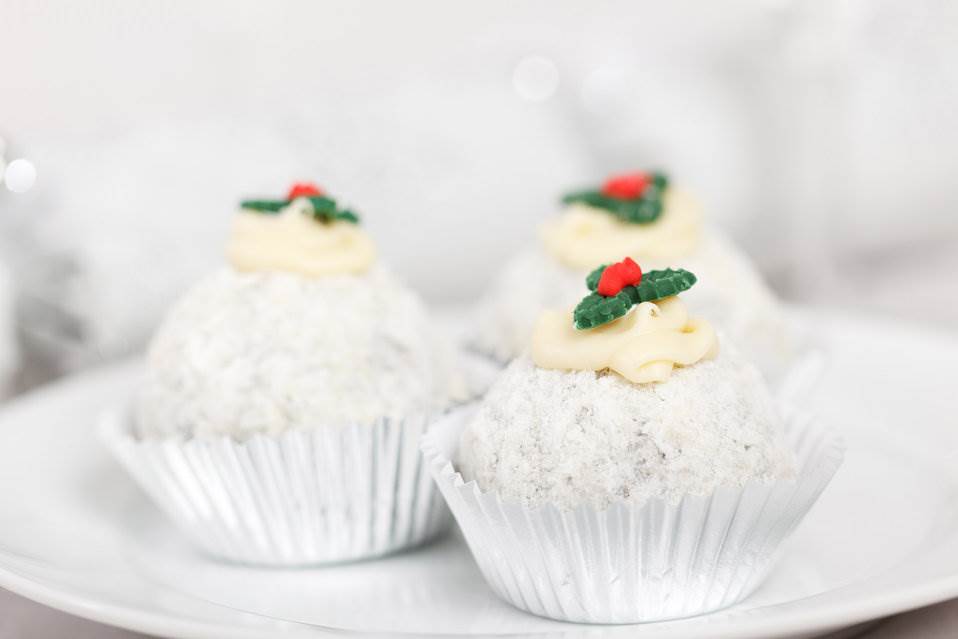 Bûche de Noël
Bûche de Noël, aka Yule Log, is the ultimate Christmas dessert in France. Good news is it's easy to make; just cover a roll with whipped cream, fruits and decorations, and you have a smashing dessert for any holiday gathering! Apart from its rich creamy flavour it also has a long history lying below its layers of chocolate goodness!
It stretches all the way back to the Iron Age when people gathered to welcome the winter solstice. They would feast to celebrate the longer days to come and burn decorated logs. It seems that at some point during the 17th century some really inventive foodie decided to give the tradition a tasty twist and …. voila; the first Yule log cake was born! It was popularized by Parisian bakers in the 19th century and became a season's favorite.. This year, keep calm and enjoy your bûche de Noël!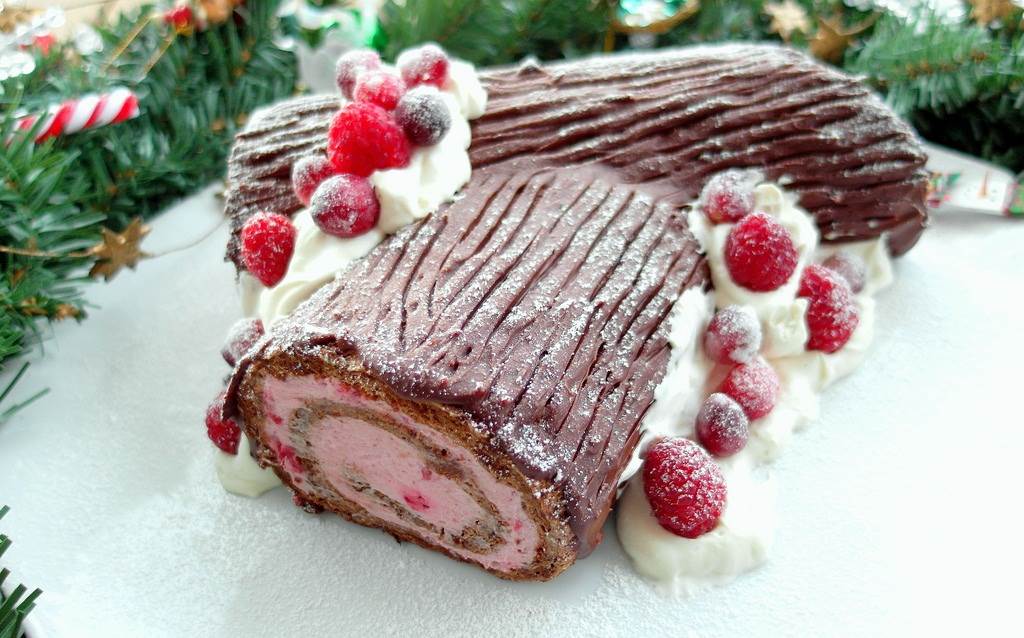 Gingerbread
At some point during our childhood, we've all heard the story of an old woman who decides to bake a gingerbread man, but he leaps from her oven and runs away. She winds up chasing the cookie in the woods unable to catch it. Truth is no cookie ever ran away from my plate…Christmas is the time for gingerbread and we love it; from edible houses and candy-laced gingerbread men to spiced loaves of cake-like bread, it's the ginger season!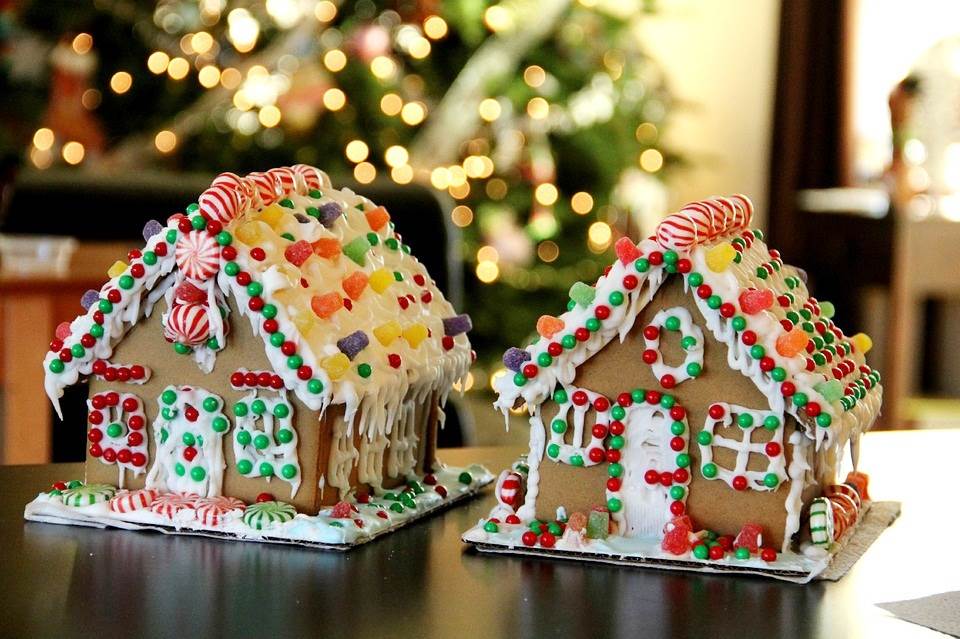 Christmas Pudding
"Bring us some figgy pudding and a cup of good cheer"… What would Christmas be without the all-time classic Christmas pudding? The pudding we know today began its life as a pottage, a kind of broth made with raisins and dried fruit, spices and wine. Unlike today, it would originally be served as a starter. In the 17th century, the pottage took a more solid form and it was during the Victorian era that pudding made its first entry in our festive menu. Today it is on the top of the list of your Christmas Vocabulary and the perfect sweet finale to our holiday meals!