Description
The G & A Mamidakis Foundation, giving material form to its love for art and culture, has created a valuable collection over the years, containing monumental works by such leading artists as Nikos Alexiou, Magdalena Abakanowicz, Costas Varotsos, Giorgos Gyparakis, Theodoros, Vlassis Kaniaris, Rena Papaspyrou, Takis and Costas Tsoclis.
G & A Mamidakis Foundation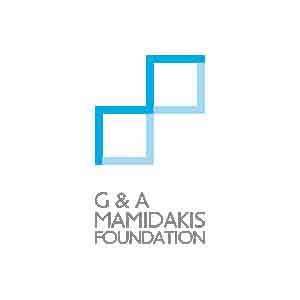 The mission of the G & A Mamidakis Foundation is to devise, coordinate, foster and implement programmes and actions that are consistent with its vision and concern the arts, people and the environment.
Contributors and Bibliography
Contributors
Content creation: Dimitrios S. Spyrou, Art Historian | G & A Mamidakis Foundation, Clio Muse | Τranslation: translation4u
Details
Starting point
Minos Beach art hotel, Ag.Nikolaos, Crete & Life Gallery athens hotel, 103 Thisseos Avenue, Ekali, Athens
Areas
Minos Beach art Hotel, Agios Nikolaos
Why take a self-guided tour?
This is a self-guided tour based on the award-winning storytelling concept developed by Clio Muse and the fascinating narratives prepared by our handpicked destination experts.
You can enjoy each multilingual tour by using your smartphone or tablet at your own pace even if you are offline. The interactive map on your screen will guide you step-by-step as you explore all points of interest along your route. Each stop comes with a selection of our signature stories allowing you to tailor the tour experience to your personal interests and schedule.
After downloading Clio Muse app, you can access this tour and activate it any moment you wish and also repeat it any time. To best enjoy our multimedia self-guided tour (comprising maps, video, audio and text) we recommend the use of headphones.