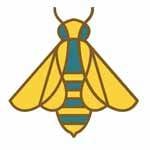 Cultural Mapping
Description
Minos' Children: Daily Life in Knossos Tour is a captivating self-guided audio walking tour in Knossos' palace with credible & original stories written by top local professionals after extended research. Take your tour now & enjoy it instantly on your smartphone device.
The tour takes advantage of local expertise to present the Minoan palace of Knossos. And when we say local, we mean it. Your guide is Yishharu, the son of an aristocratic family, who grew up in the peaceful years of Minoan naval power. He spent his life in the meandering corridors and the splendid rooms of the palace, so he is in a unique position to reveal the secrets of daily life in Minoan Crete.
Yishharu welcomes you right in front of the palace and takes you for an enchanting walk through all the main sights of this magnificent building. He is a sweet talker and knows how to hold your attention. He points out all the intricate details that defined Minoan fashion as you look at the wall paintings that adorn the corridors of Knossos. At the impressive storage rooms he explains the elaborate organization of the Minoan economy and reveals the names of his bulls (Dusky and Noisy). You can almost smell the delicacies served by the cooks at the regular feasts held in the palace for the hundreds of guests who attended.
As you cross the large courtyard, Yishharu reminisces about life in the countryside and tries to explain to us the lighthearted and joyful secrets of the Minoan religion. You can almost see the sanctuary at the top of Mount Juktas that rises in the distance. You re-enter the palace and discover the luxurious amenities provided, such as indoor plumbing and western-style toilets (with flushing capabilities). He is rather reluctant to discuss his most recent visit to the dentist but far less so to entertain you with stories about last night's debaucheries with his friends over endless cups of wine, beer, and opium. On the way out he is kind enough to whisper some confidential details regarding the rites that took place in the numerous sunken rooms near the exit and disclose his belief in the afterlife. He plans, after all, to be buried with perfumes, cosmetics, and real food. You can never have too much of a good thing.
Highlights
1. Minoan Top Model

Yishharu was slim, tall, and fit. He wore shorts and walk along the corridors at Knossos showcasing his elegant eyebrows and his long hair.

2. The original Mediterranean diet

The Minoan table lacked for nothing. Each meal was a celebration of delightful dishes and refreshing drinks. Fortunately Yishharu's metabolism allowed him to enjoy his meals without gaining weight.

3. Beyond the palace

There was life beyond the palace. Yishharu never missed a chance to visit the fields on the hills surrounding Knossos. He would even trek all the way to Mount Juktas in search of divine help and blessings.
Featured stories
The ideal Minoan

Minoan Top Model

The ideal Minoan was athletic, with strong and muscular arms, thighs and shoulders. They had slim waists and legs, a straight nose, big almond-shaped eyes and conspicuous eyebrows. They were very fond and proud of their long hair that fell in wavy locks to their shoulders or waists. There is no doubt that reality was different than the idealistic image presented by Minoan art. There are very few examples of middle-aged Minoans but the occasional depiction of portly half-naked men reminds us of the gap between stereotype and real life.

How to raise the dead

The original Mediterranean diet

Glaukos was the son of Minos and Pasiphae. One day, while playing ball (or chasing a mouse) he drowned in a giant storage jar without anyone noticing. With the aid of the Delphic Oracle, the seer Polyeidos from Argos found the child's body, but Minos shut him in the cellar with the drowned prince until he found a way to raise him from the dead. The seer killed a snake but another snake approached the lifeless serpent and laid an herb on its dead companion. The snake revived and Polyeidos applied the herb to Glaukos with the same success. They both started shouting for help, until a passer-by heard them and unlocked the cellar.

Road traffic

Beyond the palace

Most Minoans depended on their feet for travelling, but there were far more elegant means available to those who could afford them. Kings and dignitaries (like Yisharu) used light and fast horse-drawn chariots equipped with two spoked wheels. Towards the end of the Minoan period, there were more than 400 chariots available, probably for military use. Some lucky individuals used litters. Bulky goods were transported on sturdy carts, while asses were dependable pack animals for lighter cargoes. The Minoans maintained a decent road network, even on mountainous terrain, while the Greek word for a bridge (gephyra) appears to be a Minoan word in origin.
Cultural Mapping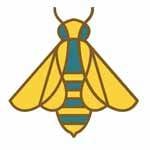 Cultural Mapping is an ATHINA Educational Network initiative (www.athinaedunet.org). Minoan Routes integrate myth, history, and tradition to highlight aspects of life in prominent focal points of Minoan Crete.
Details
| | |
| --- | --- |
| Starting point | Minoan Palace of Knossos |
| Areas | Knossos Archaeological Site |
| Opening hours | Winter (1 Nov. to 31 Mar.) Every day 08:00 - 15:00. Last admission 14:45 Summer (1 Apr. to 31 Oct.) Every day 08:00 - 19:30 |
| Additional admission | Full: €15, Reduced: €8 |
Why take a self-guided tour?
This is a self-guided tour based on the award-winning storytelling concept developed by Clio Muse and the fascinating narratives prepared by our handpicked destination experts.
You can enjoy each multilingual tour by using your smartphone or tablet at your own pace even if you are offline. The interactive map on your screen will guide you step-by-step as you explore all points of interest along your route. Each stop comes with a selection of our signature stories allowing you to tailor the tour experience to your personal interests and schedule.
After downloading Clio Muse app, you can access this tour and activate it any moment you wish and also repeat it any time. To best enjoy our multimedia self-guided tour (comprising maps, video, audio and text) we recommend the use of headphones.