Gabriela Garcia is behind the words of the Segovia City tour, Granada Cathedral, and Alcázar de Segovia. In this blog, she shares a bit of her life and some tips and information about the tours she wrote.
Enjoy!
Tell us a bit about yourself!
My name is Gabriela, and I'm a licensed tour guide in Galicia, Spain. I live in Vigo and love showing visitors around this beautiful region and leading tours in Portugal and other parts of Spain. I enjoy hiking in the mountains and exploring the countryside with my dog when not working. Additionally, I'm an avid reader of history books and love learning about the rich cultural heritage of the places I visit and guide. I love knitting, crocheting and creating new patterns and designs in my free time.
Can you give us a tip (off-the-beaten path) or a fun fact about the tour?
Make sure to swing by the San Agustin Market afterward. Trust me, you won't regret it! This bustling market is a foodie's paradise, with tons of fresh produce, seafood, many varieties of olives, and local specialties. You can grab a quick snack or sit down for a leisurely meal at one of the food stalls and soak up the lively atmosphere. Plus, it's very close to the Cathedral! So don't miss out – head to the San Agustin Market and experience the best local culture and cuisine!
Tell us a bit about what made you write for this venue.
The Granada Cathedral, especially the Royal Chapel, is special in my heart. Having led many tours there, I've had the opportunity to delve deep into these iconic landmarks' history and cultural significance. But what I find most fascinating about the Royal Chapel is its connection to Isabella, one of the most compelling figures in Spanish history.
Isabella was a woman ahead of her time, and her legacy continues to shape the country today. Studying her life and achievements has been a personal passion of mine, and Clio Muse Tours has provided me with a platform to share my knowledge and enthusiasm with others. So if you're planning a trip to Granada, add the Cathedral and the Royal Chapel to your itinerary – not just for its breathtaking beauty and architecture, but for the chance to learn more about the incredible woman who helped shape Spain's rich cultural heritage.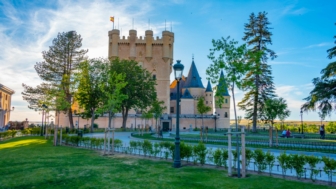 Duration:

2 hours

Audio available in

1 language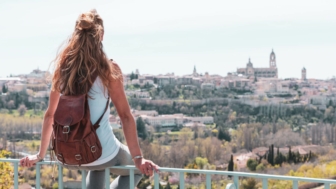 Duration:

2 hours

Audio available in

1 language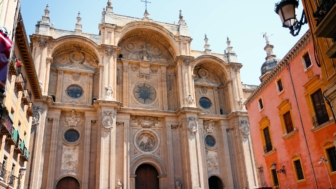 Duration:

2 hours

Audio available in

1 language