Are you planning to visit Greece soon? Well then you are in luck because apart from the beautiful weather and glorious sun, Easter is upon us and just like the title of this post, it is a grand, big sacred affair!
Easter is the greatest and one of the most sacred celebrations for those in the Greek Orthodox faith, and unlike Easter celebrations all over the world, Greeks like to do it differently. Greek Easter happens at a different time because they follow the Julian calendar and if you are expecting to see the Easter Bunny and lots of chocolates, then you will be severely disappointed because the Greek tradition is something else entirely. So whether you are an Orthodox Christian or merely visiting, you will find something fun to do or gain a unique experience during your time here.
Like the rest of the world, Greeks also practice 40 days of Lent followed by the Holy Week which is filled with lots of celebrations, ceremonies, and food. Celebrations differ depending on where in Greece you are celebrating, but several traditions are observed by everyone.
Holy Thursday
Preparations for easter start with Holy Thursday when tsoureki, a traditional bread in baked. Eggs are also dyed red, a custom that symbolizes the renewal of life and also represents the blood of Christ.
Holy Friday
This is known to be the most sacred day of the week and is probably the most unique to participate in. The dressing of the epitaph (tomb of Christ) with flowers happens on Friday, and it is a real highlight. The epitaph is then brought out of the church to lead procession lit by candles around the area which is something very unique and moving to experience.
Holy Saturday
This is when the Eternal Flame is brought to Greece by a military jet and given out to priests who then take it to their churches. Be sure to visit the Metohi tou Panagiou Tafou church in Plaka by 9 pm if you want to take part in this ceremony!
The unique part of Saturday however, is right before midnight when all the lights in the churches go out, and the only light is that of candles being passed from one person to the next, and all you can see is the beautiful flickering candlelight.
A traditional meal is eaten at home which includes the mayiritsa soup, tsoureki and red eggs. Classic games are played where you hold your egg and tap the end against the end of your rivals' egg to crack it.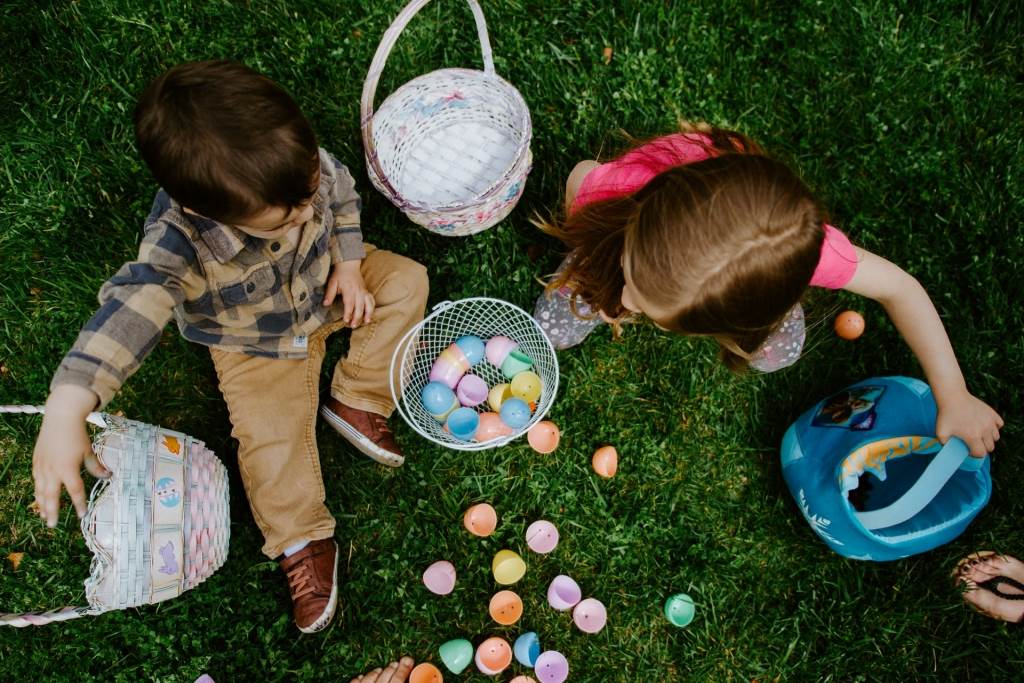 Easter Sunday
This is the main event of the affair and is a day filled with celebration and lots of food. The main attraction is the grilling of a whole lamb!
Traditional accompaniments to the meat include patates fournou(potatoes roasted with citrus and oregano) and spanakotyropita ( spinach and cheese pie). Lots of alcohol is consumed including Greek wines and Ouzo.
So whatever your reasoning for visiting Greece during this time, I can promise you that celebrating Easter in a Greek style will be a most wholesome and magical experience for you if you decide to take part in the local traditions and customs. And trust me, there is nothing better than discovering and experiencing Greece just like the Greeks do and participating in Easter celebrations will be the best way to do just that!
Useful Greek phrases for Easter:
Kali Sarakosti – Happy 40 days (said during lent period)
Kalo Pascha – Happy Easter
Christos Anesti – Christ has risen
Alithos Anesti – Indeed he has