Monuments like the Pena Palace or the Moorish Castle have become icons of Sintra, a region once beloved by British Romantics and its town the center of Portuguese royalty. But there is much else to discover in Sintra, hidden gems built in the middle of lavish forests as places of refuge, love, contemplation, or even ostentation. While some are easy to miss the eye, others are very well-hidden. Here are five suggestions for other villas and Convents that you can visit in Sintra that reflect the mysticism of the region.
Biester Palace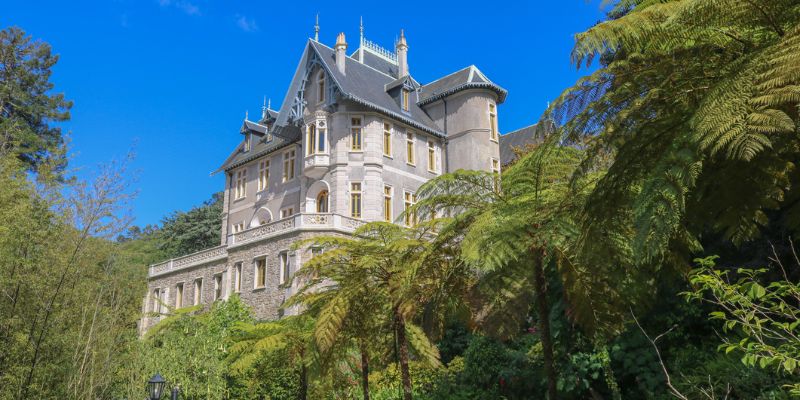 With a fairy-tale-like feel, the Biester Palace stands practically hidden by the tall exotic trees of its surrounding park. Projected by José Luiz Monteiro, architect of Avenida Palace Hotel in Lisbon, and decorated by Luigi Manini, the visionary of Regaleira, it presents a combination of Romanticism and French Art Nouveau, full of brightly coloured walls, stunning rooms, stained-glass windows, and even a manual elevator, designed by Raoul de Ponsard. Open to the public since April 2022 after a long restoration campaign, and visitors can now experience the mysticism of its architecture and discover the secrets of its gardens.
The Countess of Elda's Chalet
Elise Hensler was an opera singer that dazzled stages all across Europe. When she arrives in Portugal and takes the stage at São Carlos National Theater, she meets Fernando II, the mind behind Pena Palace. Here, they will fall in love with Sintra on the stage. Both sharing a passion for botany, they will import the exotic plants that today define Pena Park. The Chalet, of an alpine style, was designed by Elise, who becomes the Countess of Edla, as a refuge for the couple's love and strategically placed at the park's heart, highlighting its secrecy and scenography.
Vila Sassetti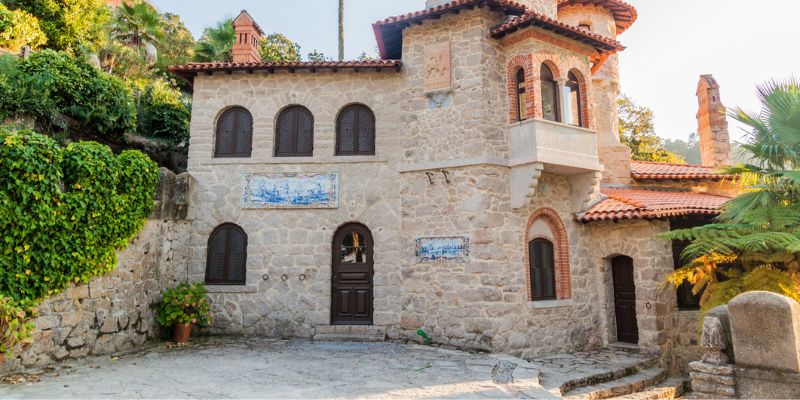 Owned by Victor Carlos Sessetti, owner of Sintra's iconic Victor Hotel, Villa Sassetti's construction began in 1890, with the help of yet again Luigi Manini. Keeping with Sintra's tradition of creating a harmonious scenography between the building and its vegetation, to arrive at the villa, one must climb a twisted road that is brought together by an artificial stream, perfectly balancing architecture with nature and forcing the eye to discover its every corner. Here, the Armenian collector Calouste Gulbenkian, whose artworks are still on display in his museum in Lisbon, spent some seasons until he died in 1955.
Monserrate
First built in a Gothic Revival style in the late 1700s, Monserrate was home to William Beckford after he fled England. It would later pass on to Francis Cook, who would give it the appearance it has today. Monserrate is an emblem of Romantic eclecticism and a true gem in Neo-Mudéjar, or Neo-Arabic, style. Lace-like sculpture and majestic domes define this building, while its lush gardens combine exotic plants from all over the world (such as Japan or Mexico), waterfalls, and lakes. Its mystical and dream-like appearance earned Monserrate a place in the BBC's Gulliver's Travels.
Convent of Capuchos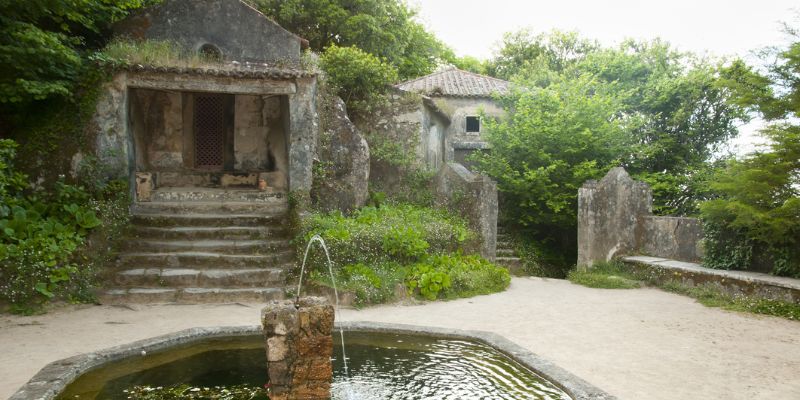 Outside the town of Sintra, in a villa called Colares, there is a small Convent where the rigidity and austerity of Franciscan monks are conveyed in its construction and silence. The construction dates back to 1560. Having started by carving the monastery out of a rock, its rooms today can be of minimal dimensions. Also called the Convent of Cork for the cork applied to the walls for isolation, it was built in perfect harmony with nature. It was considered a sacred place by pilgrims who wished to experience its deep silence, making it a perfect place for contemplation and prayer.