Amsterdam is doubtlessly a very beautiful and interesting city. From the architecture, the tulips, the canals to the street food and art, everything is combined harmonically, creating amazing scenery, making it impossible not to fall in love with this city. Would you like to take some memorable photos? These are the top Instagrammable places in Amsterdam that will offer you captivating photos and lifetime memories.

#1 House goals
Zevenlandenhuizen
Going on with house architecture, you should definitely visit Zevenlandenhuizen, an amazing little street in Amsterdam. Here you can enjoy the architectural style of seven different European countries, lined up next to each other. The most popular is Spain's house, but I also like Russia's, France's and Germany's!
House with the Gnomes
There is a slight chance to miss this if you don't keep it in your mind. The gnomes are pretty big and the house splendid, a nice combination for your Instagram account. Also, there are many stories and explanations regarding these gnomes. Would you like to find out about them? Go on and find all the answers you need on our self-guided audio tour "Factories and the Rise of the Working Class." An interesting story that will introduce you to the history of Amsterdam and it is guaranteed to spark your followers' interest.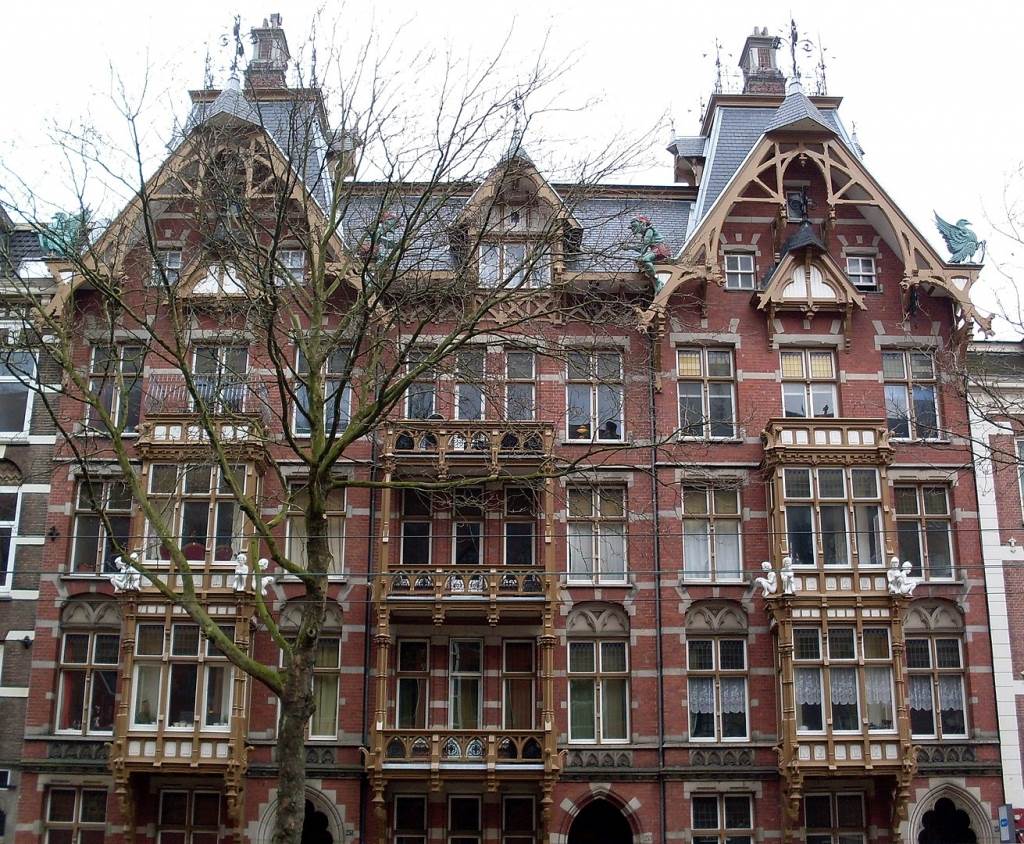 #2 Add some green to your feed
Similarly, the city's favorite park will captivate you. Take some time to walk around the park, enjoy the greenery or even have a picnic on a sunny day. It is a great combination of art and nature and the perfect place to relax.
Hortus Botanicus
This botanical garden is one of the oldest in Europe, dating back to 1638. If different kinds of plants are a thing for you, grab your camera and visit the Hortus Botanicus, downtown. This Instagrammable place in Amsterdam will add some green, peaceful moments to your photo collection.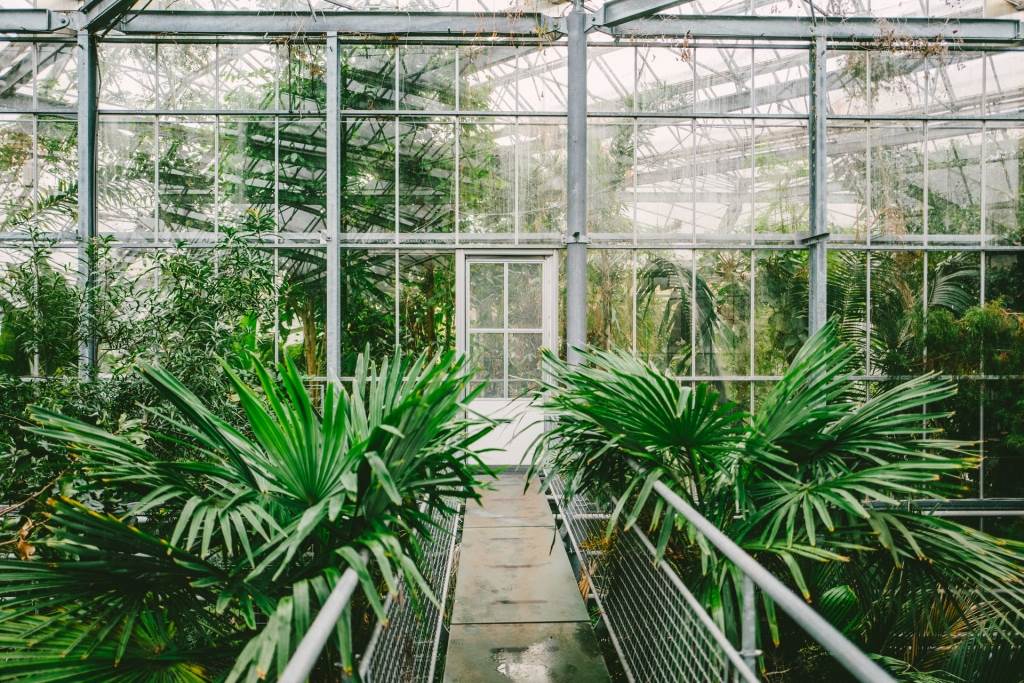 De Beurs Passage
A hallway in the city center with this amazing green ceiling and floor.
#3 City Perspectives
A'dam Lookout
Do you feel brave enough? Then A'dam Lookout is a fit for you! If swinging at a height of 100 meters above Amsterdam is on your bucket list, this is your chance to cross it out. For the rest of us, the 360º Sky Deck provides a breathtaking view of the city and some great Instagram shots!
The Boat Perspective
Can you think of a better way of seeing Amsterdam city than going on a boat tour? During summer or on a sunny day, choose the boats with no glass around, that will allow you to take better photos unhindered by ceilings. You can try a totally alternative boat tour with Plastic Whale. An environmentally-friendly tour, lasting for 2 hours where you both enjoy picturesque locations but also your own fishing net to remove any piece of plastic. Pretty fun and different experience right?
Madame Tussauds Wax Museum
Maybe not what you actually expected, but you will find a treasure inside Madame Tussauds Wax Museum. Except for the wax exhibits, there is a big round window that overlooks Dam's Square and can guarantee an amazing shot!
#4 The Cat Cabinet
Do you feel like taking a break from wandering in the city? The Cat Cabinet is what you should do next! It is an art museum dedicated to cats, including paintings, drawings, sculptures and of course real cats hanging around! If this is not a great Instagrammable moment, I don't really know what it is! A must-visit for all cat lovers.
#5 Street food
Food is always Instagrammable, especially when it comes to street food. Amsterdam has exactly what you need to use the #foodporn and make your followers drooling over your account. Find the most photogenic waffles in Van Wonderen, delicious french fries with sauce at Vleminckx near Spui and the cutest chocolate-dipped strawberries and miniature bars at the Polaberry store. Trust me your inspiration and taste will go wild with these!
#6 Street art
NDSM Wharf
NDSM Wharf used to be an industrial shipyard that has now been converted into a cultural hub. Here except for the hipster atmosphere, events and food stalls you can also find a huge graffiti of Anna Frank.
The Belle's statue
Last but not least, the statues located around the city are art exhibits and totally worth to take a shot of them. Belle's statue is located in front of De Oude Kerk, in the heart of Red Light District. Belle asks all passersby to ''Respect sex workers from all over the world''.
#7 Amsterdam's bridges, canals and alleys
During your long walks around Amsterdam, there are some hidden streets, beautiful bridges, canals and neighborhoods that you should not miss.
Do you wish for eternal love? Then you should definitely visit the Staalmeestersburg love lock bridge over the Groenburgwal canal. All you need is love, your significant other and a padlock.
As the sun sets the Skinny Bridge or Magere Brug light up and gets so beautiful that you don't want to miss it.
#8 Oude Kerk
Oude Kerk is the oldest building of Amsterdam and it actually means Old Church. However, what is really Instagrammable about this place is that nowadays it is an art installation, although you can enjoy some religious art, too.
#9 Moco Museum
Would you like to see some contemporary art? Moco Museum is the place to be. Amazing exhibitions and installations Banksy's take place here and believe me you definitely want this in your feed.
#10 The Rijksmuseum Library
Even if you don't like books or reading, this place may change your mind. The wonderful library of the Rijksmuseum will leave you stunned and will add some sophistication to your account.
So, which one of the most instagrammable places in Amsterdam will you choose? Do you want to discover more? Our Amsterdam audio tours have all the info, inside stories and hidden gems you need to make this trip unforgettable!
Don't forget to tag @cliomusetours so we can also enjoy your wonderful photos from the most instagrammable places in Amsterdam!