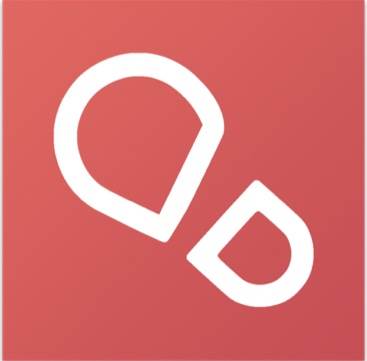 Clio Muse
Description
First came the river and the mud, then the wooden houses, and finally the prostitutes. Their area is popularly known as the Red Light District but locals call it De Wallen, from the earthen walls that once protected the early settlement. This is the story of Amsterdam's most thrilling neighbourhood, beyond the brightness of the red lights.
Highlights
1. Dam Square

Dam Square is among the most important locations in the city of Amsterdam. A simple dam on the Amstel River gave the city its name and witnessed the glorious, as well as bizarre, moments of Dutch history.

2. Belle's Statue

Prostitution in Amsterdam was a source of shame for some, the means of livelihood for others, and a tourist attraction for many more. The Old Church's Square has always been at the heart of the Red Light district.

3. Bloedstraat

Bloedstraat, meaning Blood street, is a street with a most sinister reputation. If you listen carefully, you may hear the cries of hundreds of innocent souls who were condemned to death for the "wrong" religious beliefs.
Featured stories
The Undertaker's Men Revolt

Dam Square

In January 1696 the city authorities decided to reduce the number of men working as undertakers from approximately 300 to exactly 72. The citizens of Amsterdam, who had already been asked to pay taxes on marriages, were furious. On 31 January, the day before the new regulations were supposed to come into effect, a mob of men, women, and children harassed the city governors. They were joined by unemployed sailors who marched off to Dam Square and posted a placard which read "house to let" on the Town Hall (Royal Palace). Then came the looting of wealthy houses, attacks on the soldiers, and the bloody restoration of order by militiamen who were afraid their own properties would be destroyed next.

Money and women

Belle's Statue

At the time, Amsterdam was considered the greatest port in the known world and the third biggest city in Christendom (but also the wealthiest). The population grew from 54,000 in the early 1600s to more than 200,000 in the late 1700s. Amsterdam attracted wealthy merchants, immigrants, the jobless and the tourist from far and wide. The ships landed thousands of sailors with money to spend after months or years at sea. Prostitution grew rapidly to cater to the needs of this mass of affluent and curious people. Many women were too poor to marry, so they earned a livelihood through prostitution. They established their businesses in the same part of town as today, since it was centrally located and extremely easy to find.

Rivers of blood

Bloedstraat

The council soon became known as the Council of Blood and for good reason. In nine years it issued 1071 death sentences and banished more than 11,000 people in a process of wholesale condemnations that went against any sense of justice shared by the people of the Netherlands. The victims even included members of the Dutch nobility who had defended Spain against France. Thousands had to flee to France, England or western Germany to save their lives. Their properties were confiscated. Others formed bands of beggars (as they were called) who fought back with irregular warfare tactics. The Franciscan monastery where the Council met acquired a sinister reputation that spilled on the adjacent street, even though in reality most execution were carried out elsewhere.
Clio Muse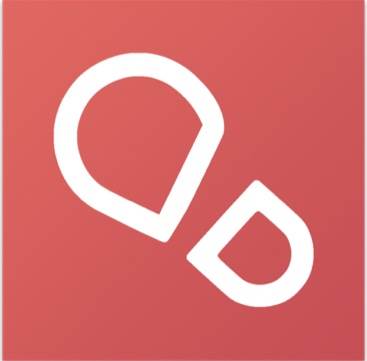 Our stories are zany and so is the team of creative writers, thinkers, doers & explorers behind them: a dedicated art conservator, who if left unattended will be found making stuff out of paper and fabric, a caring archaeologist with long Renaissance curls who loves art and baking & a passionate travel writer suffering from incurable wanderlust and a healthy obsession with Thomas Pynchon. To this, add a gifted graphic designer, who playfully experiments with designs, colors, hairstyles, and fashion transformations daily, and a world-class network of travel experts and accredited tour guides who share our crush for ingenuity and create distinctive tours and travel stories that bring the world closer to you!
Details
| | |
| --- | --- |
| Address | Dam Square city center |
| Starting point | Dam Square |
| Finishing point | 1012 CR Amsterdam, Netherlands |
| Areas | Dam Square, Oude Kerk Belle's Statue, Ons' Lieve Heer op Solder House Church |
| Recommended visiting hours | In the morning. |
| Directions to Starting Point | Dam Square is a nine-minute walk away from Centraal station. Walk along Stationsplein and then turn left toward Damrak until you reach the square. |
Why take a self-guided tour?
This is a self-guided tour based on the award-winning storytelling concept developed by Clio Muse and the fascinating narratives prepared by our handpicked destination experts.
You can enjoy each multilingual tour by using your smartphone or tablet at your own pace even if you are offline. The interactive map on your screen will guide you step-by-step as you explore all points of interest along your route. Each stop comes with a selection of our signature stories allowing you to tailor the tour experience to your personal interests and schedule.
After downloading Clio Muse app, you can access this tour and activate it any moment you wish and also repeat it any time. To best enjoy our multimedia self-guided tour (comprising maps, video, audio and text) we recommend the use of headphones.