Clio Muse Tours was awarded for its efforts in Sustainable-Innovative & Responsible Entrepreneurship by the Athens Chamber of Tradesmen at the event that took place on the 28th of November 2018. This award goes to each and every member of our team that embodies the vision of Clio Muse Tours and we'd like to thank everyone for giving their best self every day.
Nine out of the ten awards of the Athens Chamber of Tradesmen were granted to small and medium-sized enterprises that managed to sustain throughout the Greek Crisis, innovated and achieved significant growth. As a startup founded in the heart of the economic crisis in Greece, we have gone a long way over the past few years. And we can't describe how lucky and at the same time proud we feel that today, we see our efforts recognized by the country's successful entrepreneurs and significant members of the political community. Even though this is not the first award we receive for our sustainable business model, it is very important to us because it is given to us by leading figures in Greece's tourism sector.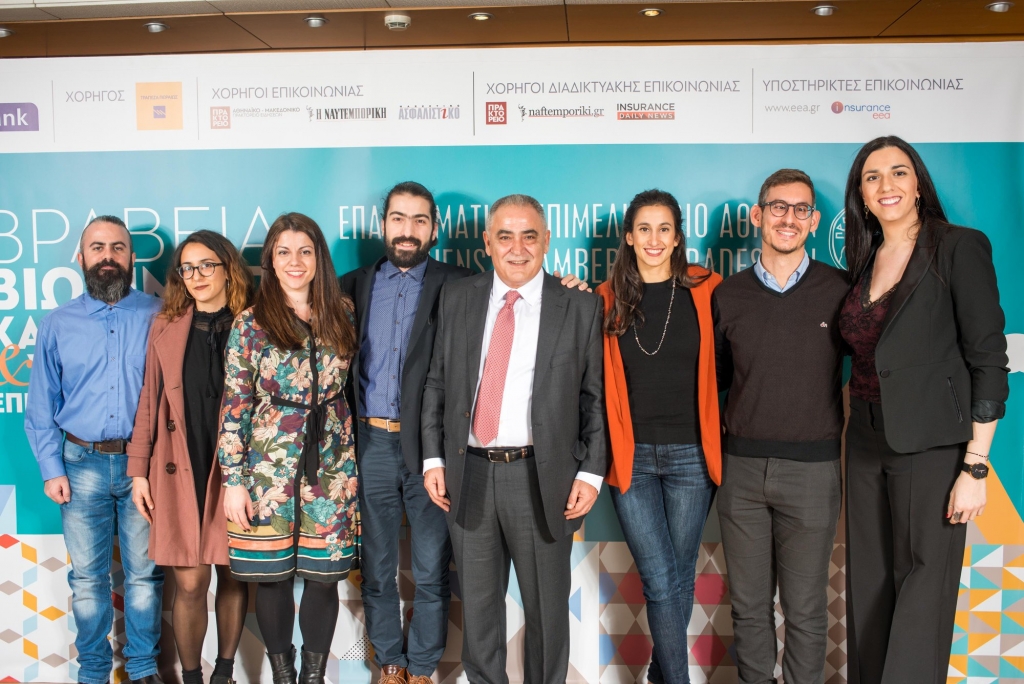 The "Sustainable-Innovative & Responsible Entrepreneurship" awards, organized by the Athens Chamber of Tradesmen has been taking place for three consecutive years at Megaron – Athens Concert Hall. Like every year, political leaders and well-established companies that have been operating in the tourism industry for over 20 years attended the event.
The award was bestowed to us by the Minister of Tourism, Elena Kountoura and the vice president of The Athens Chamber of Tradesmen, Nikos Grentzelos. We later had the chance to discuss with both of them about Clio Muse Tours' achievements and vision while also gaining insight into the country's tourism industry. The event also attended among others the president of New Democracy Kyriakos Mitsotakis, the Deputy Economy and Development Minister Stergios Pitsiorlas and of course, the President of The Athens Chamber of Tradesmen Ioannis Hatzitheodosiou.
We grab every opportunity to connect with tourism enterprises and accredited mentors that have led the way in Greece's tourism and cultural sector, get inspired by them and expand our network with valuable allies in promoting our country's cultural heritage.