An ice-breaker, light and informal conversation that requires no significant effort or focus. When it comes to travel, though, a small talk can generate great inspiration, and at Clio Muse Tours we love to be inspired, especially when it comes to exploring the world.
Christina Daltagianni, our Head of Content, inspires us this week!
When and where did you last travel?
My last trip abroad was to London in March 2020, and I returned a day before the PM announced the lockdown in the UK. Lucky enough not to be stuck at the airport waiting till the next flight to depart, as did the rest of my friends.
How do you describe yourself as a traveler?
" The world is a book, and those who do not travel read only one page" this quote inspired me and became my motto afterward. Therefore the people who know me well describe me as a travel addict or explorer. At the same time, I prefer traveling either solo or with beloved friends and family. Up to now, I have done long road and riverboat trips in Europe, cruises in the Mediterranean and Baltic seas, or have traveled via train or plane, reaching exotic destinations and unique archaeological sites. But there is always time for a new adventure and numerous things to explore. And if you ask me what I love most is that even though traveling sometimes leaves you speechless, then turns you into a great storyteller.
What are your 2022 travel goals?
My 2022 travel goals are affected by the Covid19 regulations, and the Machu Picchu destination has to wait for a while. On the contrary, I will probably stay in Greece, visiting one of our amazing islands.
Which is your favorite Clio Muse Tour?
My favorite tour is the Doge's Palace.. This monument was love at first sight when I visited Venice. And in Clio Muse Tours, through our stories, we presented in the best way this extraordinary Palace covered with the paintings of the greatest Masters of the Venetian school during the sublime days of La Serenissima.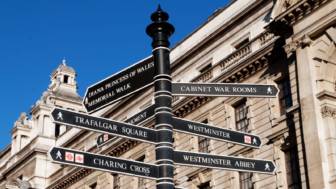 Duration:

2 hours

Audio available in

1 language
per person