Maria Fassoula is the Innovations Manager of our team's Research & Innovation department, and her small talk is as inspirational as her work and personality.
Enjoy!
When and where did you last travel?
My last travel to Paris was just before the covid crisis, in December 2019. It was a business trip, but I spent two more days enjoying it. I am not sure if it's due to the subsequent state of prohibition, but I consider this trip as one of my best experiences. I loved a very early morning walk in Montmartre, with sleet and few people. And especially the da Vinci Exhibition at the Louvre Museum. Unforgettable. Paris is indeed always a good idea.
How do you describe yourself as a traveler?
Ι believe that I fit better in the lonely traveler's model. I don't like crowdy sites and highlighted sights, and I prefer to discover an area independently, without an organized plan. I want to walk a lot to get to know an area better, to visit hidden neighborhoods and places where the locals move. To understand more the life of the city, its pulse, and its everyday life.
What are your 2022 travel goals?
I have already planned two trips to my favorite Greek destinations, Chios and Crete islands, which I have missed a lot. For 2022 I would like to make up for the missed time. I'm trying to organize a trip to Lisbon for the autumn. Since the recent tours of Clio Muse , I have captured the image of a beautiful city and an exciting destination with history and vivid daily life. This is how I will be able to make a childhood dream come true, to see an ocean.
Which is your favorite Clio Muse Tour?
My favorite Tour is the "On the prowl: the cats of Athens tour." Because it fits my idea of visiting a place precisely. You discover the city's most beautiful, engaging, and vivid images through the route to the city's neighborhoods (Plaka in this case). The district Plaka is not only the road that leads to the Acropolis. It is the condensed history of the city. And what a better tour guide than its cats.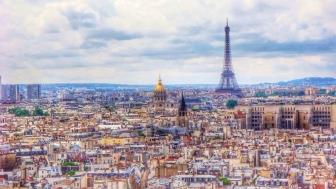 Duration:

2 hours

Audio available in

1 language