Mykonos, the Queen of the Cyclades, is proud to be one of the world's landmarks of lgbtq+ travelers. Friendly, vibrant, welcoming and colorful!
Homophobia does not fit on the island, you can enjoy what you want without fear, only with passion. In Mykonos, there are no limits, whether you like it or not, and you are absolutely free to live your every moment as you wish. You can flirt, fall in love, love and be loved, true and loud.
The island is flooded with charm, with its whitewashed houses and its colorful shutters. The streets, full of people, tell their own stories and enchant you.
Mykonos is a summer carnival of senses, and you can rest assured that it will not let you go. The most impressive thing is that it has retained its traditional elements but at the same time has shaped the culture of the locals so that they are friendly and helpful with lgbtq+ travelers from all over the world.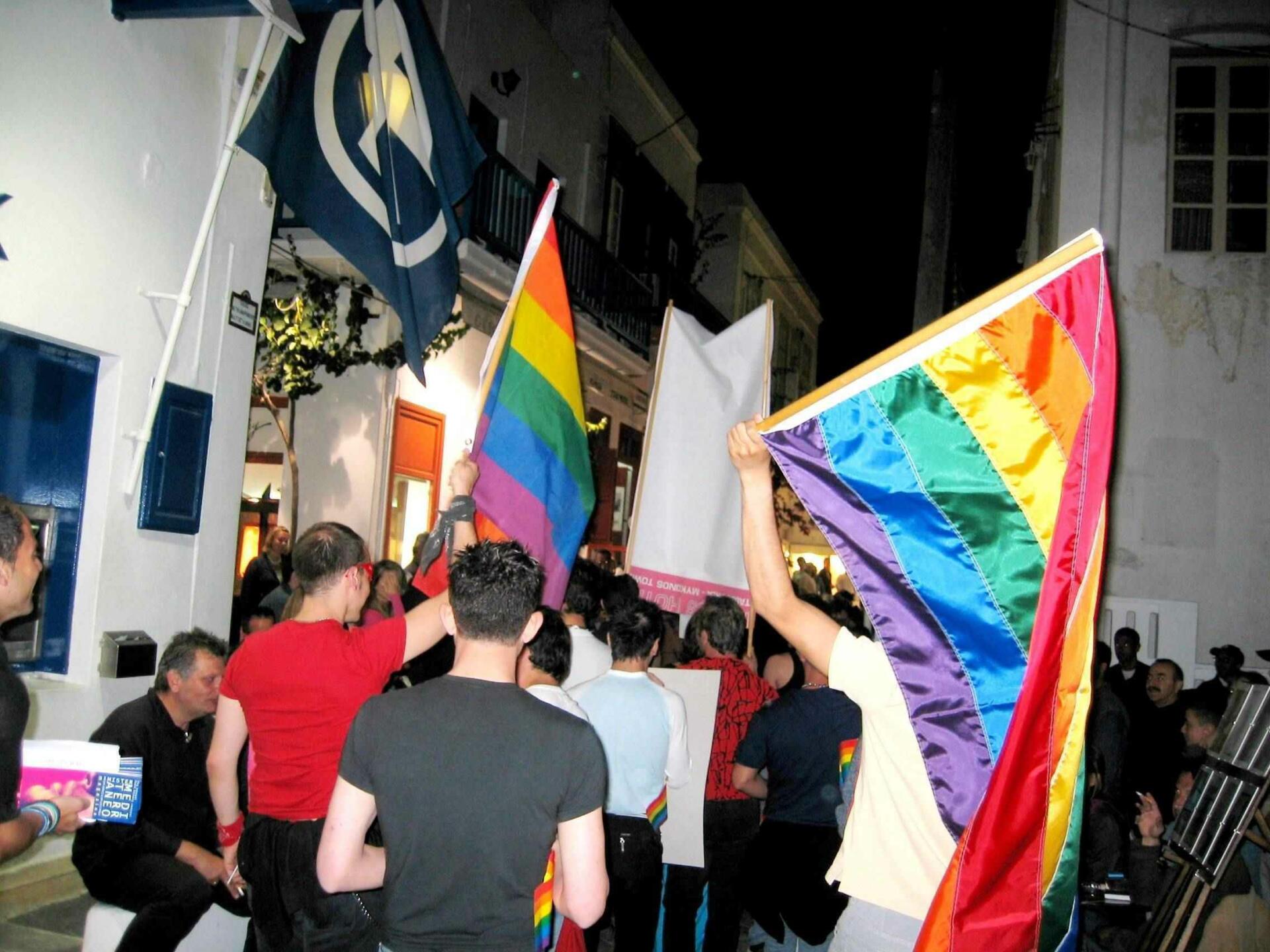 Here there are, some suggestions for the spiciest points of the island

:
Hot beaches, bitches! Sunbathing, lots of flirting, sunburned bodies and swimming. Every beach gets better with beautiful crowds enjoying the sun in their bathing suits – or without them.
– Elia Beach: The most popular gay beach in Mykonos and perhaps the most beautiful one. It has an excellent bar for cocktails and dancing. You can go by the waterway, with a water taxi, for a perfect Mykonian experience.
– Agrari Beach: The most isolated, yet equally charming beach of the island. For quieter and lonely situations, you have to visit it to see.
– Super Paradise: Crystal deep waters, with a beautiful coast and a perfect bar for unforgettable moments! Bonus: Nudity allowed!
– Jackie O': Last but definitely not least. One of the most famous and beautiful gay beach bars in the world that offers you, anything you may need. Coffee, cocktails, and food, next to a beautiful beach.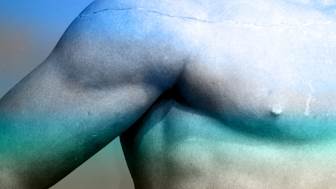 Duration:

1h 40min

Audio available in

1 language
per person
Tip: Make sure to book sun loungers at any beach you want, because they get filled with people in fractions of a second.

Spicy bars. The hottest places for fun on the island, known on an international scale, are waiting for you to visit.
– Porta: The oldest gay bar in Mykonos, offering drinks, cocktails, and dancing until morning.
– Lola: One of the most popular bars, with a special interior design, friendly staff, and great music. It is worth visiting.
– Cinderella: Dance, sweat & play is what you will do in this club, the rest you will only be able to discover by going there!
Tip: Do not limit yourself to the gay bars of the island. There is so much more to discover that will fascinate you equally. Besides, do not forget, you can be yourself wherever you are!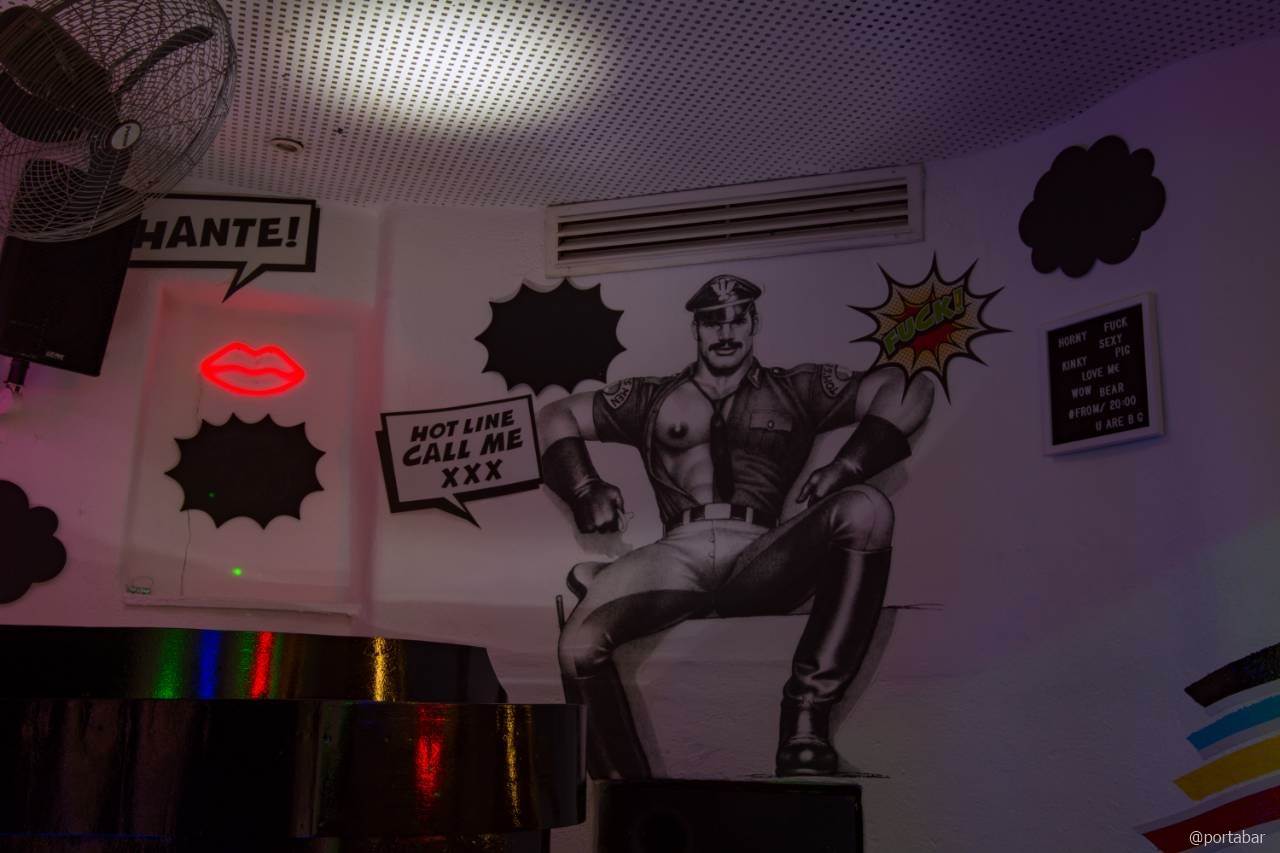 –XLSIOR festival: It is a festival that takes place every August (22-29) and attracts travelers from all over the world. It hosts the best DJs and is a permanent party that you will never forget. Seven days full of dancing, joy, flirting and love!
Fun fact: The only gay hotel in Greece is in Mykonos! Elysium (2289023952); it is one of the best in the world, with quality service and gay parties every afternoon at sunset. Do not miss it! It is also said that Elysium was the playground of Greek gods, so you can only imagine!
And since we are talking about gods, are you looking for your own? You will definitely find him or her in Mykonos! Check here to be convinced.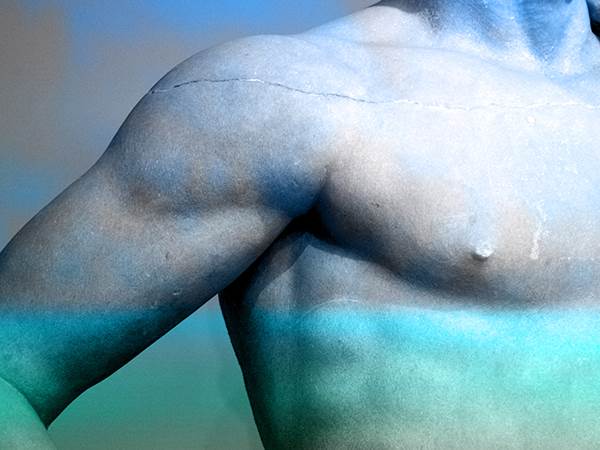 Mykonos is a suitable place both for party people and for the peace seekers, as it still has remote corners and beaches.
The important thing on this island is the sense of freedom it exudes, a feeling that you can only experience. So we are not describing anything else.
Enjoy your holidays without labels and let the island tell you what it has to say.
See you all in Mykonos!