824 days after leaving the last in-person Arival event at Orlando (2019 existed, evidence found here), and after three online events we took part in during these (let's put it gently) shaky years, we were more than excited to see that Arival 360 San Diego gave the option of physical attendance. And just like that, Clio Muse Tours' co-founders Daphne Tsevreni and Yiannis Nikolopoulos traveled to "America's Finest City." 
Arival is the only event dedicated to helping owners and operators of tours, activities, attractions and experiences from Europe, Asia and USA grow their businesses and reach more travelers. Having joined various Arival's events since its inception in 2017, we must admit that we feel we are not just engaged participants, but an integral part of a strong community of professionals for "The Best Part of Travel', as Arival's team argues (and we surely side with it!). After 824 days of -exclusively- virtual events and conferences, Arival's founders and team members invited travel professionals from around the globe in a 4-day hybrid event. The physical attendees had the chance to enjoy a special Pre-Arival Sunset Cruise on January 31, handcrafted by the team and local experts. 
From February 1-4, 2022 Daphne and Yiannis attended Arival's 360 live program consisting of inspiring talks and presentations, panel discussions and round tables. The participants (tour operators, travel agencies, supplies and online travel agents) brought together their experience, insights and thoughts and contributed to Arival's mission to "help them navigate this new era and grow their business through strategic insights, actionable education and incredible networking". 
Every journey has a story, and ours can be summed up in 5 chapters.
1. Sharing is caring. 
Daphne was happy to share tips & tricks on creating self-guided audio and generating upsells, during her round table discussion. Sharing our experience and business model generated productive conversations, insightful comments, and thoughts.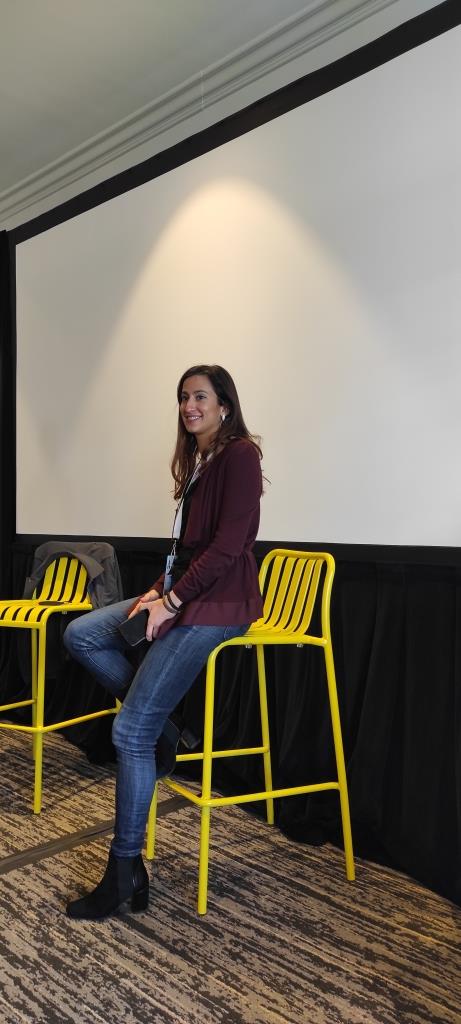 2. Hybrid is here to stay…
Adjusting to the reality imposed by Covid-19, Arival 360 was a hybrid event, open and accessible to participants that joined its online sessions. This type of events, meetings and conferences – that aligns with a brand new mindset we are in the process of acquiring –  is supposed to be the future, facilitating the increased reach and attendance, and flexibility of people who otherwise would not be able to attend, due to health concerns or travel constraints.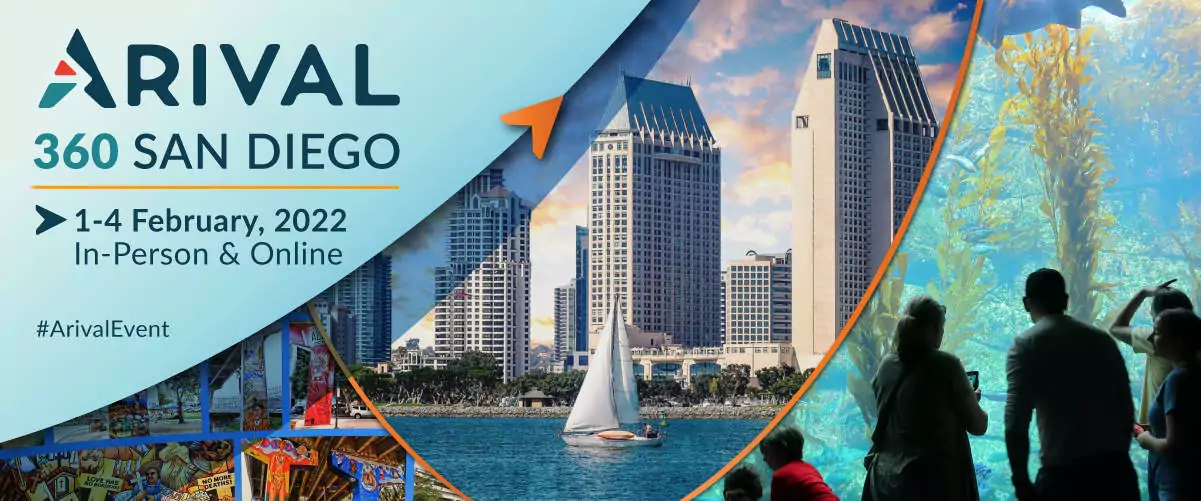 3. But we are always happy to meet partners and friends in person. 
Much as we embrace flexible solutions and remote communication, we were more than happy to meet partners and friends in person, after a long time. Our smiles, when meeting Douglas Quinby, co-founder & CEO of Arival say it all, don't they?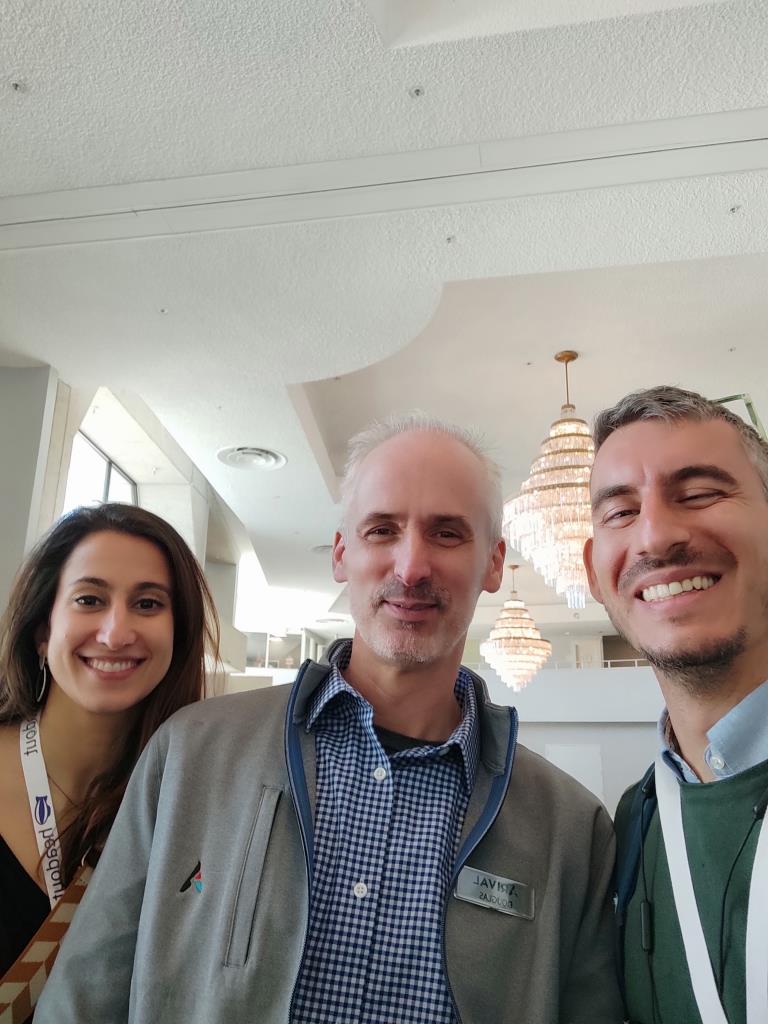 4. New collaborations are coming. 
Getting together is always a pleasure, but also a great opportunity for networking and transforming your ideas into new ventures through partnerships. As a matter of fact, our physical meetings resulted in exploring and launching new collaborations that are coming soon in your browsers and smartphones. 
Hint: What's on my bucket list? Everywhere.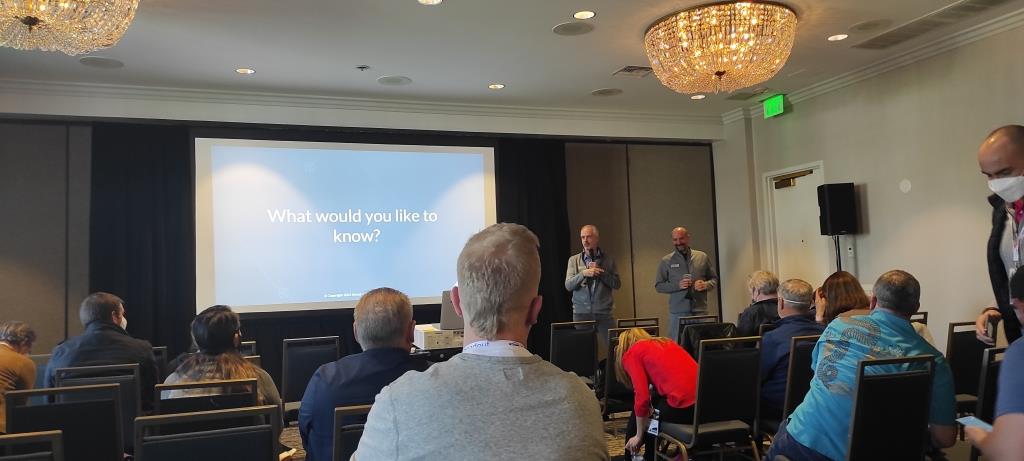 5. It's been a while…
And it was about time to get back together, reconnect, and reimagine our future. This 5-day experience motivated us, filled us with energy and fresh ideas, new perspectives and great things to come.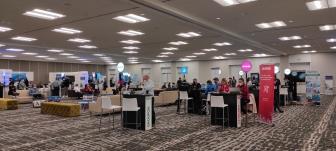 We can't wait to meet again!