There is a ritual associated with a visit to Athens. First, you enjoy a souvlaki and an authentic Greek salad. And then, as soon as possible, you climb to the Acropolis hill.
Another thing that you will realize the moment you step on in Athens, during Summer, is the high temperature. I'm living in the city almost 12 months per year and I experience extreme heat every Summer.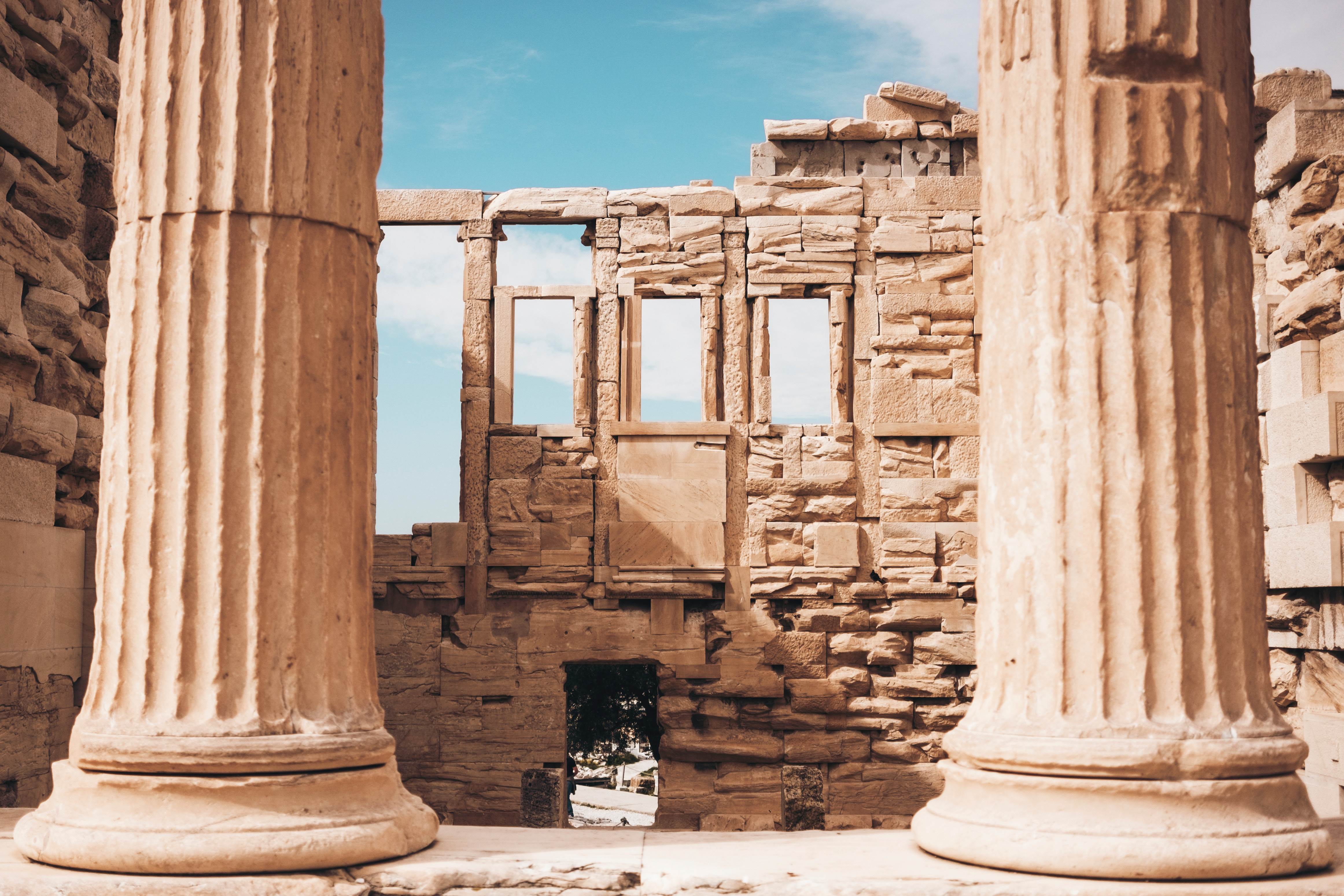 A few days ago, my cousin from the US visited me and the next morning after her arrival she was looking forward to climbing to the Acropolis hill! The heat was unbearable and I just wanted to stay at home, hugging the air condition. But I decided to give it a try! We were lucky cause just the previous weeks, the e-ticket for the Acropolis was launched, since then, there wasn't an option of electronic tickets for the archaeological sites of Greece. Unbelievable? Yes!
As I learned after, the e-ticket project is funded by donations from the National Bank of Greece and the Stavros Niarchos Foundation.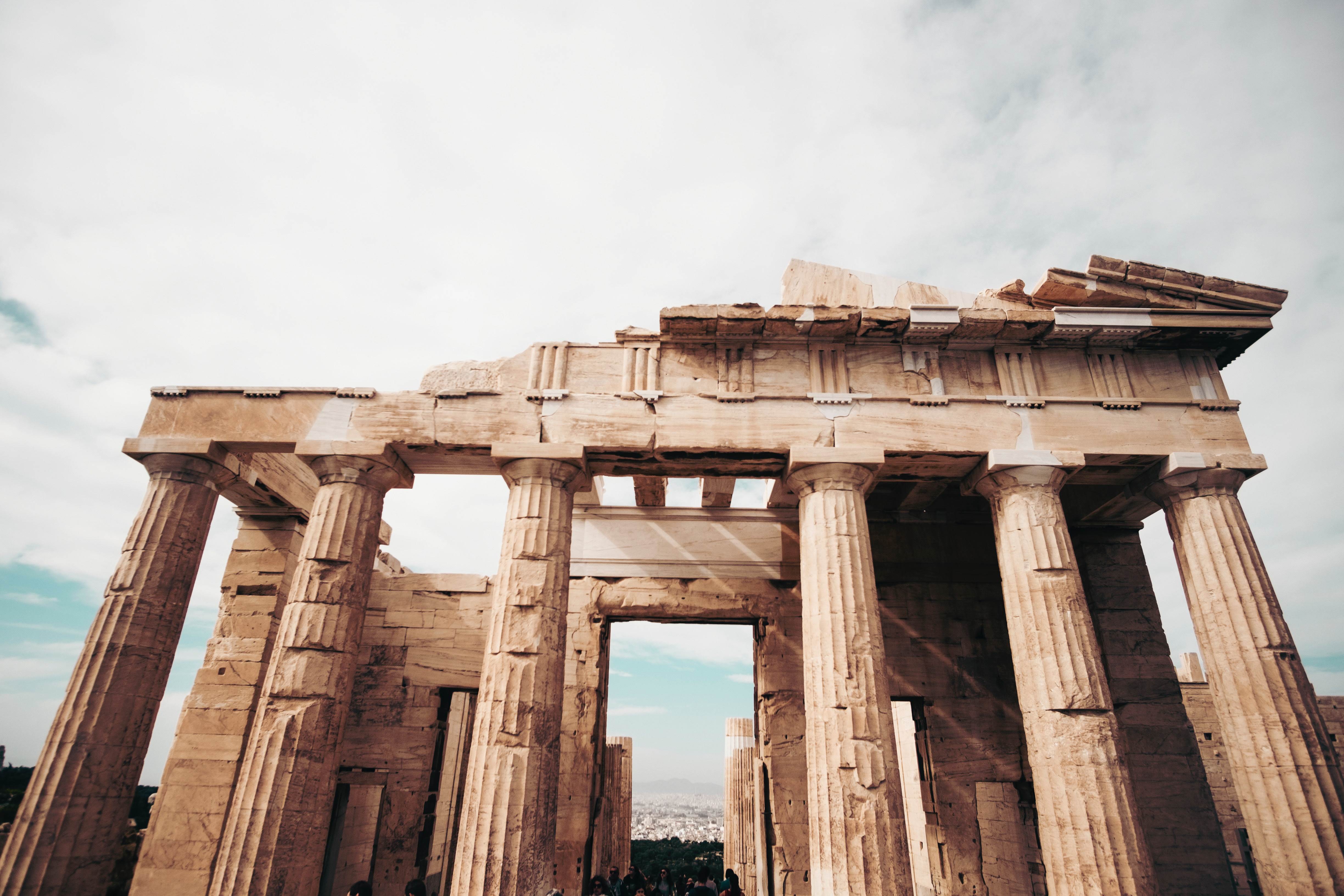 So if you're planning to visit the Acropolis (and you definitely should) plan it in advance and book your ticket and tour as a combo. It will save you time, effort and money.

Bear in mind that during Summer the availability of tour guides is limited and the crowds make it difficult to stay focused on the tour. I usually enjoy the visit to the Acropolis in a much more relaxed way, at my own pace & time, without rushing or trying to listen to what the tour guide says.
Acropolis Skip-the-Line e-ticket & Audio Tour is a great option that I tried and I would highly recommend it. It's a combo with an e-ticket and an audio tour for your smartphone. You download the tour on your device in advance and then take it whenever you want with offline maps.
I find this solution convenient as you don't have to wait in the ticket line under the heat, you listen to the stories and pause the tour whenever you want to take photos. Another great thing is that you can read or listen even on your flight back. It's handy, especially for me that I forget easily and I need to double-check names or information when my friends ask.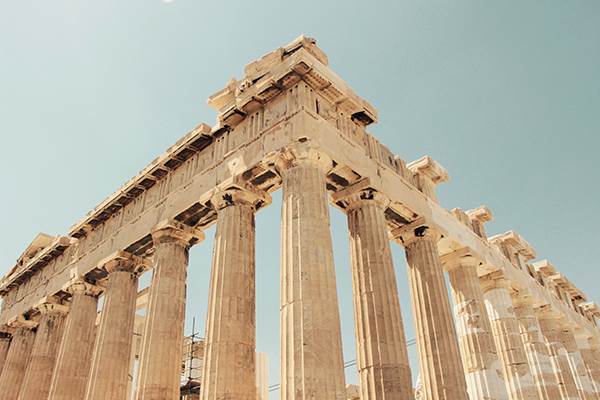 It's great that there is finally a combo with an e-ticket and a digital tour as it really makes my life easier, I have many loved ones abroad and it was rather frustrating to wait in line every time even if you've planned the trip in advance or look for a physical tour guide that costs a lot. So plan and book everything in advance and enjoy one of the most beautiful archaeological sites of the world!



Tips:
At

Belvedere,

enjoy a unique view to the most important landmarks of Athens, Lycabettus Hill, Kallimarmaro, Greek Parliament, Olympieion are just some examples – take your camera in hand for

insta-worthy shots

!

Do you have questions for the Acropolis? Me too! Check out 21 FAQs and dazzle your friends with 5 Secret Fun Facts.
You would like more Skip-the-line combos for Athens? Check them all here.