''What about experiencing your city as a traveler?'' and I swear, before that question, I have never thought that I could see Athens as a tourist. Let alone, that an app with a self-guided audio tour would make me feel that way. And why is that? Because I live in Athens and work there. So, for me, Athens is home.
In June, I had the opportunity to collaborate with Clio Muse Tours and experience Athens with an Acropolis self-guided audio tour. It was the most amazing and unexpected experience that I had after a never-ending lockdown. Or at least, I felt that it was never-ending.
Choosing the most suitable to my taste self-guided tour
With over 300 audio tours around the world, it wasn't easy to find the one that I actually wanted. There were a lot of options. A single audio tour, a tour with a skip-the-line ticket to Acropolis, a tour combined with Acropolis Museum and many more. I chose the Acropolis: Pre-booked Ticket with Audio Tour. The process was easy. After I chose the self-guided tour an e-mail with the audio tour arrived in my inbox. All I had to do was to activate the audio tour through the Clio Muse Tours application. In addition, a ticket was sent to me for my entrance to the Acropolis. Ready. Set. Go.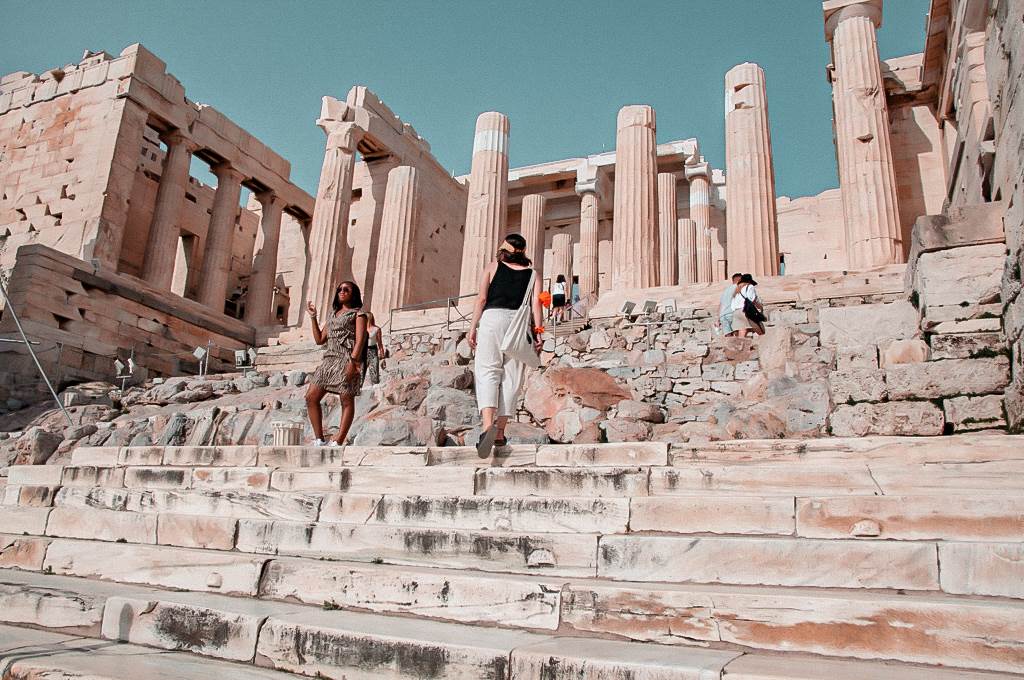 My experience as guided by Clio Muse Tours
As I mentioned, I wanted to see Athens like a real tourist. I wanted to feel like it was the first time that I was visiting this beautiful and historical city. I was ready to explore one of the most historical places of the world for the ''very first time''. That's why, as soon as I arrived at the Acropolis metro station, I put on my headphones, I opened the app and let the audio tour guide me. I was only listening and walking. I was only walking and listening. Everything that I wanted to know was there, on my phone.
The instructions were absolutely perfect. The guide on my headphones explained where to go if I had to turn left or right, informed me about everything I was seeing as I was passing by and suggested where I should look or stand a little bit more. I felt like I was not alone. I had a well-informed personal guide but with his personal opinion too with me all the time. I couldn't stop listening. I was looking forward to the next site and the next chapter. The theater of Dionysus, the Asklipieion, the Odeon of Herodes Atticus, the Propylaea, the Erechtheion. A story (or two), for everything. And just like that, you learn so many historical facts about every single site and you can take a glimpse of what life was back then.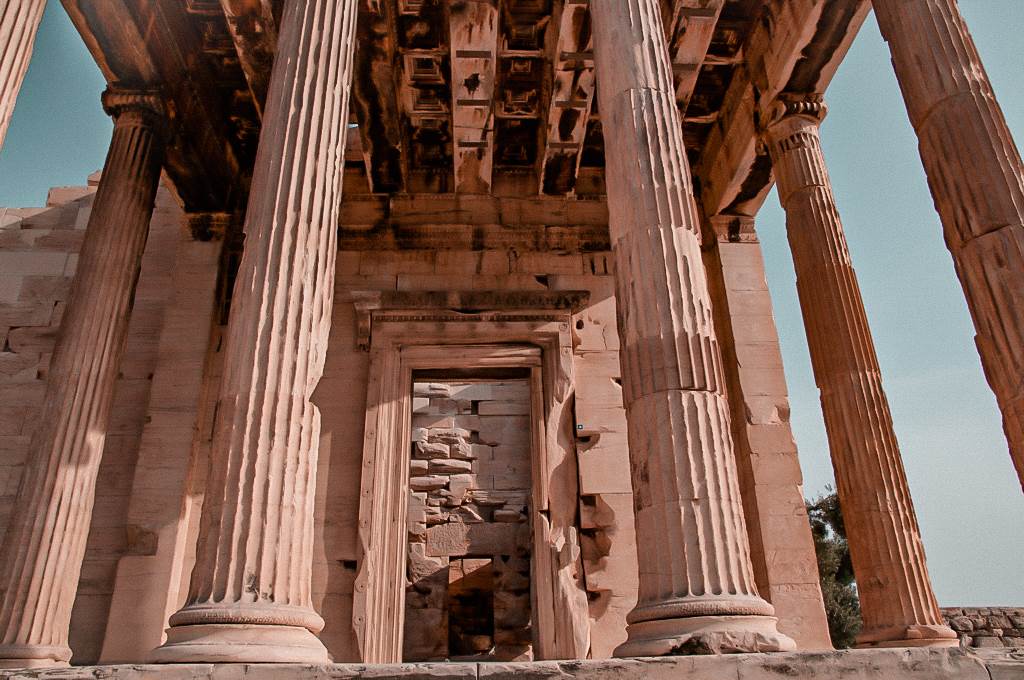 And there we were. Me and my audio guide. At the top of Acropolis Hill. At Parthenon. Almost 50 stories and an hour later, and I could not believe that all of this was going to end. Moreover, I could not believe that I felt like I wasn't ''home''. It felt like I was on a trip and visited an archeological site new to me with much to see and learn. This hour, this very specific hour, with Clio Muse Tours on my headphones, was exactly what I needed to. If I would suggest Clio Muse Tours? A million times yes. If I will use Clio Muse Tours again? A million times yes. Greek summer is here and there are so many audio tours around Greece. But I am planning to visit Italy soon and now, we all know who is going to be with me on an Italian adventure to guide me around the cities with useful information, facts and unique stories. Clio Muse Tours is my new travel buddy.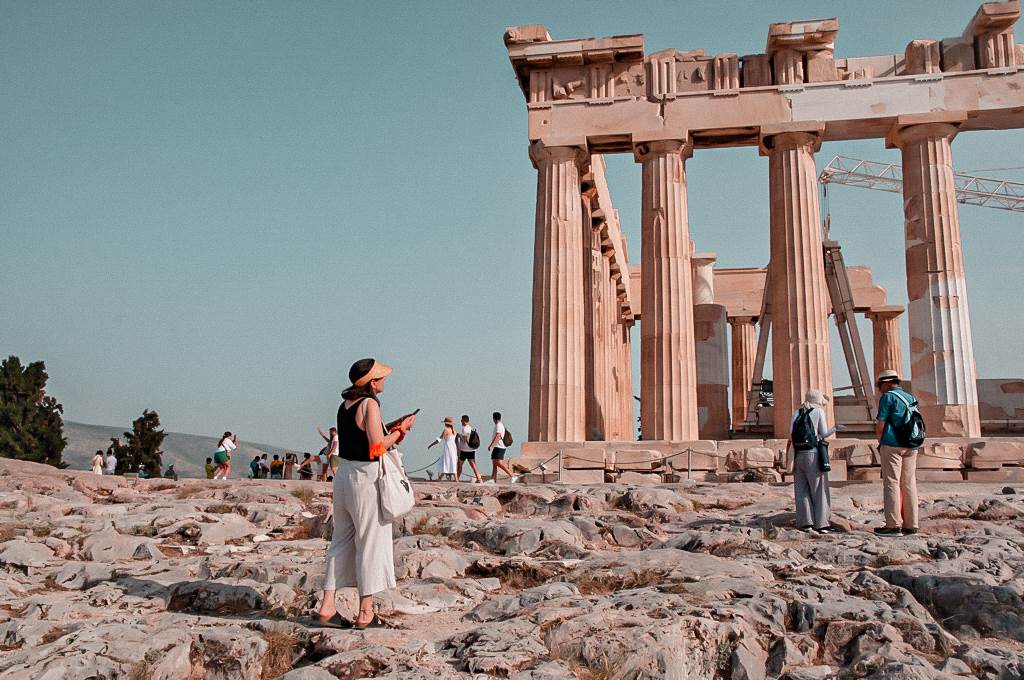 Why I recommend Clio Muse Tours Acropolis Self-Guided Audio Tour
You can walk at your own pace, stand on every single site for as long as you want and just listen to the tour
Clio Muse Tours app is easy to use
The stories are super informative
The overall experience is unique
A wide variety of self-guided audio tours in 11 countries
You can choose tours in Greek or English (and French, German Italian and other languages)
There are not only classic tours such as Museum Tours or Historical Tours. You can also find alternative ones like a Moon Tour. Who doesn't want a Moon Tour, right?
The application is available on iOS and Android
You can listen to the tour again and again if you want to
A passionate world wanderer and storyteller, Eirini Fegoudaki the person behind Travel Scrapbook explores the world and captures her experiences with her pen and with her camera lens.
Follow her adventures on her blog https://travelscrapbook.gr/ and on her Instagram account.