Downtown Athens is loaded with attractions and relics surviving from the city's long cultural pedigree. One of the most visited and impressive landmarks is the majestic temple of mighty Zeus. But for all its fame, the temple is full of secrets that many people are not aware of.
Here are some interesting facts from the long and exciting history of the Olympieion.
1. An incomplete project for centuries
The erection of the Olympieion began in 550 BC while Athens was under the rule of Peisistratus, the tyrant who wanted to build a temple that would surpass in beauty, size, and glory all the other temples of the then known world. Yet, he passed away before finishing his ambitious project and, although his sons attempted to carry on his vision, the plan was abandoned after the restoration of democracy. Many centuries passed until the Roman emperor Hadrian spent vast resources to complete the temple in 132 AD.
2. An homage to the king of gods and the emperor of Rome
We all know that modesty was not among the virtues of Roman emperors. Hadrian had a colossal gold and ivory statue made for him and it was placed right next to the statue of Zeus. They both shared the same altar and the temple soon came to be viewed as the palace of Hadrian.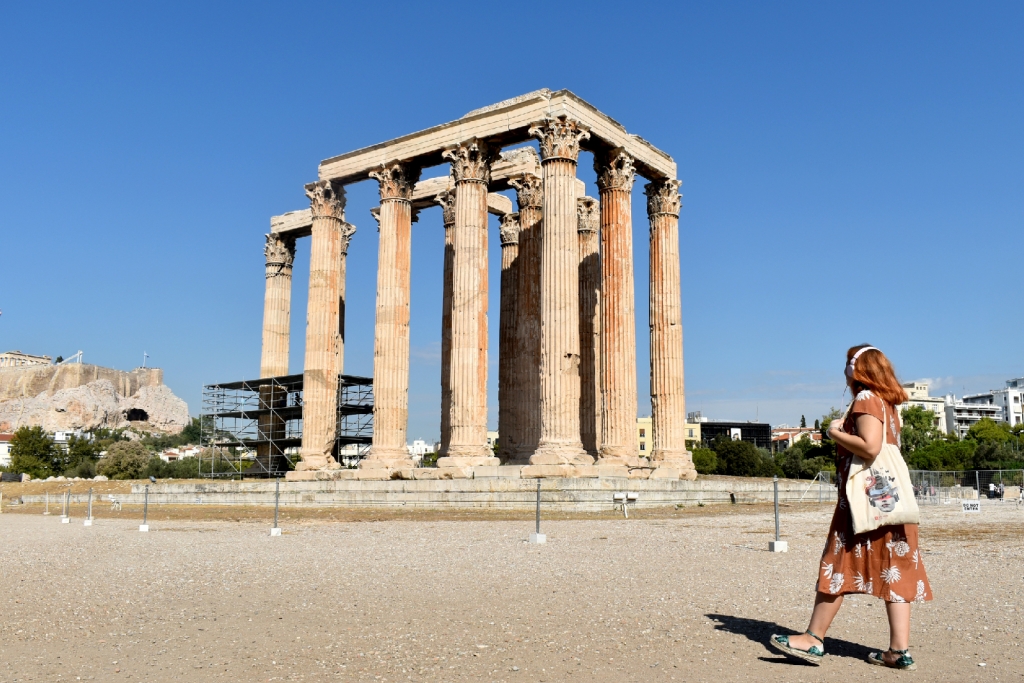 3. A "heavy legacy"
How much do you think that each of the temple's columns weighs? Well, no less than 364 tons! The 104 columns of the temple were colossal stretching at a height of 17 meters above the ground.
4. Recycling material
With the abolition of paganism, the temple fell into disrepair and lots of its stones and columns were used as building material for other constructions in Athens. In fact, in the 18th century, during the Ottoman occupation of Greece, Mustapha Agha Tzistarakis pulled down one of the temple's pillars to use its lime for the whitewashing of the mosque that stands today in Monastiraki square.
5. Into the wild
The site was neglected and abandoned for centuries. Devoid of human presence, the ruins gave shelter to wild animals that used to wander around the temple. In 1938 a group of young people was attacked by jackals while wolves were also seen nearby.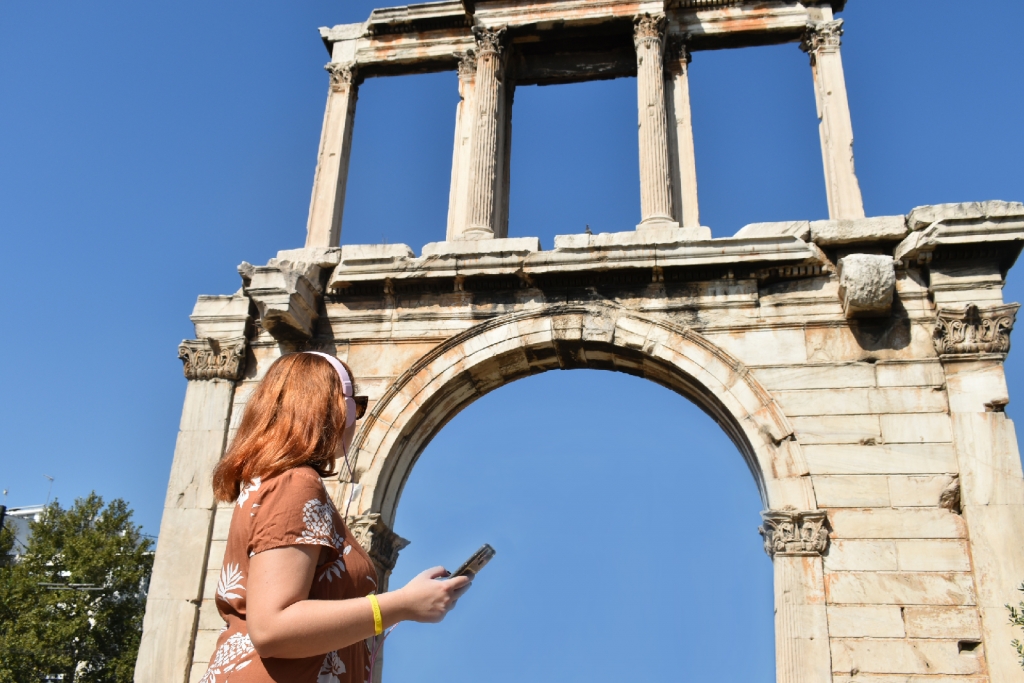 6. A terrible thunderstorm
In 1852 a ferocious storm brought about severe damage to the temple and one of the 16 remaining columns collapsed and broke in pieces. The people of the city, being deeply superstitious, believed that this was a bad omen and that something terrible would happen next. Indeed, a couple of years later cholera broke out in Athens to confirm their worst fears.
Planning to pay a visit to the temple of the Greek thunder god? Immerse yourself into its fascinating stories, myths, and legends and maximize your experience with Clio Muse downloading the self-guided tour, "Temple of Olympian Zeus Tour: The great debt", on your smartphone!