You first felt the urge to set out on a trip of self-discovery when you read The Catcher in the Rye, our teenagehood's anthem about the agitated chap who sold his typewriter and bought a train ticket straight to New York. But, you didn't do it back then and now we're not teenagers anymore and solo traveling is no longer unconventional. I mean, it's 2019 and practically everyone I've met half-drunk at a bar kept talking about how empowering and all traveling alone can be. Apparently, solo travel has evolved into some sort of new-age mantra. If you're planning a solo trip to Rome, read on.
So, that's what you'll be doing this summer, right? Ok my friend, before you buy this ticket to the Amazon jungle and unchain your heart once and for all, I suggest that you start with something lighter but always exciting! What about Rome? Oh, yes, the Italian capital is a playground for first-time solo travelers and full of experiences ready to be devoured like those yummy crusty pizzas and refreshing gelatos! Here are some tips for an unforgettable solo stay in the Eternal City!

Stay at a hostel
When it comes to accommodation, the best way to make the most of your solo trip is to stay at a hostel. Socializing is part of the overall experience and your Aperol Spritz will taste even better as you enjoy a light and friendly chat with your hostel roommate. There are plenty of affordable hostel options all over Rome but one of my favorite places is Generator Rome. Just a 10-minute walk from Termini Central station, beautifully decorated, and providing all the necessary amenities, it is a most convenient and budget-friendly solution.
Generator Rome: Via Principe Amedeo, 251, 00185 Roma RM, Italy,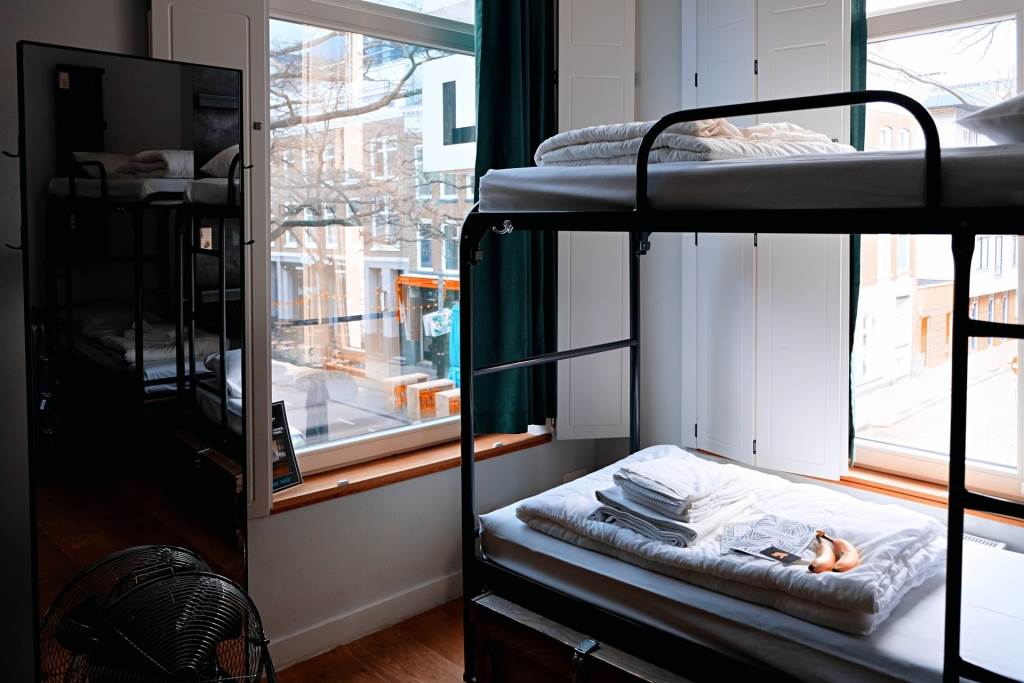 Dine like a local 
There are so many delicious things that you simply can't afford to miss when visiting Italy; Pizzas, gelatos, risottos, pasta, tiramisu, aperitivos, digestivos, mama mia the list is endless. If you want to take your hungry self for a romantic candle-lit dinner, my advice is to find a table at the fabulous Il Bacaro, home to all the usual Roman classics but also adding to the typical Italian dishes some very delicious modern twists. You will find it in a narrow cobbled street near the bustling with tourists Piazza Navona but I've got you covered here; this is a local gem! You'll be glad to enjoy your dinner surrounded by local office workers speaking Italiano and I bet that you'll raise a glass of Chianti to me!
Il Bacaro: Via degli Spagnoli, 27, 00186 Roma RM, Italy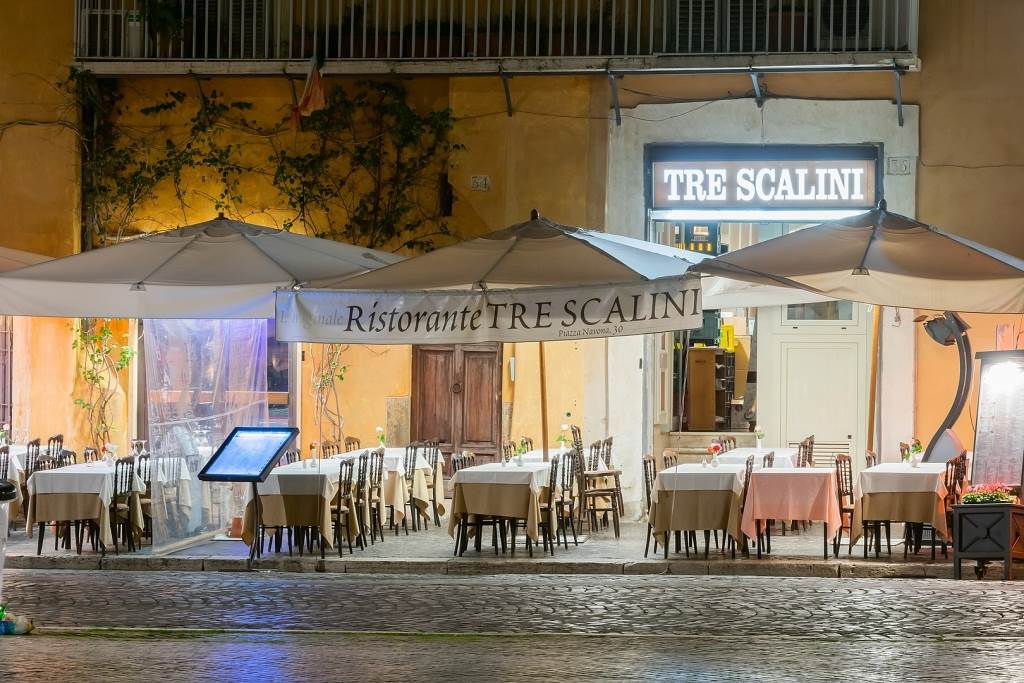 Have Desert Like A Tourist
Although in general, I agree with the proverbial cliché: "By all means, avoid the tourist traps!", I can't say the same when it comes to the famed Giolitti pastry shop, which has been in business since 1900 and serves the yummiest gelato in Rome! Apparently, this is not a secret anymore and lines can be as long and unforgiving as those outside the Colosseum but, take my word, it's worth it! The mouth-watering caramelized fig flavor stole my heart last time and I strongly recommend that you pair it with a generous scoop of Tiramisu.
Giolitti: Via degli Uffici del Vicario, 40, 00186 Roma RM, Italy
Skip the Long Ticket Lines 
There is one thing worse than waiting in line and this is lining while traveling alone. So be a smart guy and pre-book your entry tickets online. You'll save time and you will be beaming with a bright smile as you skip the dreaded lines and waltz in all the busy must-see attractions, such as the Roman Forum, the Colosseum & the Vatican Museums.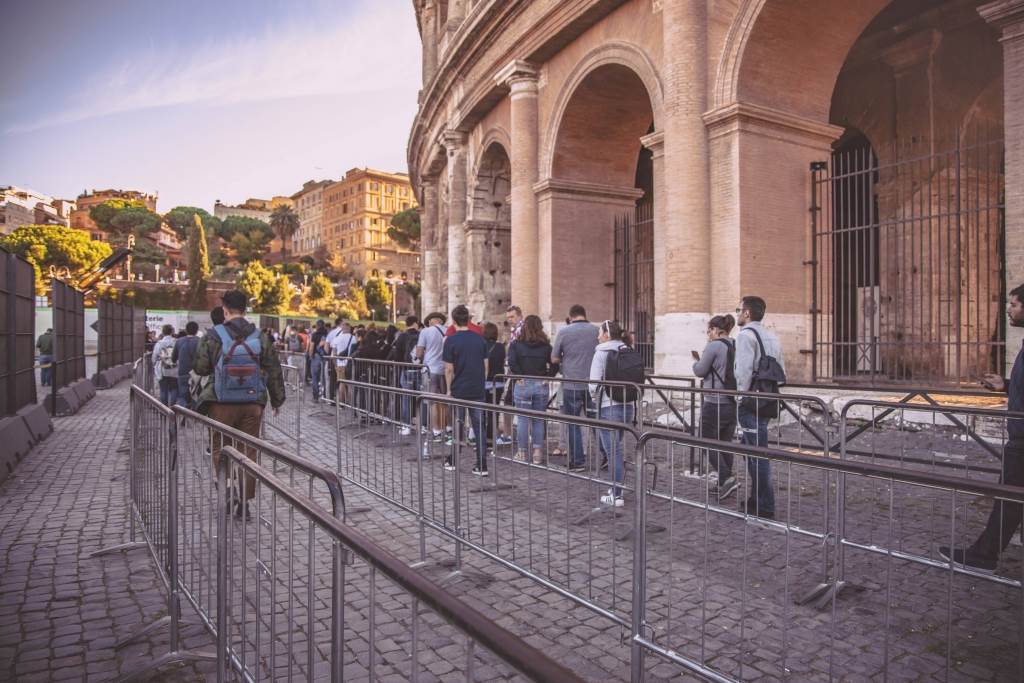 Book an Audio Tour
Even if you keep that promise to yourself to do your homework in advance, Rome is a city inundated in history and art and it is almost impossible to absorb all this information from a book. So, unless you hold a Ph.D. in History of Art, I suggest that you book a tour when visiting Rome's illustrious museums and landmarks and enjoy being a culture geek for a couple of hours.
Audio tours are always the best option for solo travelers who wish to explore the sites at their own pace so check out Clio Muse's skip-the-line ticket and audio tour combos to make the most of your very own Roman holiday! You'll find immersive audio tours that you can simply download on your phone and enjoy sightseeing through a fun and quirky storytelling concept!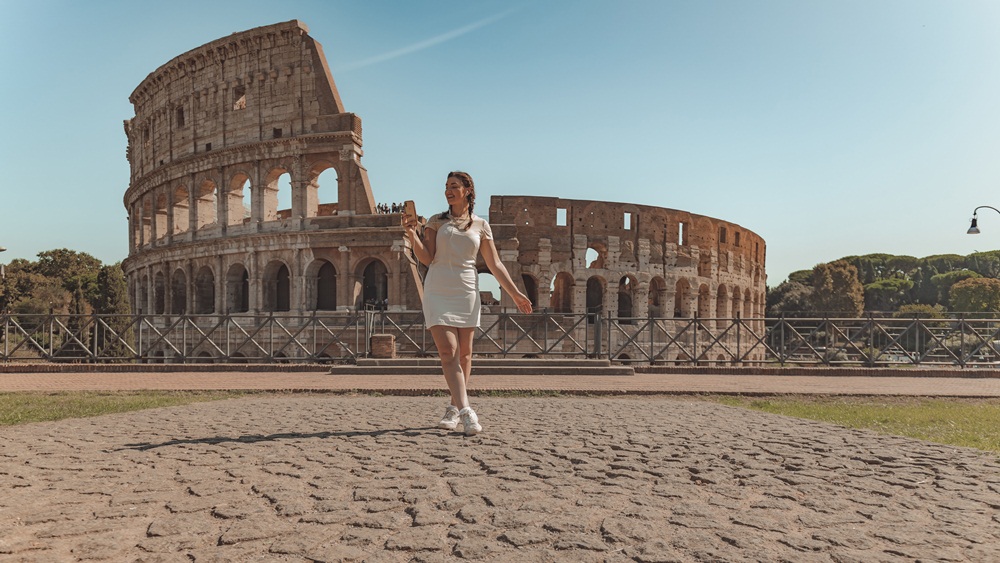 So, that's all for now. Have a blast and enjoy the Italian dolce vita. Ciao!