About a month ago, Tech Tour was in town; that is how this great accolade began!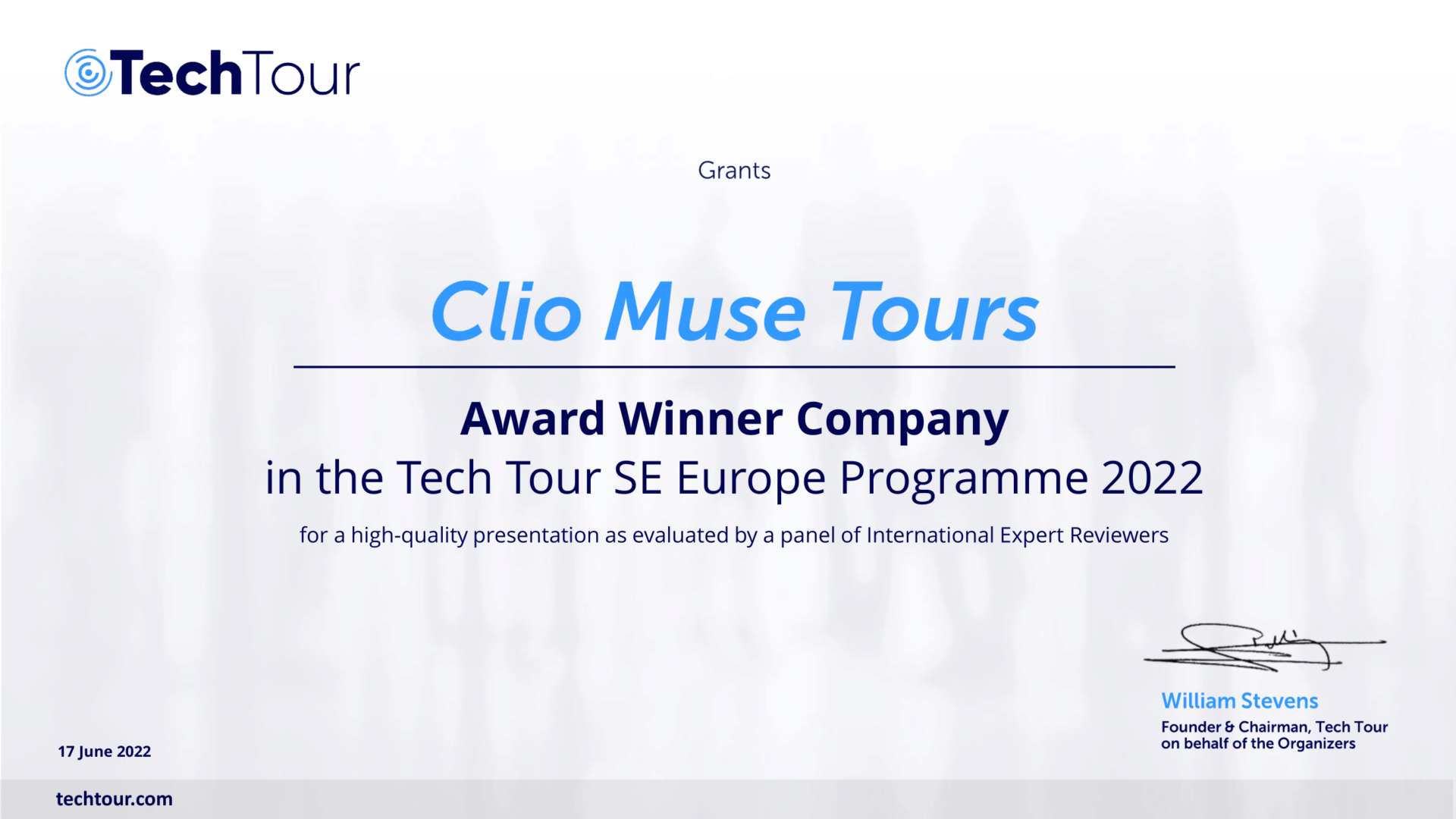 On May 19 & 20, we had the chance to meet the best entrepreneurs from southeastern Europe (ta-da! we were among them) and present Clio Muse Tours to 65 funds from Europe and the Middle East that were in search of the next venture that will scale big and change the world with their support.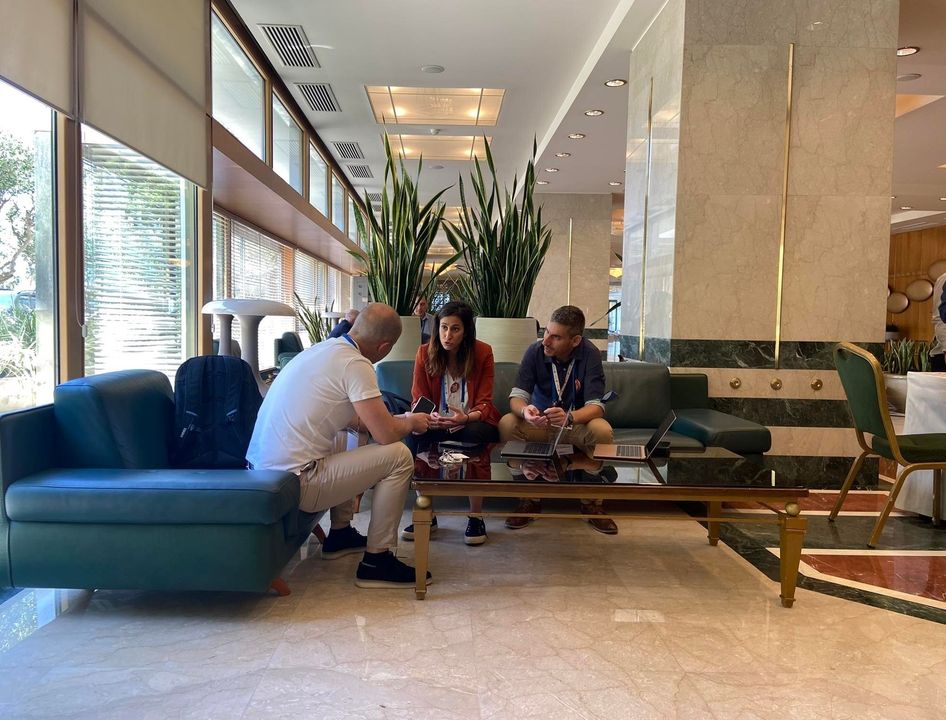 Three weeks later, on June 14 & 15, we participated in the second pitching round, taking -this time- the virtual stage. 150 companies applied to present their businesses, 32 finally pitched to the Jury Expert of VC, corporate investors and Investment Intermediaries in the field and only 9 were picked as the top-performing!
Clio Muse  Tours was one of them, which brings us to our next stop: Tech Tour Future23 📍
We are so excited and proud to be among the winners and we can´t wait to present our vision and plan during Tech Tour Future23 where winners of all Tech Tour Programmes will be invited to special online sessions with 2000+ participants, including 800+ investors and guests from Europe, the US, and Canada, South-Eastern Asia, and the Middle East. 
Stay tuned! 
*Tech Tour forum is an exclusive event with over 20 years of history, hosted this year in Athens, under the initiative of Uni. Fund and the Hellenic Development Bank of Investments.