In the realm of travel, a captivating and thought-provoking form known as dark tourism exists. It is a venture into the realms of death, tragedy, and the macabre, offering an opportunity for a unique historical perspective and raising awareness about the enduring human suffering throughout the ages. Within this context, we set our sights on Kristiansand, a city nestled in the picturesque landscapes of southern Norway, whose World War II history has woven a tapestry of dark tourism waiting to be explored. This resulted from a unique self-guided audio tour in collaboration with the University of Adger and ARKIVET. A few weeks ago, Christina (Head of Product) had the chance to visit the city and present with our partners the lesser-known (and pleasing) stories of the "Smiling City of Norway," as Kristiansand is affectionately known.
Kristiansand carries the scars of its occupation by Nazi Germany during World War II. Sites like the Kristiansand Museum and the Ravnedalen Nature Park witnessed the execution of resistance fighters, providing a window into the city's wartime past and the choices and values that defined it. During her visit, Christina unveiled the profound historical significance of Kristiansand, and the participants were immersed in a powerful narrative, connecting them to the human experiences shaped by the war. The journey continued as participants stepped into the footsteps of history on a live tour. They traveled back in time, where echoes of the past whispered in their ears and touched their souls. The tour offered a tangible connection to Kristiansand's wartime remnants, allowing for reflection on the profound human experiences that unfolded within those hallowed grounds. Following the tour, participants engaged in a profound feedback session, enriching our understanding and guiding the improvement of our dark tourism offerings. This partnership between travelers and creators allows for continually refining our understanding of the past and delivering more meaningful experiences.
Our collaboration with the esteemed University of Agder and ARKIVET made this journey even more exceptional. This partnership allowed us to merge academic research and historical expertise, ensuring the authenticity and depth of our dark tourism tour. The knowledge and resources provided by these institutions enriched the experience, offering participants a genuinely insightful and enlightening journey through the city's dark past.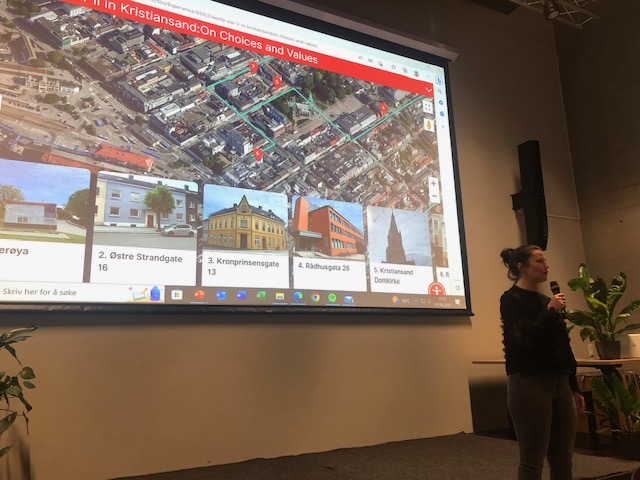 In Kristiansand, the haunting whispers of the past intertwine with the beauty of the present, inviting intrepid travelers on a journey of reflection and discovery. Let us continue delving into the depths of dark tourism, preserving and honoring history while shaping a more compassionate and understanding future!
See more of our dark tourism tours