When and where did you last travel?
Six months ago, I embarked on a time-traveling journey to Rome. The city is a vast, open-air museum with spectacular attractions and archaeological sites. I explored everything from the Colosseum and the Roman Forum to the catacombs, the Pantheon, and the Crypt of the Capuchins for four days. I was also enchanted by the majestic artworks inside the churches, particularly Santa Maria de la Vittoria Church and Archbasilica of Saint John Lateran. Rome's picturesque squares and fountains, such as Piazza Navona and the Fountain of the Four Rivers, were among my favorites. My visit even included the breathtaking Vatican and Saint Peter's Basilica. Yet, there is still much to see, promising a definite return to this eternal city.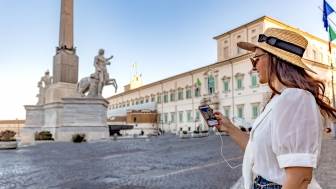 Duration:

1h 30min

Audio available in

3 languages
per person
How do you describe yourself as a traveler?
As a passionate traveler and archaeologist, I am intrinsically an explorer. My love for history propels me towards museums, ancient sights, and hidden ruins, always searching for artifacts and glimpses into bygone eras. The local culture of each destination captivates me as I get acquainted with traditional practices and lifestyles. I tour extensively, striving to absorb the essence of each location, every site revealing a new story.
What are your 2023 travel goals?
For 2023, my travel goal is to venture into the cultural heart of Europe, with Vienna and Copenhagen topping my list. Whether it's the historical allure of Vienna or Copenhagen's blend of tradition and modernity, I aspire to fully experience these cities, learning about their unique history and character.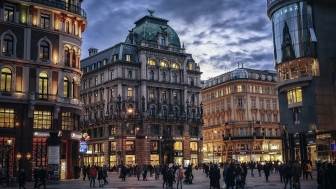 Duration:

3 hours

Audio available in

1 language
per person
Which is your favorite Clio Muse Tour?
My favorite Clio Muse Tour is the insightful city tour of Corfu. This exploration navigates through crucial sights from the Old Castle to Spianada and the Basilica of St. Spyridon, but it also ventures into the city's hidden corners. Moreover, it delves into Corfu's multifaceted history, covering British, French, and Venetian occupation periods. This immersive experience profoundly explains the island's unique traditions, flavors, and people.
What does travel mean to you?
Travel is a journey of discovery and growth. It's about stepping outside my comfort zone to explore new cultures, interact with diverse communities, and uncover historical secrets. Each destination offers unique insights and experiences, broadening my perspective. Travel is not just seeing new places but experiencing life from different viewpoints.
Which is your dream destination?
Peru has always been my dream destination. The opportunity to explore the mystic city of Machu Picchu and other Inca sites, marveling at their architectural prowess and learning about their rich cultural heritage, is an adventure that I eagerly anticipate.