Clio Muse Tours launched its first 23 virtual tour experiences in the first two weeks of the COVID-19 lockdown in March 2020. We didn't start from zero but we are proud to say that we made it happen while working remotely and struggling to cope with the new reality COVID-19 brought.
Counting already six years as an innovative IT company with a strong focus on tourism and the cultural sector we had developed the right technology tools to support the creation of virtual tours. The idea to launch virtual tours and augmented reality apps had been brought up several times in meetings sparking an equal number of debates.
The pillar of Clio Muse Tours' foundation was to create an exceptional travel experience that will bring travelers to museums. Since day one, our vision has been to generate universal cultural awareness and guide people in every part of the world, utilizing pioneering technology. Our audio tours are created following a specific methodology that guides visitors through exhibitions halls and cities' streets highlighting the beauty and the importance of historical monuments and landmarks. A physical visit to the site was both the prerequisite and the objective for Clio Muse Tours.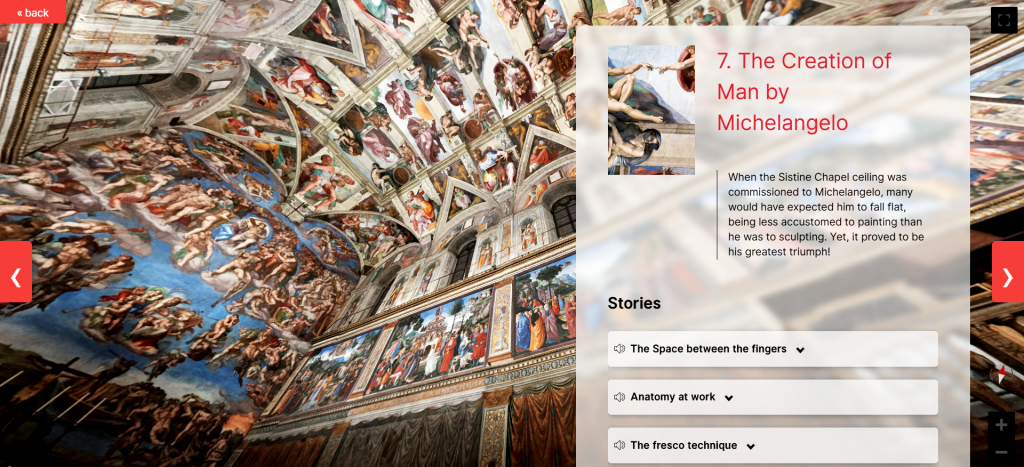 Therefore, soon after we realized that our audio tours were a great success in every destination, we took a step further and created ticket packages that included entrance tickets that would make cultural institutions and world-class landmarks appealing to travelers of all ages and types. Our skip-the-line audio tours to archaeological sites and museums are now one of the best-selling products of Clio Muse Tours.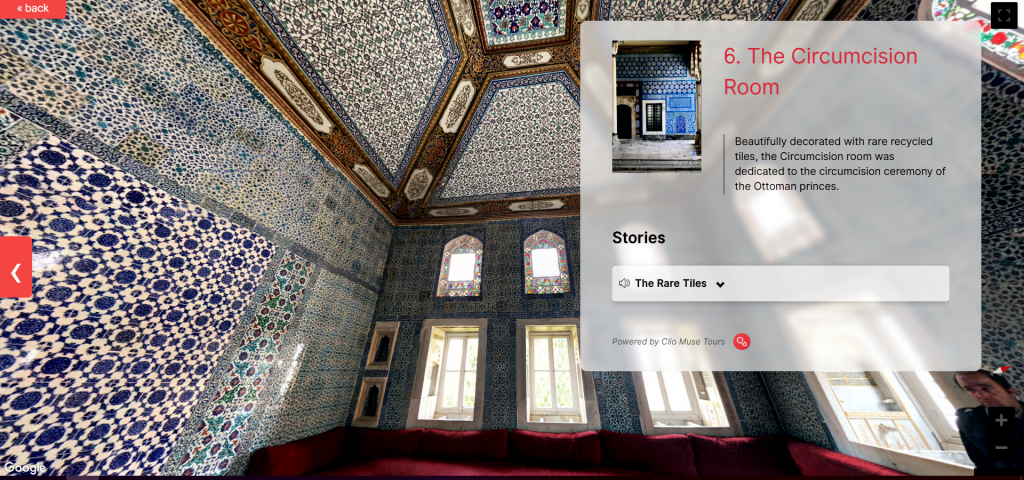 The unprecedented COVID-19 outbreak forced us to see that there are too many imponderables that one can't even imagine.
We chose our top-rated audio tours and transformed them into virtual tour experiences by combining 360° satellite and street views and our authors' captivating narrations guiding users along the way. We used all the knowledge we've acquired through our customers' comments and clients' feedback to provide an equally worthy experience for those stuck at home.
We completed the first 11 virtual tour experiences in one week, followed by 12 more the week after. Being already on the largest online travel agencies' radar, our products were well-received by GetYourGuide and TripAdvisor and were instantly promoted through their platforms. At a time when virtual experiences in traveling become a necessity, we managed to deliver a satisfying number of virtual tour experiences that most importantly keep Clio Muse Tours' character and quality intact. Seeing that our products got considerable traffic among dozens of new virtual tours that launched simultaneously with ours, was a strong indication that we're in the right direction.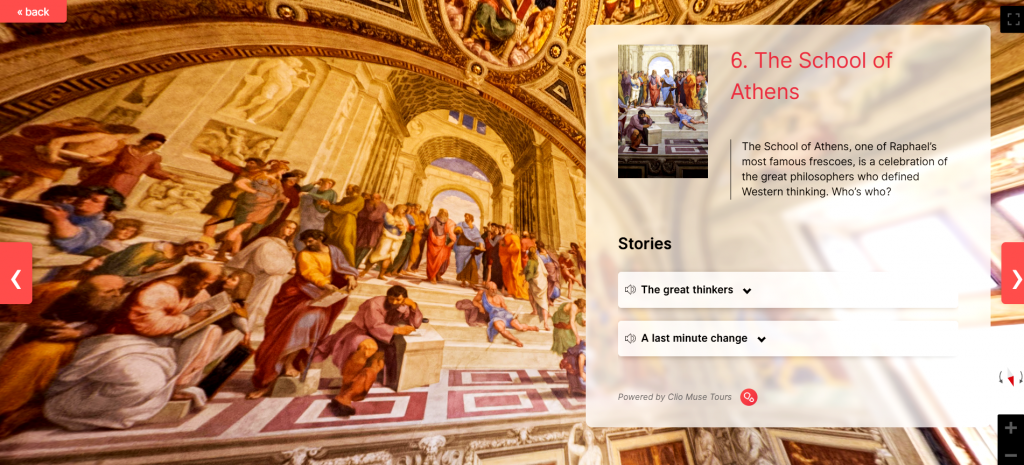 We still believe that nothing compares to a physical visit to a museum or an archaeological site. But now we know that our services can prove more beneficial than we had even imagined. COVID-19 may have been the triggering event that made us step up and release Clio Muse New Generation Tours but we certainly intend to continue investing our time and effort to improve our virtual tours experiences to make the world's landmarks accessible to everyone.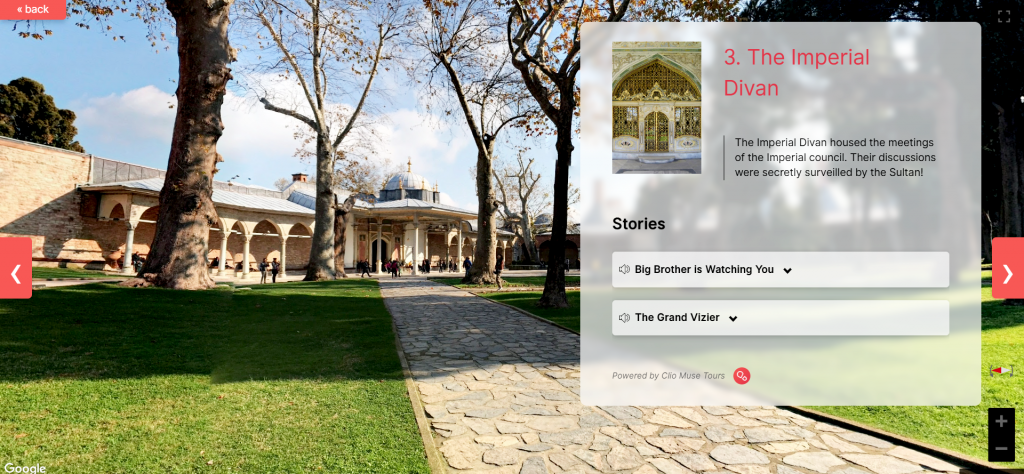 Our effort and effective crisis response not only proved to us that Clio Muse Tours has the right foundations for overcoming challenges but it also brought us interesting proposals for potential collaborations. We are well aware that we have a long way to go until this is all over but for now, we celebrate that we came out of this situation stronger.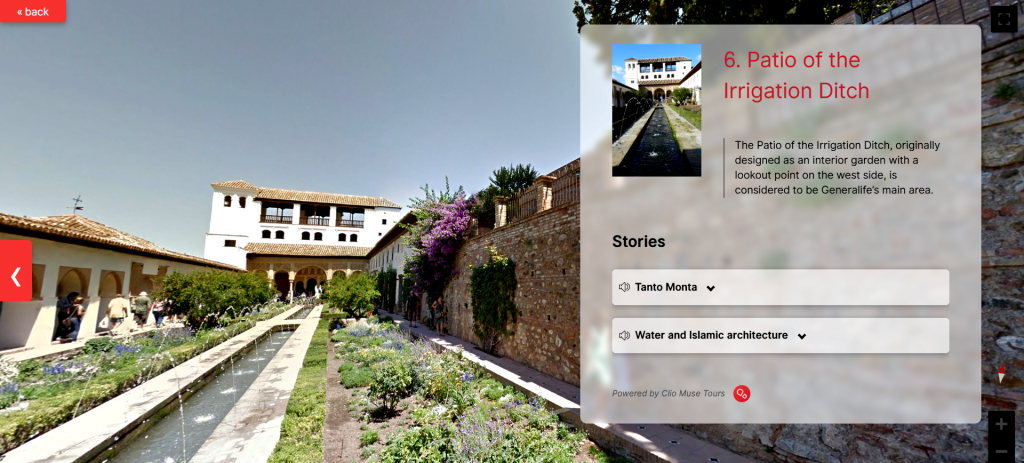 A note from Clio Muse Founders: The creation of the Clio Muse virtual tour experiences gave a common purpose to our team during the difficult times of the coronavirus outbreak and the quarantine when everyone was working from home. We knew we were fighting to offer our customers an alternative for the canceled vacations and missed visits to museums and that kept us together. We made the most out of this experience, we leveled up and built a much stronger team. We hope that the COVID-19 will be contained soon and the world won't need to self-isolate again. We now, know though that if that happens we are ready to stand up to the circumstances and offer the best experiences around.