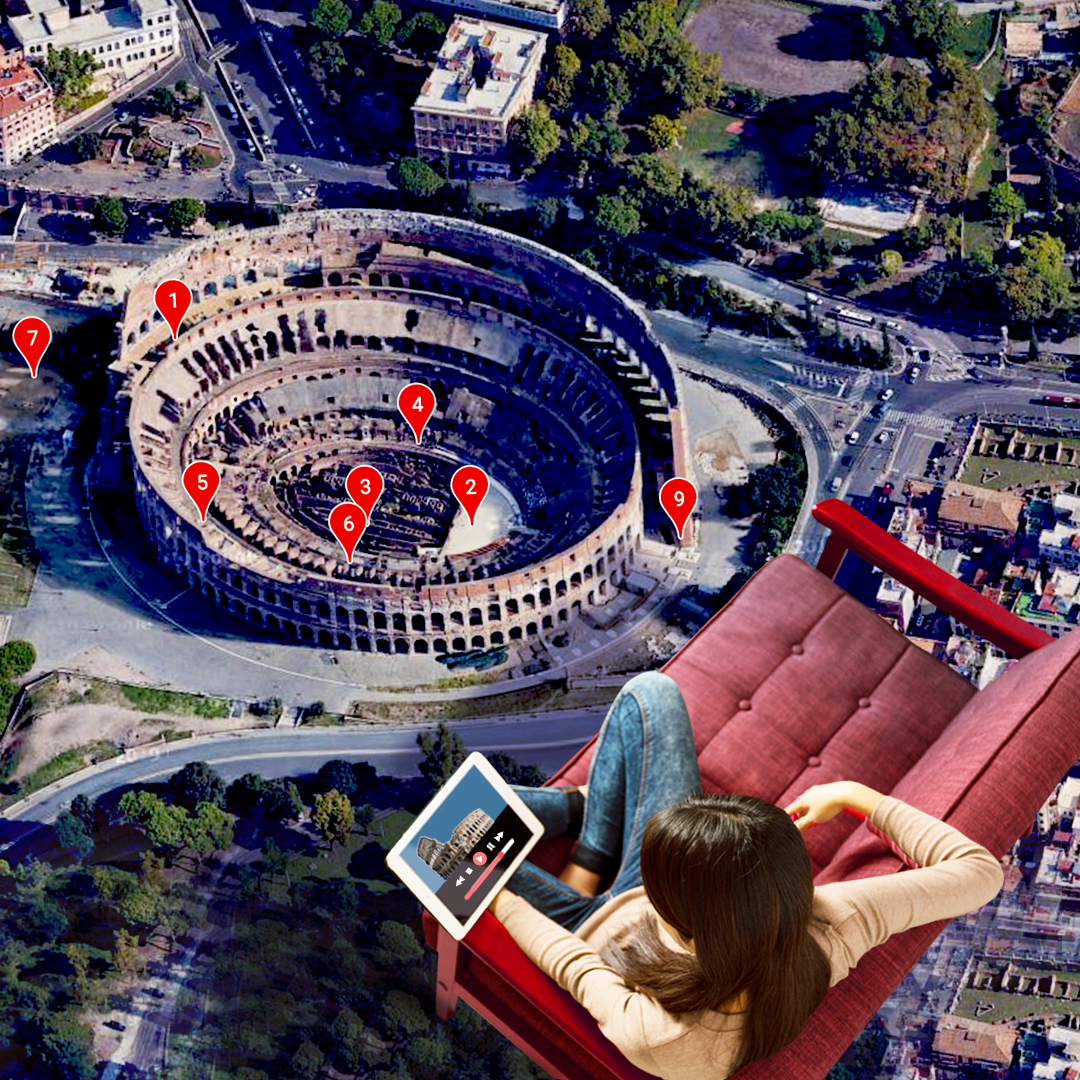 Self-Guided Virtual Experiences
Clio Muse virtual experiences combine award-winning audio tours with a great selection of real satellite and street view images of the monument and its surroundings. Move forward, backward, turn towards and gain an interactive 360° experience in the world's fascinating cultural wonders, as if you are really there. No special equipment or apps needed, you can view them on your browser.
Not sure where to start from? Get a short experience and start today!
Short Experiences
Premium Experiences
All Tours
Show All
Greece
Italy
Netherlands
Spain
Turkey
FAQs
What's a virtual tour?
A virtual tour consists of audio narration, real images, satellite and street views of the monument and its surroundings. In most points of interest you can move forward or backwards, turn towards any direction and see what you would really see as if you were there and even more!
Why choose a virtual tour?
A virtual tour resembles a visit to a renowned destination from the comfort of your home. 
It will save you time & money like no other travel-related service; no tickets, no waiting in line, no cancellations due to bad weather conditions! It provides all flexibility you'd wish for from a guided tour and more; no planning ahead, no stress to be on time, no schedule to follow, no delays! 
A virtual tour offers pure knowledge since it includes everything you need to know & more, along with satellite & street views to make you feel as if you're there!  
How do I take a virtual tour?
You just need an internet connection and a web browser! No plugins, no extra software, no applications. Once you book, Clio Muse will send you an email with the link that will enable you to take the tour on your device.
What equipment do I need to take a virtual tour?
You just need a device that has a web browser. That means that you can take the tour from your PC, laptop, tablet, mobile phone, game console or smart TV!
Do your virtual tours expire?
No, they do not expire. Our virtual tours offer maximum flexibility and adapt to your pace and schedule, instead of the opposite. You may enjoy them anytime, pause, resume and repeat unlimited times from any device that has a web browser!

How does a virtual tour feel?
A Clio Muse virtual tour is made of real satellite & street view images, instead of fake images or digitally-enhanced sceneries. The satellite images make you feel as if you're visiting an attraction from your own private helicopter, while the street view images feel as if you're  really there!
Conclusion: a Clio Muse virtual tour feels like a remote visit in the real world, rather than a digitised experience.