Are you looking to experience memorable and entertaining adventures while in Amsterdam? Well, you are in luck. The Netherlands' capital, has numerous locations with much to offer. Whether you want to relax in a scenic park or walk around an educational museum, there is something for you. Here are the top 10 things to do in Amsterdam.
Visit the Rijksmuseum
One of the top things to do in Amsterdam is to visit the Rijksmuseum, one of Amsterdam's true gems. This museum exhibits over 8,000 pieces of art, including work by Van Gogh and Rembrandt. It also has historical items that educate on Dutch culture and its past since the Middle Ages. If you are visiting with small children, the museum offers some interactive activities to keep their attention while learning about the history of Dutch culture. And if the Rijksmuseum sparks your imagination about Rembrandt's life and work continue your cultural exploration with the Clio Muse audio tour 'Following the footsteps of Rembrandt in Amsterdam'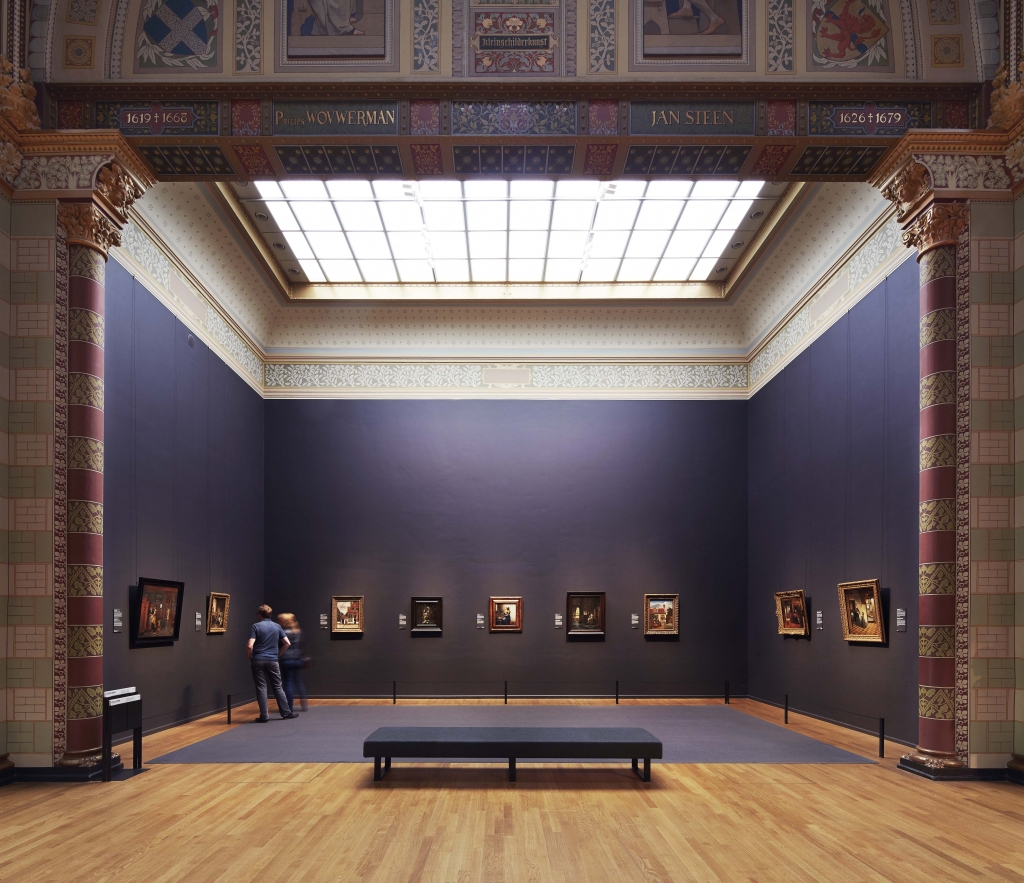 Relax at the Vondelpark
Looking for a nice day outside in nature? Look no further. Vondelpark is the largest outdoor park in Amsterdam. This location includes multiple play areas and parks for kids, an outdoor theater, and numerous restaurants. During the summer the theater offers live comedy, cabaret, and much more. Whatever you plan to do here, you'll have an amazing time because you'll be surrounded by natural beauty and friendly people.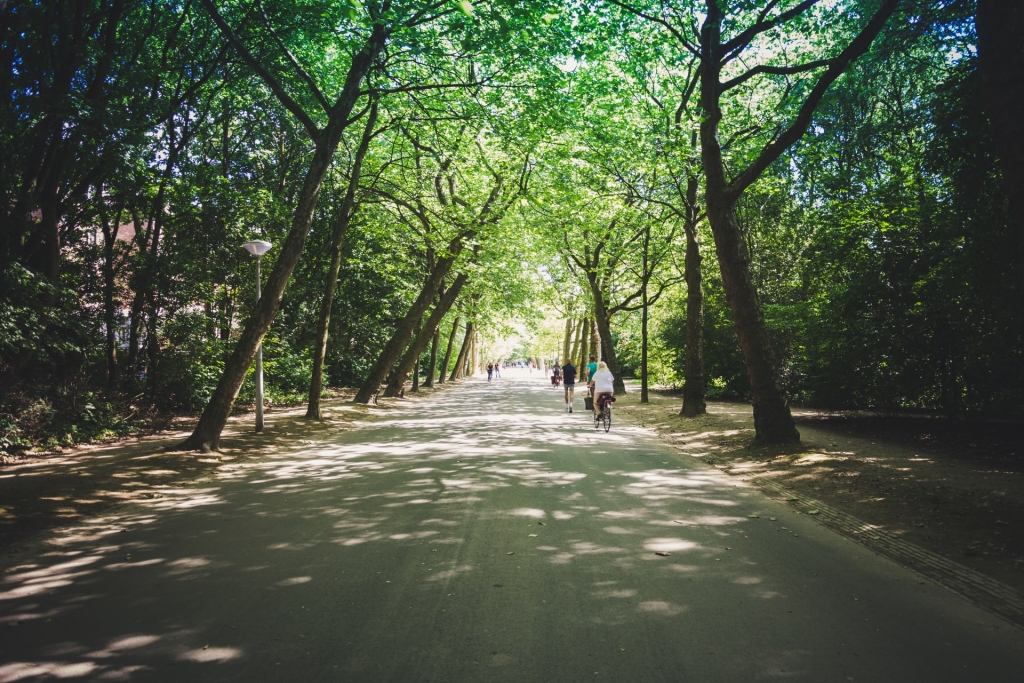 Walk through the Anne Frank House
In this museum, people are allowed the opportunity to walk through the actual house Anne Frank and her family hid in from the Nazis. Individuals are encouraged to stroll throughout the house and view the pictures, quotes, videos, and objects from the house during that time. Whether a history buff or an interested tourist, make sure to stop by this important historical museum and learn about Anne Frank's experience during the Holocaust.
Take a Canal Cruise
One of the most beautiful aspects of Amsterdam is the canals flowing throughout the city. The City Canal Cruise is a great way to become familiar with the city and the history of the canals. This cruise takes place in a large enclosed boat, but with many windows, so you can still see the city and canal. However, if you want a smaller, open boat to explore the canals with, the Blue Sky Boat cruise is for you. This will allow you to see everything much easier and discover parts of the canals the larger, enclosed boats cannot get to. Experiencing the canals of Amsterdam is truly one of the top things to do in Amsterdam.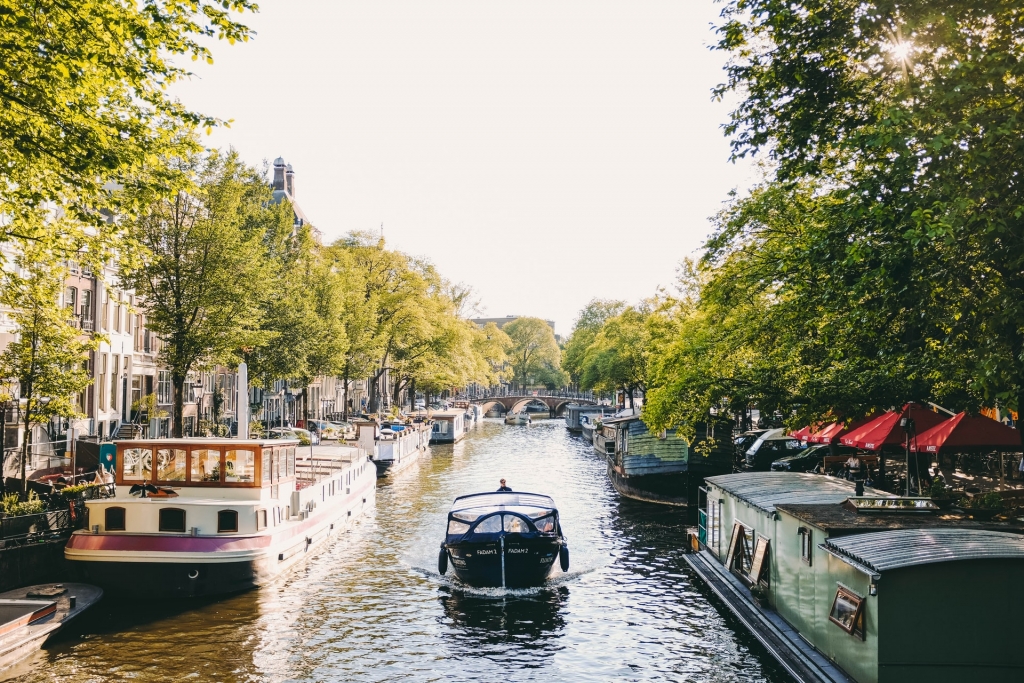 Experiment at the NEMO Science Museum
Want to understand science by interacting with machines and learning about life on Earth? Come to the NEMO Science Museum. Here you can walk through exhibits covering light and sound, humankind, energy, and so much more. While going through these exhibits, don't be surprised if there are interactive stops that catch your attention. You are able to apply what you read about in the exhibits to actual experiences immediately after. Exploring this unique and prominent museum is definitely a top thing to do in Amsterdam.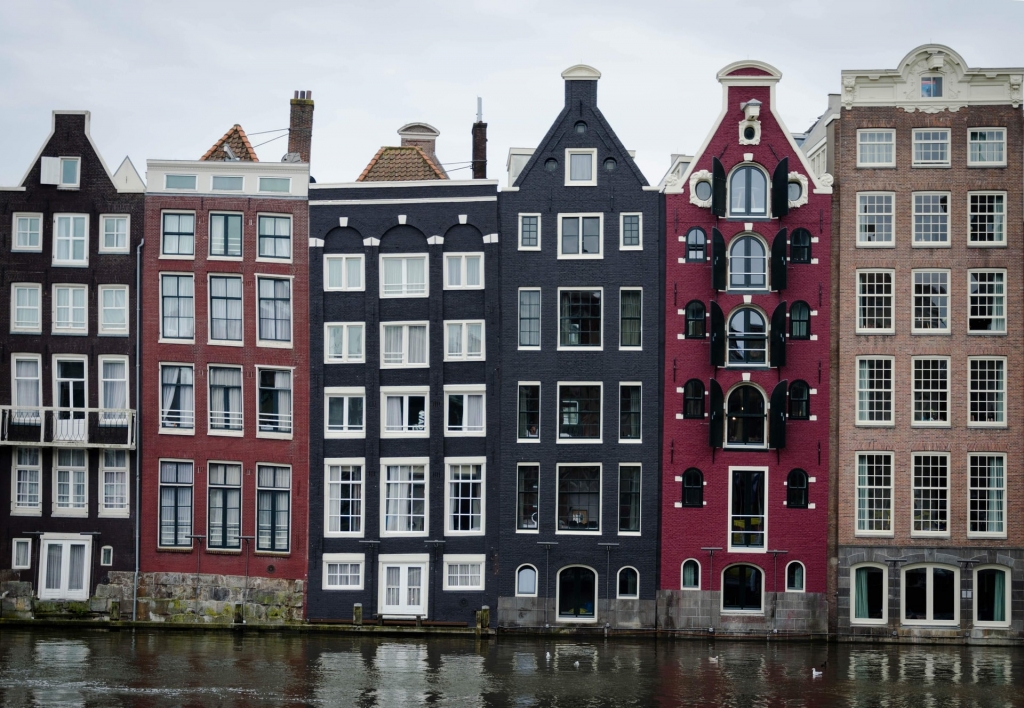 See rare animal species at ARTIS
One of the best and most interesting things to do in Amsterdam would be visiting ARTIS. This extraordinary experience includes seeing animals from the savannah, treetops, and all those that fly high above. The aquarium exhibits sea creatures from all over the ocean. ARTIS also has the only microbe museum in the world. Here you can look at microscopic lifeforms and make your own observations. Great for the family or a solo trip, ARTIS has something for everyone.
Spend a night out at the Leidseplein Square
All things mentioned so far are wonderful activities to do in Amsterdam during the day, but what about nightlife? Leidseplein Square is rich with nightclubs, restaurants, discos, music venues, and more. The energy in this area is unmatched for a fun night. In the summer during the day, however, you can have nice meals with the family while being entertained by mimes, musicians, or jugglers. No matter what you are looking for, Leidseplein Square can offer an enjoyable outing.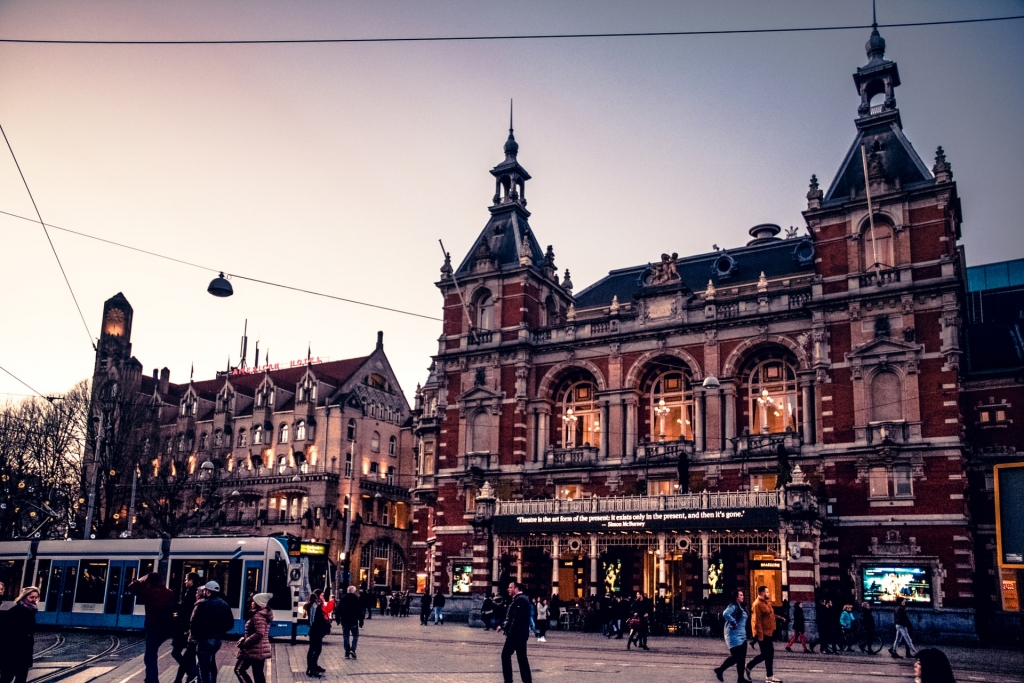 Buy tulips at the Bloemenmarkt
When you think of Amsterdam, you think of tulips. This association has been prevalent since tulips were first brought to the Netherlands by the Ottoman Empire almost 400 years ago. The best place to find an abundance of tulips and other vibrant flowers all year round would be the Bloemenmarkt. This flower market floats in a canal on fixed barges. You can shop for flowers here, but there are also gift shops with Dutch trinkets you can buy. This is a truly magnificent spot for anyone visiting and looking for the top things to do in Amsterdam.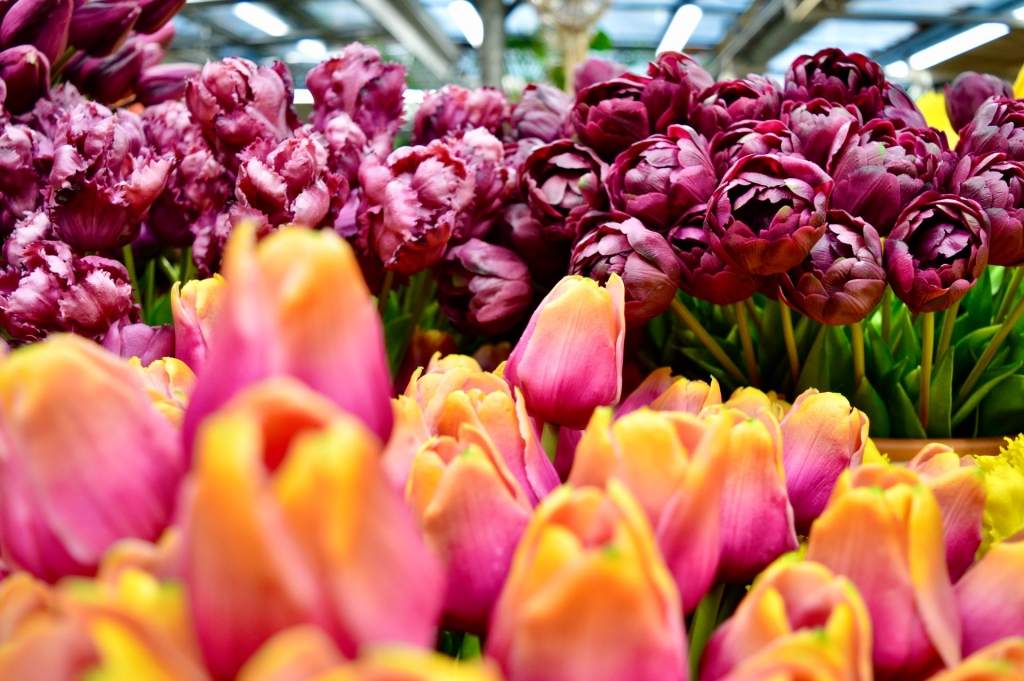 Learn about the history of Dam Square
Dam Square is one of the most bustling parts of Amsterdam nowadays. The town square is filled with numerous shops, restaurants, bars, and cafes. The square also exhibits some important and historical buildings. One must-see building is the Royal Palace. Though the Dutch Royal family no longer lives here, its exquisite architecture still stands to be admired by passing folk. Dam Square offers multiple activities and places to go and see. No matter what you find entertaining, there is bound to be something you like here.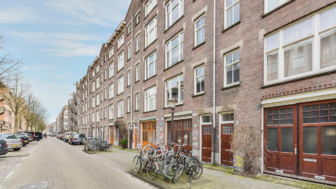 Duration:

1h 10min
From per person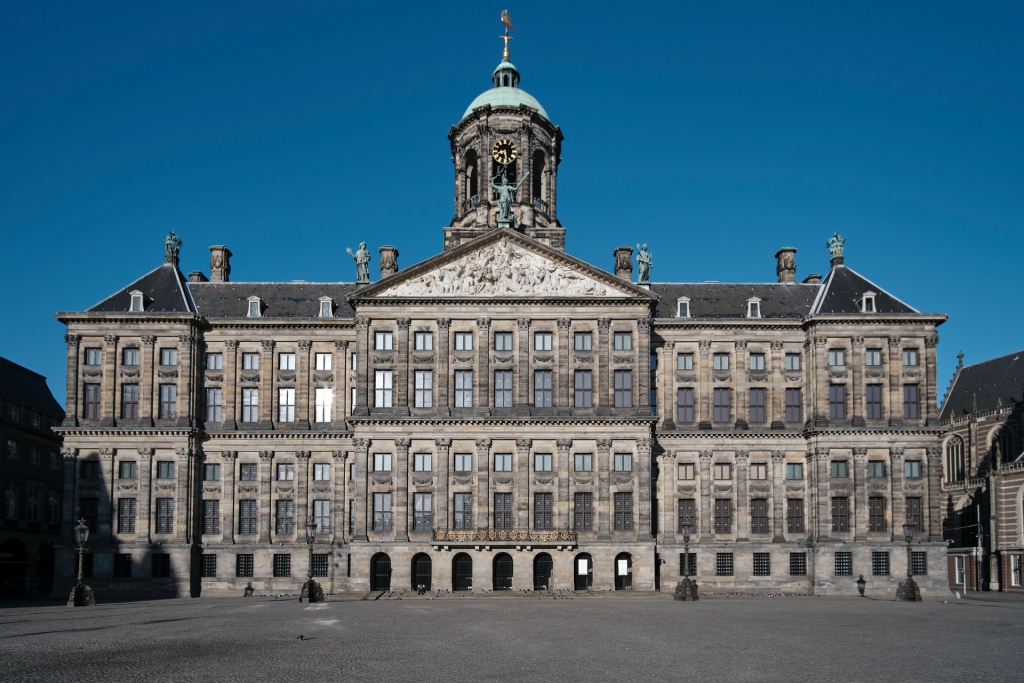 Take a stroll in the Red Light District
You will never forget visiting the Red Light District. Until recently in Amsterdam, individuals would be arrested for prostituting themselves. The women could only advertise behind a window with the curtains almost closed. Because of this, they began burning red lights to signal to men they could be serviced there. Hence the name. This area of the city still houses prostitutes, peep shows, sex shops, and much more. The streets are also lined with multiple coffee shops and interesting pieces of architecture. Learn the history of sex work in Amsterdam and explore the city's most popular district with Clio Muse walking audio tour on your headphones.