In these two great tourism fairs, we were able to leave a lasting impression on visitors and gain valuable exposure by connecting with several OTAs, travel agents, and touristic agencies who expressed interest in our products, services, and, most importantly, in our vision.
On Arival (5-7 of March), an event that promotes the industry of delivering excellent in-destination experiences, Daphne (Co-Founder & CRO), and Yiannis (Co-Founder & CEO), held over 50 back-to-back meetings with potential partners.
Tourism professionals from all over the world discovered how to improve their business' revenue without human involvement by using our products, which serve as excellent upsells.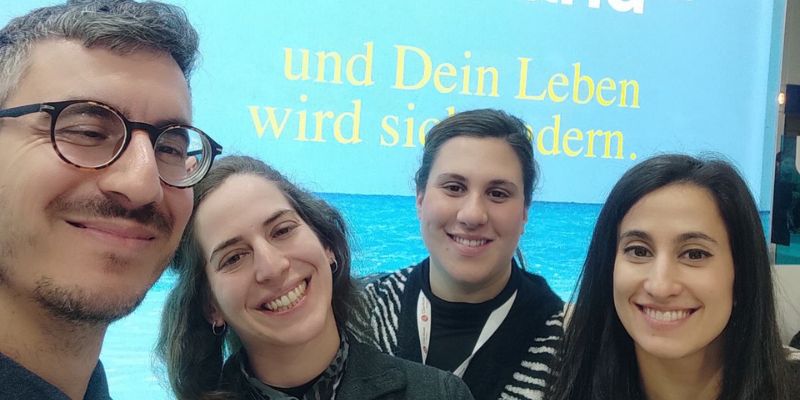 On the other hand, ITB Berlin – the world's largest tourism fair, took place in Messe Berlin (7-9 of March).
Daphne, Yiannis, Orsalia (Partnerships Manager), and Anastasia (Account Manager), had the chance to meet with more than 30 professionals and travel experts, mainly from Portugal, Spain, and Italy, where our company excels!
In the framework of exploring new collaborations, Clio Muse Tours team presented new extended services and distribution channels that have been created for B2B partners.
After having served over 120k travelers in 2022, our goal is to quintuple this number and spread the world our vision through our products and services.
Ready for what's coming next!