The National Archaeological Museum was established in 1893 to host the ancient Greek discoveries. It is one of the most important museums of ancient Greek art in the world while promoting the world heritage and history of different cultures.
It is housed in an imposing neoclassical building on Patisia Street, which was built from a plot of land donated by Eleni Tositsa in 1866.
The original designs were devised and carried out by Ludwig Lange and Panagis Kalkos, while the final configuration was made by Ernesto Chiller.
Its exhibition halls, which house the five major permanent collections, occupy 8,000 square meters, while they have more than 11,000 exhibits.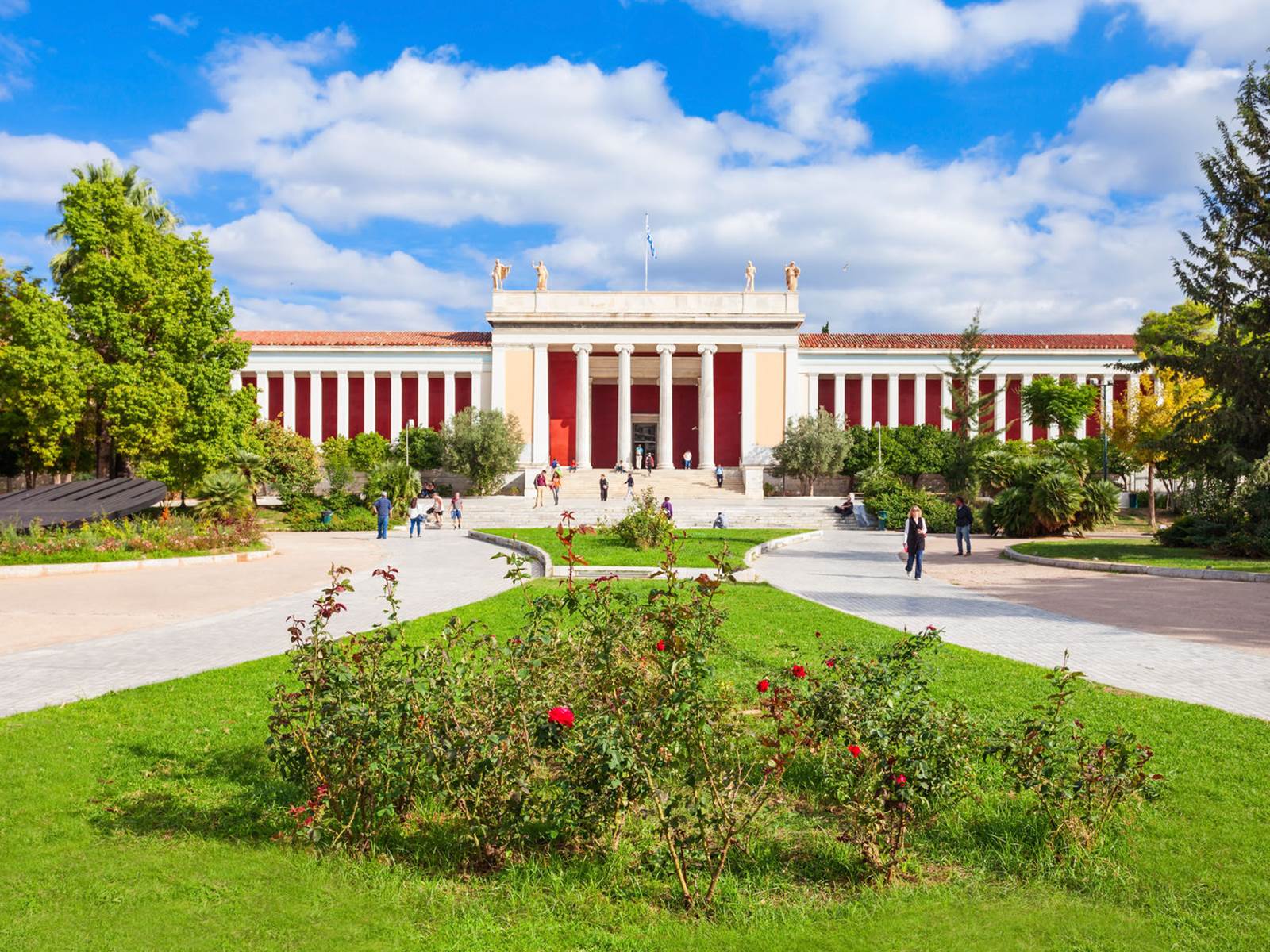 The permanent collections are:
1. Collection of prehistoric antiquities
2. Collection of sculpture works
3. Collection of vases and minor arts
4. Metalworking collection
5. Collection of Egyptian and Eastern antiquities
With your visit to the museum, you will learn about three of the most important civilizations of prehistoric times (Neolithic, Cycladic and Mycenaean).
You also have the opportunity to get in touch with the evolution of ancient sculpture, ceramics, metalwork and miniature art of historical times.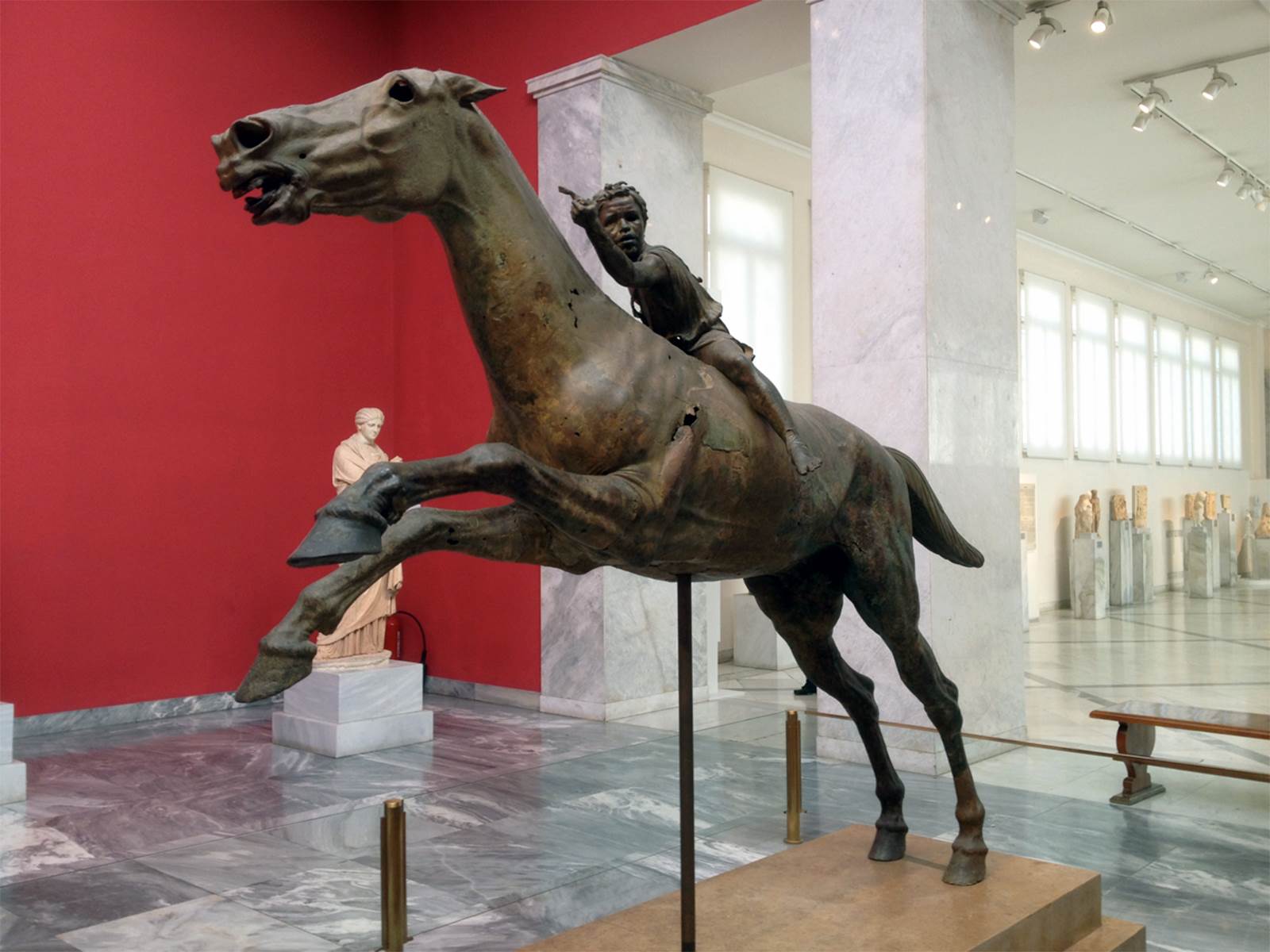 It features works of Egyptian and Eastern art from the pre-war period (5400-3000 BC) to the Roman period (30 BC – 395 AD) and you can see the panoramic view of Greek culture from prehistory to Late Antiquity.
The most impressive finds in the museum are:
1. Treasures of the Mycenae goldsmiths
2. Cycladic figurines
3. Famous frescoes from the settlement on the cape of Thira
4. Kouroi and Korai (Kouros of Sounion, Kouros of Volomandra, Phrasikleia, etc.)
5. The funerary columns, vases of exceptional art (geometric, black-figure, red-figure, white ground lekythoi).
6. Big bronze statues (the teenager of Antikythera, the Marathon boy, Artemision Zeus or Poseidon) as well as the famous mechanism found in the wreck of Antikythera, a scientific instrument serving astronomical and calendar calculations (seasons, stars, sunset, etc.)
7. Golden mask of "Agamemnon".
Browse the Museum at your own pace using only your smartphone and headphones! Discover the greatest masterpieces of ancient Greek art with a different audio-guide tour that will remain unforgettable.
Travel from the famous volcano of Santorini to the banks of the Nile through stories of everyday life and mythological narratives with a different, narrative approach.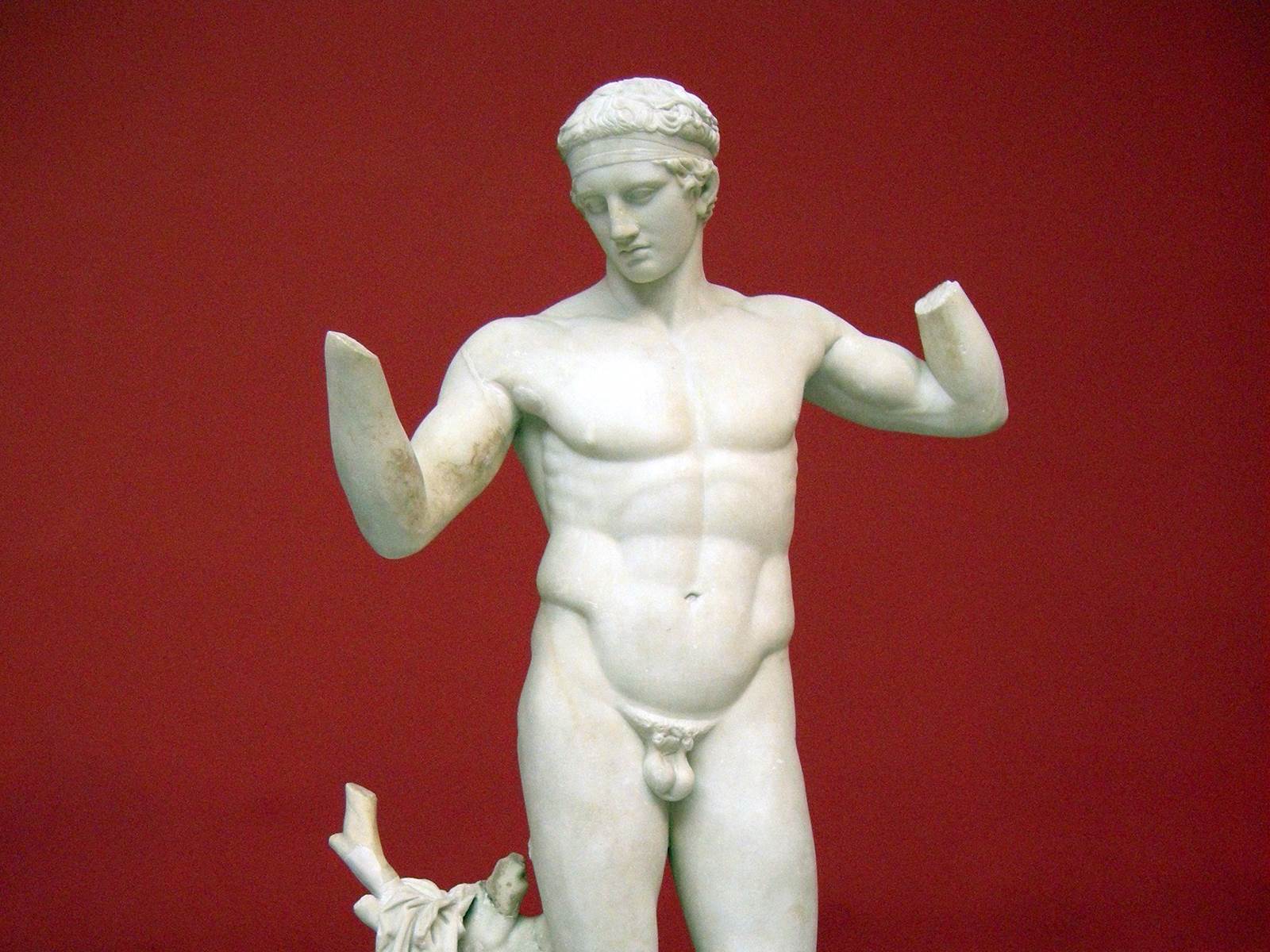 Conclude your visit at the Atrium of the National Archaeological Museum, enjoying your coffee next to wonderful archaeological finds, statues and mosaics.
Useful Information:
Address: Patisia 44, Athens
Contact number: 2132144800
Opening Hours: April 1st – October 31st 2018: Monday: 13:00 – 20:00 Tuesday – Sunday: 08:00 – 20:00
Tickets: 10€
Access:
Metro: Omonia Station
I.S.A.P: Victoria Station
Buses: B5, A6, B6, E6, A7, B7, E7, A8 , B8 , A12, B12, Γ12 , Ε12, 022, 035, 046, 060, 200, 224, 605, 608, 622
Trolley: 2, 3, 4, 6, 7, 8, 9, 11, 13, 14