After an exciting, filled with constructive, inspiring meetings week at Arival Las Vegas (more coming soon!), we pack again and head to two of our favorite work and leisure destinations in Europe. 
From Wednesday, November 2, to Friday, November 4, you will find Daphne Tsevreni (co-founder and CRO) with Yiannis Nikolopoulos (co-founder and CEO) at the majestic Seville. We are more than excited to revisit this beautiful city and join the Tourism Innovation Summit, a global event that aspires to transform the tourism sector through innovation, technology, and sustainability. 
This year, though, Clio Muse Tours not only joins the summit but enriches the dialogue on the self-guided tours, with Daphne Tsevreni participating in the panel discussion "The Future is Self-Guided," on November 3 at 16:45.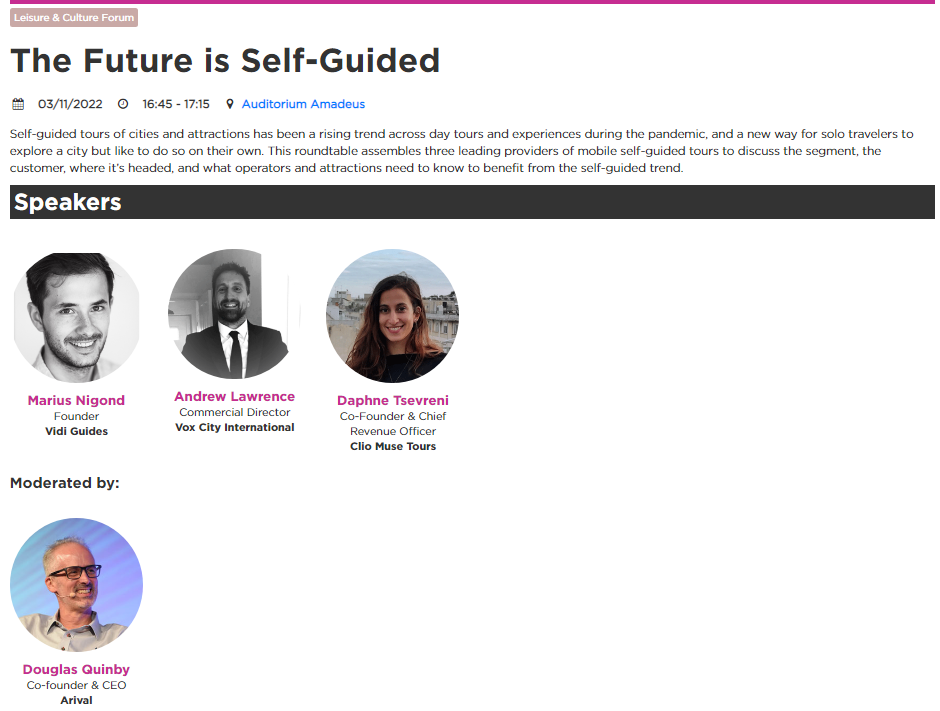 Three days after we say adios to TIS Seville 2022, Daphne and Yiannis say "hello London," participating in the World Travel Market 2022, the market-leading international travel event unlocking business opportunities for inbound and outbound tourism professionals. From November 7 to 9, you will have the chance to talk with Daphne and Yiannis about the industry hereafter and our mastery of turning your tour digital and helping you reach an international audience. Meet us at the stand EU 1100 (booths 34-35) with CapsuleT Travel & Hospitality Accelerator of the Hellenic Chamber of Ηotels at the (brand-new and imposing) pavilion of the Greek National Tourism Organisation.